Resident Evil: Welcome To Raccoon City isn't the first movie to be based on a video game. But it surely is a movie that is portraying what's in the video game(s) in a true sense. This is the seventh film in the Resident Evil Franchise. However, it seems to be more faithful to video games. Other movies were based on video games as well, but they largely had their own thing. However, this is a bit different. So, we can say it's a more respectful adaptation. It is believed that the movie will be a mixture of events of the original games and have characters like Chris Redfield, Jill Valentine, Ada Wong, Albert Wesker, and many more! In October 2021, Sony released a series of teasers. However, in one of them, they might have accidentally revealed the finale! Check it out:
2021 Resident Evil Teaser Might Have Revealed The Finale Accidentally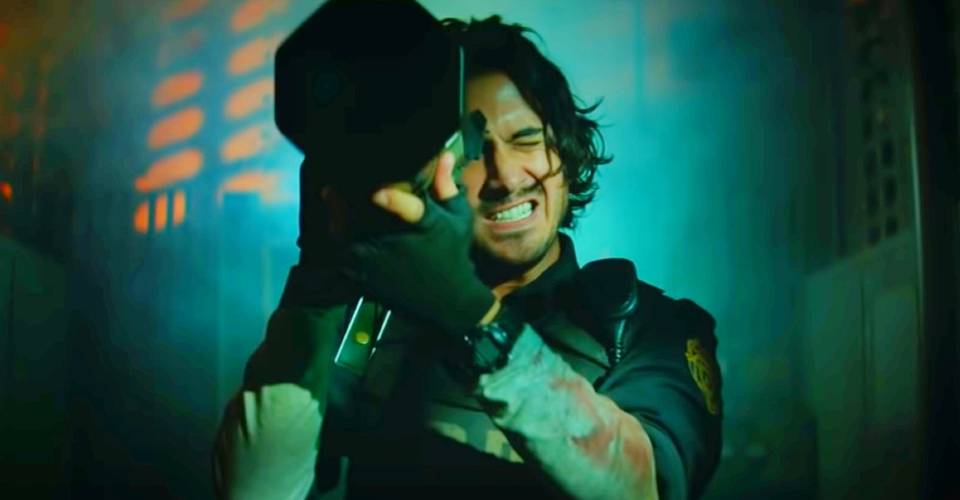 Resident Evil: Welcome To Raccoon City will pair Leon S. Kennedy (played by Avan Jogia) with Claire Redfield (played by Kaya Scolderario). This is exactly what was in the Resident Evil 2 game. In October 2021, Sony released teasers introducing every main character. Leon's was one of them! The preview ended with Leon holding a rocket launcher to aim for something. But if you've watched the film's initial trailer or played the game, you would understand that the teaser revealed the finale.
It was Umbrella scientist William Berkin whose research led to the downfall of Raccoon city. So, it looked evident that in the teaser Leon was aiming at Berkin to shoot him dead. In the game, Berkin persuaded the heroes to onboard an Umbrella train only to get defeated in the end. The rocket launcher Leon is shown using to aim at someone is used in the game to get slay the final boss. So, did the teaser accidentally reveal the finale of Leon killing Berkin? Or, not? Maybe he shoots at him but he reappears in a much bigger size to give him a hard time? We don't know. But this can be a possibility to make the finale more interesting.