Black Panther: Wakanda Forever introduced a new character with Dominique Thorne's Riri Williams, who is set to pick up Iron Man's legacy and represent the suit of armor. Her charisma and curiosity in the film inspired many fans to finally accept her as their Ironheart after a long set of controversies.
This only surfaced since the audience was having a difficult time accepting someone else picking up the suit after Robert Downey Jr. made it so iconic and quite frankly, his alone. This, although quickly changed when Riri's quips and wit were first portrayed in the movie. However, it would seem that a lot of fans have opinions regarding how perhaps she should have been introduced much sooner.
Harley Keener Or Riri Williams, Who Would Have Been A Better Option For Iron Man 3?
Ty Simpkins made his Marvel Cinematic Universe debut with Iron Man 3 as Harley Keener. He was deemed to be a creator in the making and was highly innovative. His relationship with Tony Stark was much like that of a father with his son. He not only learned from the billionaire genius, but he also helped Stark grow as a character.
Riri Williams was introduced in Black Panther: Wakanda Forever and her skills were portrayed beautifully alongside the intellectuals of Princess Shuri. She not only made her own Ironheart suit, but she also designed a vibranium-finding machine that changed the entire world. Her going to MIT was further interesting as she was clear as to what her aim in life happened to be.
Both these characters, if put parallelly next to each other, can be seen as different aspects of Stark himself. While Harley was both empathetic and a master with the potato gun, Riri managed to make her suit out of scraps and fly it high up. A certain theory claimed that Riri would have been a better choice for the movie rather than Keener to establish her character beforehand and give a base to her for when she finally got introduced as Ironheart. This was keeping in mind other characters such as Monica Rambeau who was first introduced as a kid in Captain Marvel and was again seen all grown up in Wandavision. 
Also Read: Ironheart Star Dominique Thorne Had 'Genuine Conversations' With Brie Larson on How To Play a Badass Marvel Superheroine
Could Riri Williams Really Have Worked In Iron Man 3?
Iron Man 3 came out in 2013, which was three years before Riri Williams was even introduced in the comics, making it potentially impossible for the MCU to do it either. The character did not even exist when the movie came out and it easily ruled out the possibility of her involvement. Even though both Stark and Williams love their quips, the latter had not been a well-received character in the first place.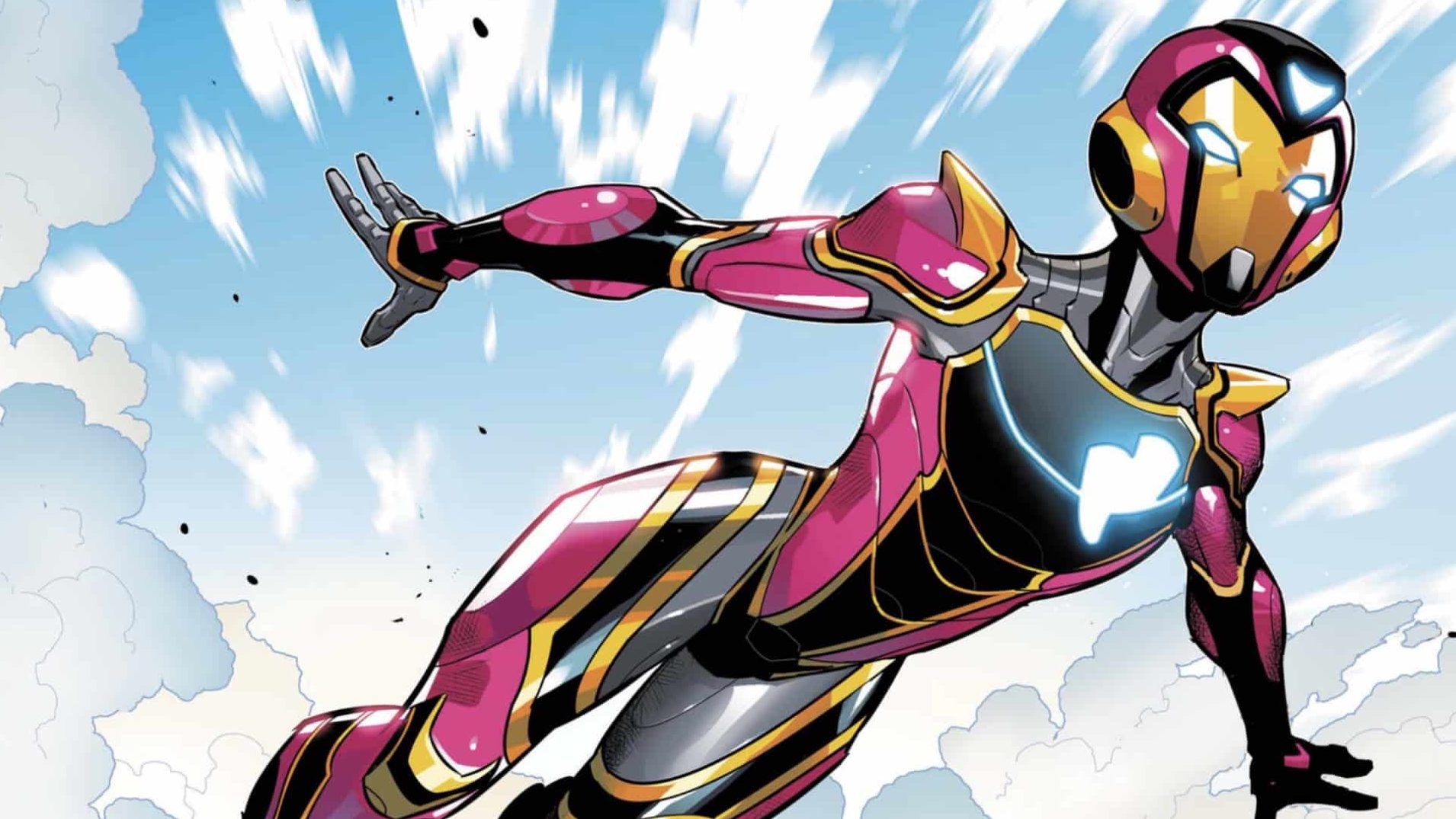 Another factor that could come into play here is that perhaps the world was not even ready to see a potential legacy for Iron Man. 2013 was years before the fans would see the last of Tony Stark and it was actually during his prime. Harley Keener was not set as someone who could take up the mantle, but rather, he was someone who challenged Stark's morals. Riri Williams on the other hand is primarily viewed as a legacy character rather than an individual of her own, making it impossible for fans back then to accept her in any way.
Also Read: MCU's Iron Man Robert Downey Jr Has a Message For Black Panther: Wakanda Forever Star
Fans React To Riri Williams Replacing Harley Keener
When presented with this idea, fans too had to different opinions on whether or not Dominique Thorne's character could fit or even work during that time and in that movie. Fans even stood rather against this idea as they wanted to see what more could be done with Ty Simpkin's character in future MCU projects.
I mean

To some extent i kinda like how she has no real attachment to Tony in the MCU
They don't even mention him aside of a fed calling her prototype an Ironman suit

She just wanted to make an Ironman like armor just cuz. No mentor, no secret hero worship
Just cuz

— DS (@DiegoSolano180) December 1, 2022
Or they could've not done ironheart and made Harley keener grown up and have him become ironlad since we were already introduced to him and it would make more sense.

— DawgPawnd24 (3-5) (@ChaseMascio) December 1, 2022
Nahh her MCU origin is better. Not everything has to be connected to something else. The whole point of her character is that she doesn't need to be Iron man because she's her own person.

— Luke Skaggs (@skaggs__luke) December 1, 2022
That's the direction I thought things were going… damn it marvel

— SnakeEyes (@JayDoubleU22) December 1, 2022
Number 1 she was made in 2016 and number 2 I feel like that boy should of been iron lad it makes sense he was at Tony's funeral he's a descendent of kang the big bad for this phase and he gets with cassy in the comics so it would be pretty cool with they brought him back

— Roogy (@RoogyGaming) December 1, 2022
Some even presented that they liked the origin of her character in the sequel to Black Panther and how she became a character of her own by doing so.
Also Read: "This legacy is going in the right direction": Robert Downey Jr. FaceTimed Dominique Thorne to Encourage Her For Ironheart, Believes She Will Do Justice to Iron Man Legacy
Source: Twitter