Spider-Man: No Way Home trailer has made some serious waves within the first week itself. The trailer alone has beat the record set by Avengers: Endgame trailer by becoming the most-viewed trailer. Of course, with the excitement that the movie had built, something like this was totally foreseen. One of the many reasons why this happened is because the movie is not just about Peter Parker and his shenanigans. Instead, we will see him team up with Doctor Strange, and possibly even three Spideys (Tobey Maguire and Andrew Garfield). But the most interesting aspect of all this is the welcoming of the Sinister Six. Now, a new theory has surfaced that claims that Sandman will be a hero in Spider-Man: No Way Home. Check it out!
Spider-Man: No Way Home Theory Claims Sandman Will Be A Hero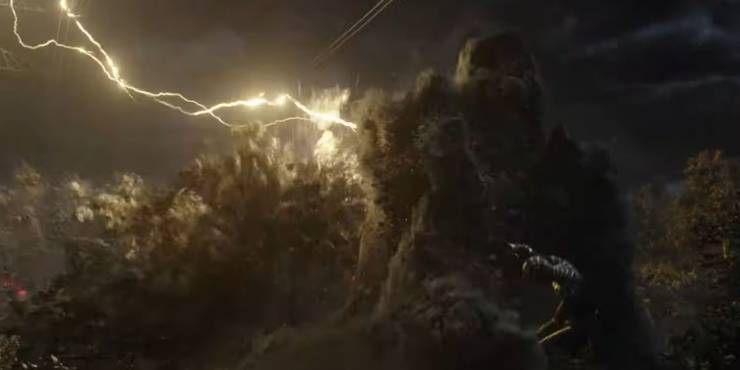 Well, first of all, let's talk about Sandman in the trailer. Some eagle-eyed fans noticed a figure that looks like Sandman.  Now, a new Twitter suggests that Sandman will indeed be a hero this time assisting Peter in his endless battles. As the picture above suggests, we can see Electro is about to blast Spider-Man with his lightning but a sand-like figure comes in the way to block the attack. If we didn't know any better, then Spidey is already struggling and Sandman actually comes at the perfect moment.
The reason why we believe that it is in fact Sandman is that almost every possible Spider-Man villain is on their way, including Doc Ock, Green Goblin, and Electro. Moreover, the fact that Sandman can manipulate sand, obviously, there's no reason to believe that this isn't Sandman. But why would he help Peter? That's because Marko made amends with Parker in Spider-Man 3 and could be very well on the side of the heroes this time. Honestly, Sandman is a powerful ally to have by your side.
Is Sandman Really A Hero?
If we were to believe that he is still evil, there's a claim that can back that up too. The image can indeed be misleading and could narrate that Electro and Sandman have teamed up. If that happens, then Peter, even in his super-dope black-golden suit is in big trouble. It could also be that Sandman is stopping Spider-Man from escaping Electro's attack rendering Parker completely hopeless.
A less plausible theory, which I personally don't want to believe is that Sandman is not involved at all. So all that sand stirring up and looking like Sandman could just be Electro's lightning hitting the ground and causing that effect. Moreover, while Jamie Foxx confirmed his presence in Spider-Man: No Way Home, Thomas Hayden Church is yet to even slightly comment on the same.
Who Is Sandman?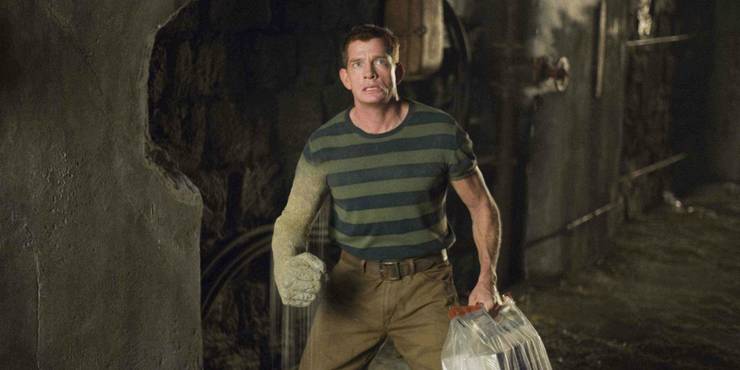 For the fans that might feel confused, let me jog your memory really quick. Sandman appeared as a villain in Sam Raimi's Spider-Man 3. The movie wasn't considered well and people forgot about it. This is one of the reasons why Sandman as a villain didn't get the right chance to shine. Thomas Hayden Church's Flint Marko fell into a particle accelerator and gained his superhuman abilities.
Why is Peter after him? It was not late that Parker realized that it was in fact Marko who was responsible for Uncle Ben's death. He starts as a villain, but by the end of the movie, he makes amends with Peter Parker. The latter forgives Marko and lets him escape. This is the reason why people believe that Marko will be a hero who will indefinitely help Parker and return the favor. Spider-Man: No Way Home releases on December 17.
Check it out: