After months of anticipation Spider-Man: No Way Home has finally swung its way into theaters. The third Jon Watts-directed entry is already being hailed as one of the best Spider-Man movies to date. Going back to Tom Holland's first appearance in Captain America: Civil War, audiences have gotten to see the MCU's take on the fan-favorite web-slinger come into his own with each new adventure.
By the end of No Way Home, the film not only sets up Peter Parker's status quo moving forward but also teases the rest of his future within Marvel Cinematic Universe. With Sony Pictures/Marvel Studios most likely to renew Holland's contract for a college trilogy, we'd like to share a list of things that need to be seen in a No Way Home sequel. This article will contain some spoilers from the film so if you haven't watched Spider-Man: No Way Home yet, click off right now. Alright now, let's begin with our first choice.
New Spider-Man Villain Face-offs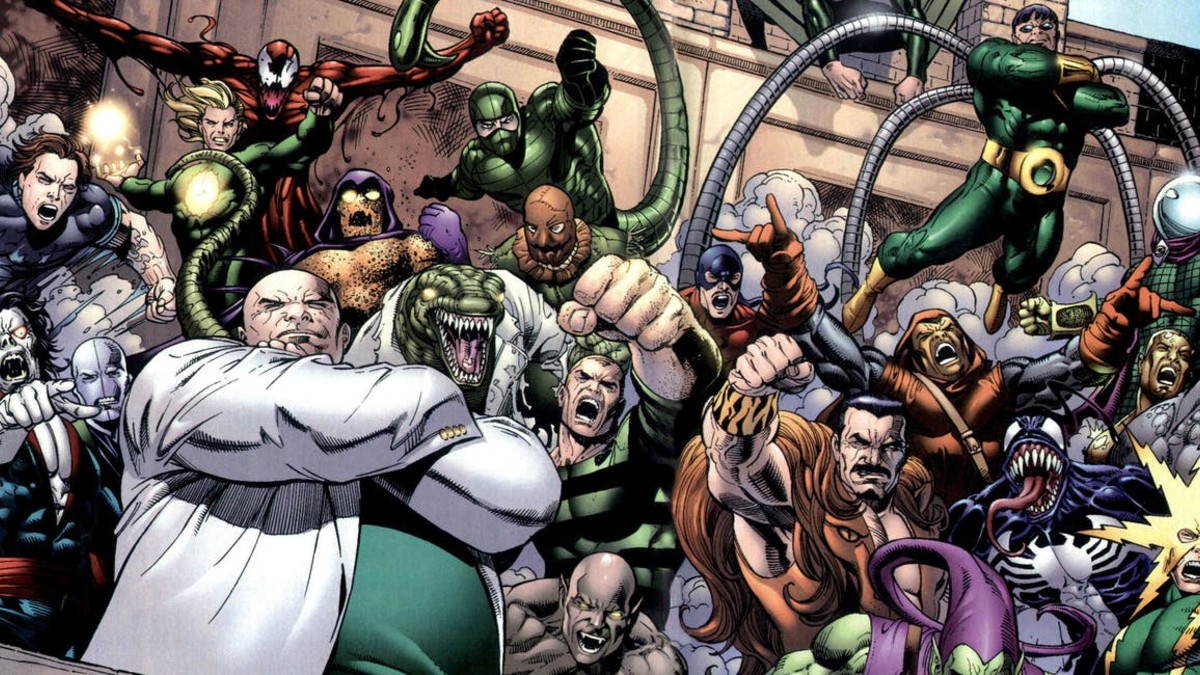 So far within Peter Parker's MCU journey, our young wall-crawler has gone up against Vulture (Michael Keaton), Mysterio (Jake Gyllenhaal), Doctor Octopus (Alfred Molina), Green Goblin (William Dafoe), Electro (Jamie Foxx), Sandman (Thomas Church), and Lizard (Rhys Ifans). While in previous outings we've seen minor Spidey baddies like The Thinker and Shocker in Homecoming, there's still an array of villains that are going to want our hero dead.
Sony is still trying to get a Sinister Six movie off the ground but with characters like Mac Gargan (Michael Mando) and Dimitri (aka Chameleon in the comics played by Numan Acar in Spider-Man: Far From Home) still lurking around somewhere, it is possible that the next villain in Holland's fourth solo outing could be either of the two of them. Or perhaps we could finally see Spider-Man take on Vincent D'Onfiro's Wilson Fisk. The fan-favorite Daredevil actor; along with Charlie Cox in No Way Home; has officially made his MCU debut in the fifth episode of Hawkeye. Comic book fans everywhere have been waiting forever to see them interact with one another. Though in No Way Home's post-credits scene, as Eddie and Venom are both magically transported back to the Sony universe, a piece of the Venom symbiote can be seen slithering off from the bar table. With Gargan still in prison, it could lead to him becoming the Venom of the MCU much like in the comics.
Peter Gets His Freelance Job
As Doctor Strange is trying to keep the multiverse from breaking apart, Peter makes the ultimate sacrifice by asking Strange to redo the spell but this time let the whole world forget about who Peter Parker is. With his secret identity now back intact, Peter is now all on his own. No Stark tech or any fancy suits. Just a sewing machine and a police scanner all while staying in a dingy apartment complex. While in the original Raimi trilogy we've seen Tobey Maguire's Peter Parker get his job with the Daily Bugle, it's high time the MCU version got job like his comic book counterpart. Besides our hero is going to have to pay the rent somehow.
New College Friends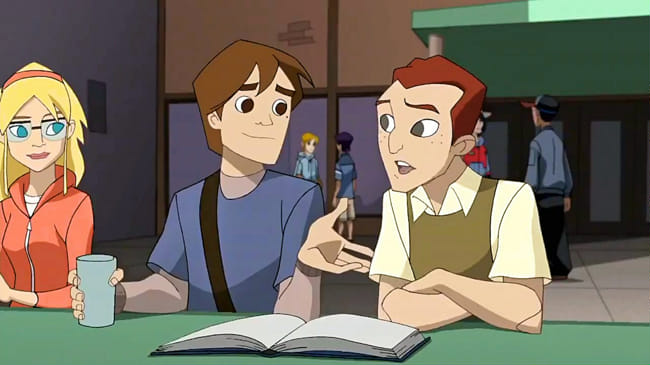 After the big final battle and redo spell, both MJ and Ned have been accepted to MIT. As Peter is working up the courage to tell his girlfriend and best friend of their multiversal adventure, he could see just how happy they looked without him in their lives. With the next MCU entry likely to tackle his college years, perhaps he could use some new friends to hang with. Characters like Gwen Stacy and Harry Osborn play a big role in the Spider-Man mythos. We've seen actors like Emma Stone and James Franco play those characters in live action, so it would be pretty nice to see who could play them in the MCU.
New Team Ups
Holland's Spider-Man has had a lot of spectacular team ups from his variants (Toby's Friendly Neighborhood/Andrew's Amazing Spider-Men), the Avengers, and the Guardians of the Galaxy. Jon Watts is soon to be brining the Fantastic Four to the MCU and with other characters like Ms. Marvel, Moon Knight, and She-Hulk making their debut later in 2022, the possibilities for who could show up in Spider-Man 4 are endless. Fans would love to see Charlie Cox's Daredevil finally kick butt onscreen with Tom Holland. Although, it would be pretty sweet to see Holland get some kung-fu lessons from Simu Liu's Shang-Chi. Guess we'll just have to wait and see who Sony and Marvel Studios will pick for their next story.
Follow us for more entertainment coverage on Facebook, Twitter, Instagram, and YouTube.