Johnny Depp has always been commended for his excellent acting and how he can grip the audience with his breathtaking performance. Some are method actors who dedicate their life to their roles and others go out of their way to bring their absolute best to their characters. Johnny Depp is no less.
It can always be seen just how much charisma he brings to the character he plays. Whether it be Captain Jack Sparrow or Willy Wonka, there would be no doubt about his performance was brilliant. However, sometimes it can be difficult to bring these roles to life. One such incident entails back to the filming of The Lone Ranger almost a decade ago.
Also Read: "I saw him strangle an Assistant Director": Johnny Depp's 'Fear and Loathing in Las Vegas' Co-star Ellen Barkin Defends Amber Heard, Says She Hates Men
Johnny Depp Almost Got Crushed By A Horse
Johnny Depp was almost brutally trampled by a horse on the set of The Lone Ranger. The movie sees the actor play Tonto. An accident with some horses had put the actor's life in danger, almost killing him in the process. The movie gained a good amount of success and even added his work in the movie as one of the many amazing performances he has given.
Depp was riding horses for a scene when things had gone out of hand. In a sequence with Armie Hammer's titular character, the two are seen riding horses. While Hammer's horse is running well, Depp starts losing control over his horse. The steed then speeds up to an extent where the actor is holding onto its mane for his life. He then falls to its side and can be seen hanging for a while until he ultimately drops down. That, however, was not the end of this experience as the horse almost trampled all over him. Luckily the actor only suffered minor injuries with the rest of the cast and crew extremely worried for him.
Also Read: Johnny Depp's Daughter Lily-Rose Was Reportedly Devastated after Cara Delevingne Used Her To Get Close to Her Stepmom Amber Heard, Had an Affair With Heard While Keeping Lily-Rose Thinking Delevingne Genuinely Liked Her
Johnny Depp Was Joking Even After Getting Hurt
The moment everyone ran to him, the actor immediately told them to stay away for their own safety. He allowed only the medics to approach him and take a look at wherever he got hurt.
"Can I tell you what the positive thing is? That my coccyx didn't take it."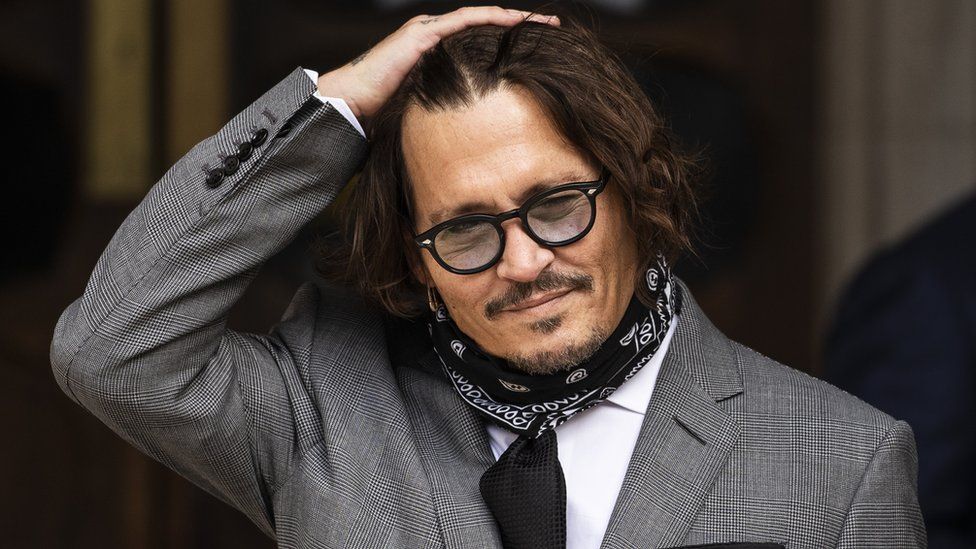 He joked about how broken bones attract women. He said he was lucky it was purely minor injuries and nothing too serious that could have led to long-term consequences.
Also Read: Pirates of the Caribbean 2 Producer Acknowledged the Power of Johnny Depp When the Movie Made $1.06B Despite "Disaster" Test Screening: "We thought our careers were over"
Source: ABC News