Stranger Things started in 2016 and has been a favorite of many people since then. Currently, it has 3 seasons, and the fourth is supposed to be released in 2022. Season 3 aired in 2019, and just like other seasons, it was perceived well too! Out of all the scenes, one scene caught the attention of many fans. In Stranger Things Season 3, we are introduced to Maya Hawke's character Robin Buckley. She works at Scoops Ahoy in the Starcourt Mall alongside Steve Harrington played by Joe Keery. What was that one scene? Check it out: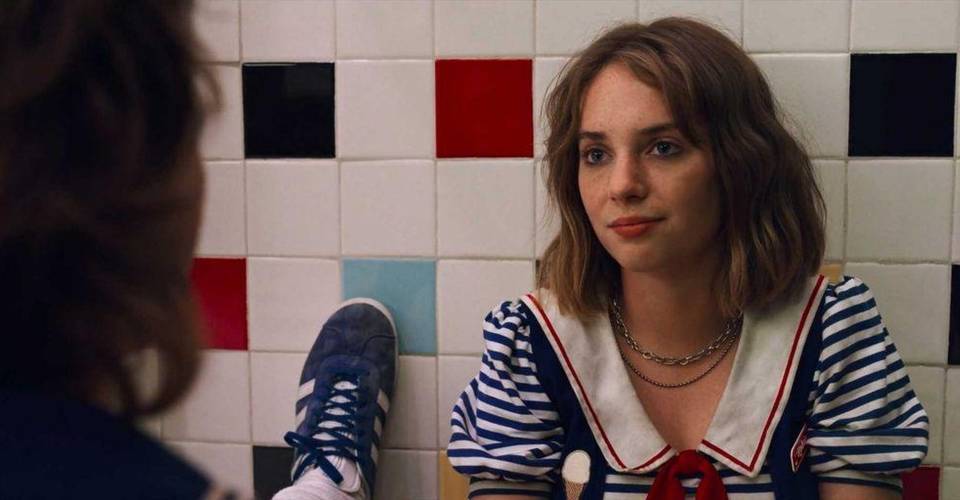 Stranger Things: How Robin's Coming Out Scene Inspired A Fan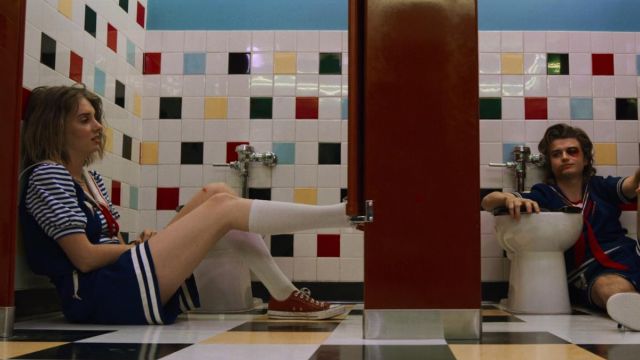 In Stranger Things Season 3, fans loved everything about it. But what made them love it more was the scene in Episode 7 in which Steve and Robin are stuck in a bathroom and are having a heart-to-heart conversation. In that scene, Steve tries to confess his liking for Robin. However, Robin comes out as a lesbian. What's the beauty of this scene? That Robin makes this revelation in a very subtle and natural way. Moreover, Steve doesn't give a loud reaction to it. But he plays along and makes Robin feel comfortable.
The makers could've portrayed this in the most dramatic ways (like many do) and made it a big deal. But the way the whole scene was acted and portrayed was very comforting and natural. This made an impact on the viewers as well. In an interview with The Guardian, Maya revealed that this scene inspired a fan in real life. She said:
"Recently someone told me they watched that season with their daughter. During that episode they both started crying, then the daughter came out to the mother. I credit the Duffer brothers [Stranger Things creators] for writing such a great character."
Robin will stick around in Season 4 that is expected to premiere in 2022. Early teasers and photos show that no matter what happened between them in Season 3, the duo will be together in the upcoming season. However, there's no information on whether they'll explore more of Robin's sexuality in Season 4, but it'll be amazing to watch her for another season! To conclude, the Duffer brothers' show and Maya Hawke's acting have inspired and helped fans to accept their sexuality without feeling weird about it, just like Robin did!