It's been 75 years since the greatest superhero on earth – Superman, graced us with his presence. Let's take a look at the evolution of Superman over the years.
The One Where It All Began
Superman's backstory remains almost unchanged over the years ever since he came in 1938. Kal-El hails from an alien planet called Krypton and is the last survivor of his race. Now on Earth, he must lead a double life, one being that of reporter Clark Kent and the other being Earth's guardian Angel. In 1938, Superman embodied the American Dream front and center.
Superman – American Hero
With the onset of World War Two, Superman's message changed. While before he only embodied the American Dream of prosperity, he now represented the Allied War Effort. His job – to motivate youngsters to join him in the frontlines and increase public morale with his fascist busting adventures. Superman made his first on screen debut in a series animated shorts by Max and Dave Fleischer.
Kirk Alyn Plays The First Live-Action Superman
Alyn played Kal-El in two Superman movie series in 1948 and 1950. The 1950 venture also featured the first ever Superman battles. Supes battled Atom man in Atom Man vs. Superman. The villain behind everything as usual, was Lex Luthor.
The Adventures Of Superman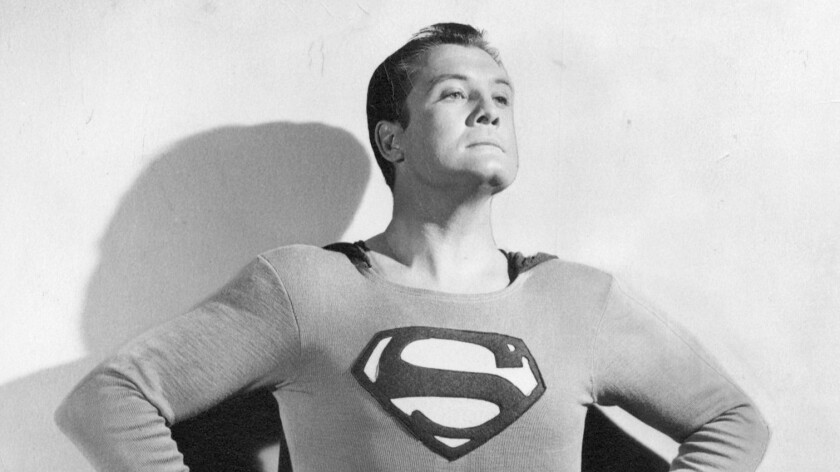 George Reeves plays the Man of Steel in the show The Adventures of Superman. Reeves' Superman was aimed to creating a different kind of Superman Evolution tale – trying to eradicate teenage delinquency and make men out of wayward boys. It was in this series that we saw the iconic bullets bouncing off of Superman's chest scene. Superman became America's favorite Boy Scout – standing for "Truth, Justice, & The American Way".
Super Friends Makes Him A Leader
By the '70s, Superman was already a well-known comic book hero. In 1972, the cult-classic Saturday Morning Cartoon Super Friends came forth. Superman led Batman, Wonder Woman, Aquaman, and the Wonder Twins in their war against all evil.
Christopher Reeve Dons The Cape
The 1978 Superman movie is rightly heralded as one of the greatest comic book movies ever made. Period. Christopher Reeve's masterful portrayal of the Man of Steel is a great story of Superman Evolution. True to Superman's early comic book tales, the movie had kid-friendly humor that appealed to all ages. Superman I and it's sequel, Superman II, captured the essence of Clark's struggles with adopting to his new home's cultures and lifestyle. Then came Superman III and Iv, the effectively ended the franchise, forcing it to lay low for almost two decades.
Death Of Superman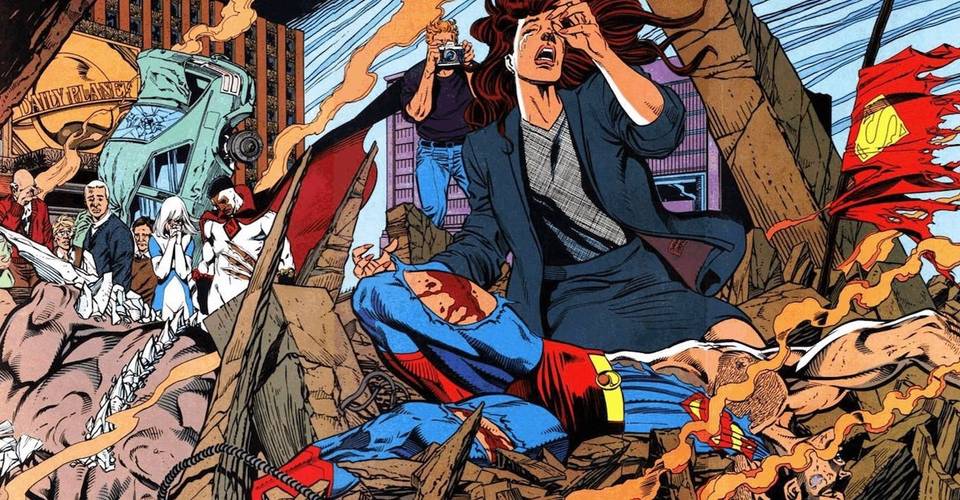 When comic book sales went down in the '90s, DC launched a radial story arc where they killed off Superman. In 1992, we got the iconic Death of Superman storyline where Kal-El dies fighting the seemingly unstoppable Doomsday. It took quite a while for Superman to regain back his footing in the DC Universe.
Superman – The Teenager
When the teen angst shows were all the rage in the late '90s. WB came up with a brilliant Superman Evolution story concept for a Superman show. Smallville hit the small screens in 2001. Tom Welling's teenage Kal-El would forever change the way we saw superhero television. It still remains a cult classic, heloing WB span a barrage of DC shows later on.
Brandon Routh's Superman
Decades after Superman remained stuck in development limbo, Warner Brothers finally managed to pull him out of that cesspool. Brandon Routh portrayed the hero in 2006's Superman Returns which takes place right after the events of Christopher Reeve's Superman II. The movie chose to make Superman III and IV non-canon for obvious reasons.
Zack Snyder's Man Of Steel
The latest iteration of Superman, Henry Cavill's take on the character remains much divisive to this date, Realistic and bleaker that most Superman versions, Cavill ended up becoming a fan favorite choice for the role of Superman later on.