Ghostbusters has been on everyone's favorites list from so long. Ghostbusters 2 too has a big fanbase but nothing compares to the real Ghostbusters. The story was highly creative, including colorful costumes, the voice behind the characters, and also the name, "Real" Ghostbusters. Fans has a list of both bad and awesome things about this cartoon series. But we'll list 5 such facts that would make it the most awesome cartoon show ever. Take a look!
1. Writing: The writing of the narrative and the plot was extremely smart. JMS, the editor, formed his own universe with The Real Ghostbusters. He perfectly put on display how a ghost-organization would work. In addition to that, we see their co-habitation, the demanding job, their relationships with each other, and also how they developed their interests. They set the pace right from the first episode!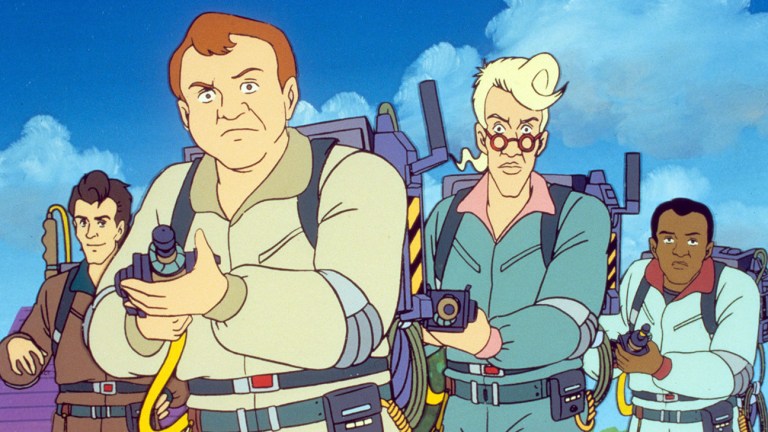 2. Time Travel: Seeing a concept such as time travel in a cartoon displayed frequently was unique. Exploring around the concept by keeping us all engaged was a task indeed. And that's also one of the best things about The Real Ghostbusters. In fifth season, they save a firehouse that was under a ghost attack by travelling to 1957. In the first season, the boys not just time travel, they also enter a parallel dimension. Now, how mind-blowing is that?
3. Tech used: The writers gave considerable attention to the tech used in the ghostbusting universe. There are traps, containment units, and what not. The Containment Unit, in particular, were brilliantly detailed. In an episode, Egon goes into the machine and we see it has floating rocky platforms and seems like a Ethereal platform. Also, the Containment Unit is bigger on the inside.
4. Creation of The Real Ghostbusters: Filmation president confronted Columbia Pictures with the name and plot. The studio and Filmation came to an agreement, and they could use the name. Later, Filmation and Columbia Pictures developed their separate versions of the paranormal investing team and to differentiate this one with the other, Columbia Pictures renamed it. It was all done to avoid legal disputes.
5. Voice Artists: The cartoon creators wanted to keep the voices of the characters distinct from the movie counterparts. However, they were still in search with voice artists that would perform in a similar authenticity. Lorenzo Music first voiced Venkman. But he was later replaced by Dave Coulier for not sounding enough like Bill Murray.