In gaming lore, one of the oldest games that still enthrall millions would probably be the Mario franchise. The Nintendo game, originally titled Super Mario World and released back in 1990 in Japan, which started the successful game franchise, has since had several additions and sequels which have only added to the Italian plumber's universe.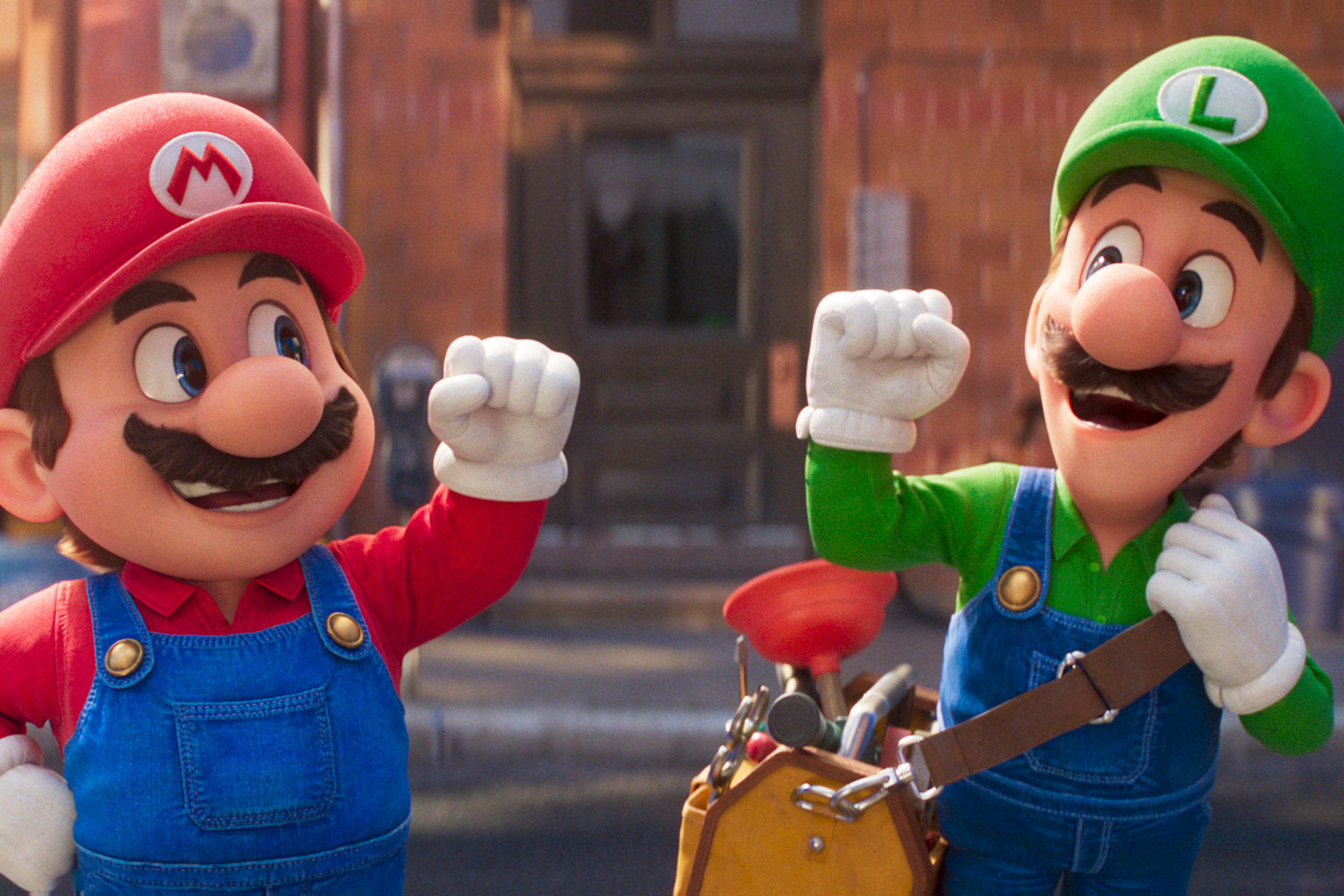 Know More: "Critics have a problem with Chris Pratt": Elon Musk Calls Out Biased Critics Who Wants The Super Mario Bros to Fail
Now, the game has got itself an animated movie that has pulled all the punches at the box office. MCU star Chris Pratt voices Mario, while others of the voicing cast feature Jack Black and Seth Rogen. The movie, titled The Super Mario Bros. Movie (2023) hit theatres recently and has been doing quite well so far.
Jack Black thinks Pedro Pascal should voice Wario in The Super Mario Bros. sequel
One of the several stars on set to voice the characters in Mario's world, Jack Black, who voices the main antagonist for the movie, Bowser, had a few ideas of his own for the sequel of the movie. Talking to a Gamespot writer, Black shared ideas about another villain in the next movie of the franchise.
Know More: The Super Mario Bros Cast Includes Chris Pratt, Anya Taylor Joy: The Voice Behind Mario in $100 Million Worth Reboot
Black suggested that instead of his character, Bowser, being the only antagonist in the movies, perhaps future movies could bring an even more powerful villain.
Jack Black wants Pedro Pascal to voice Wario in 'THE SUPER MARIO BROS MOVIE' sequel.

(Source: https://t.co/zQQIwVfD86) pic.twitter.com/dwE8m8pjT5

— DiscussingFilm (@DiscussingFilm) April 9, 2023
Black said Hollywood actor Pedro Pascal would be a great fit to voice Wario, a rival to the Mario brothers.
"You know, what if there is a more powerful, more evil villain? Then I may need to be turned to help Mario and the rest to defend our universe against some other unseen force of evil… Wario. Pedro Pascal is Wario," said Black.
How well the idea is accepted by the powers that be to be incorporated into the next movie remains to be seen.
Twitter backs Jack Black's call for Pedro Pascal as Wario
Twitter seemed to love the idea of Pedro Pascal as Wario to play the next big bad in the Mario universe and backed Jack Black's suggestion.
this actually needs to happen

— shiina (@RealShiina) April 9, 2023
jack black knows what hes talking about pic.twitter.com/nwX7zSC8Ru

— genna (@gennacaroline) April 9, 2023
Others still believed that Pascal should try out for the role first and see how things go before jumping to conclusions about the role, if at all.
Know More: Mario Star Jack Black Wants a Bowser's Town Spinoff: "Like a whole planet of Bowsers"
Let's hear his voice acting first.

— wizardbrain (@ChellseaLouWho) April 9, 2023
I need Pedro Pascal to voice Wario in #TheSuperMarioBrosMovie 2 make it happen Nintendo, Universal & Illumimation! Gabriel Luna needs to voice Waluigi! pic.twitter.com/tZLGRPkfju

— Josh ❤️ Super Mario Bros Movie #BlackLivesMatter (@supermangeek101) April 9, 2023
yes plz pic.twitter.com/N9F5EJlvwL

— 𝖇𝖗𝖎𝖆𝖓 ↑% (@tiendank) April 9, 2023
Some fans backed Danny DeVito to voice the role, while others suggested that the role of Waluigi should be played by Jim Carrey. The suggestions and ideas are rich ones and it remains to be seen as to how the producers think about going ahead with new characters for future movies, if at all.
The Super Mario Bros. Movie is playing now in theatres everywhere.
Source: Twitter