Ultron is now back in the MCU, and this raises some serious questions about Vision. In Avengers: Age of Ultron, Marvel did not take long to establish Vision as the good guy. In order to cut to the chase, he lifted Thor's hammer to ultimately prove that he is worthy. This, in turn, made us believe that he is just the right fit for the Avengers. Cut to WandaVision, Wanda recreated Vision and her twins. On the other hand, SWORD created a new version of Vision who was programmed to be the ultimate killer. But Wanda's Vision proposed an interesting theory to White Vision (dubbed by fans) which made him go away in search of answers. However, Ultron's return in Marvel's What If episode 7 only makes us question Vision's true intentions. Check it out.
Ultron's Return In MCU Raises Questions About Vision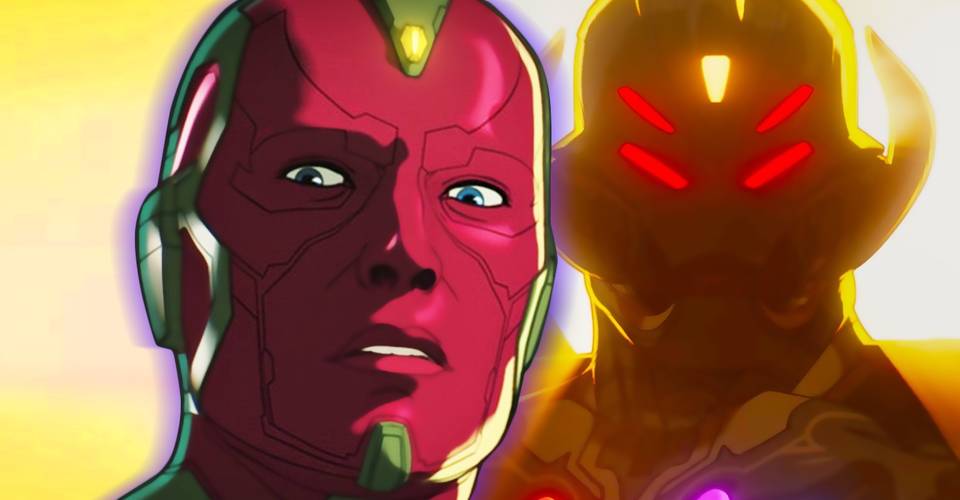 In What If episode 7, "What If… Thor Were An Only Child?," we got to see a totally different Thor and Loki. The Jotun Loki was a far enjoyable version of Loki Odinson. Overall, it was a treat as we also got to see Thor vs. Captain Marvel. But Marvel did not go easy on us. Right towards the end of the episode, Thor sees a portal opening. Enters Ultron with his fleet of sentinels. However, as Ultron's faceplate draws back, everyone could see Vision.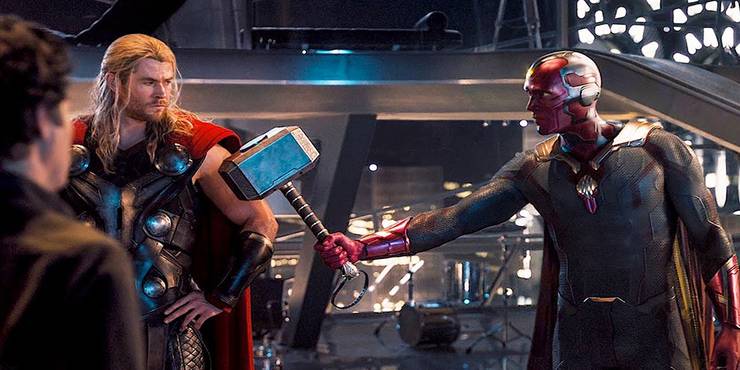 Now, if this in fact Vision, then this contradicts his original characterization in Age of Ultron. This obviously makes us wonder that there is an alternate reality where Vision never walked on the right path. He comes from a world where there are no Avengers and no Wanda at all. In previous episodes also saw that Vision sacrificed a lot of lives to feed an infected Wanda. All in the name of love, but still corrupted motive. This tells us that Vision, in fact, is not as true as he initially was.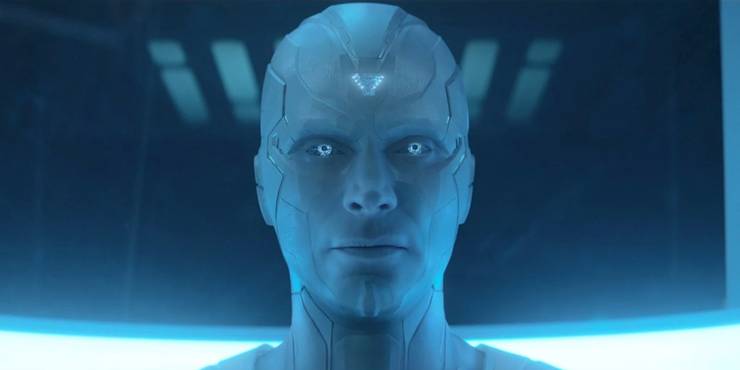 What If has shown what happens when heroes have a change of heart. Of course, Marvel is home to a lot of heroes, but villains too. We saw what happened to the world when Hank Pym decided to go rogue. He single-handedly killed almost every Avenger which told us that he is a threat. Now, if Vision went on the same road, then this Ultron-Vision that we saw would hold true to the comics. In the comics, Pym created Ultron who in turn created Vision. His dialogue from Age of Ultron makes sense, "Maybe I am a monster. I don't think I would know if I were one." He may not know it, but this new Vision's future is already shrouded in darkness."
Check it out: