Vacation Friends came and went, flying mostly under the radar and going unnoticed while releasing directly to HULU in 2021. There's a reason that nobody was talking about this movie. Overflowing with throwaway jokes and no laughs, the "comedy" was a barrage of lazily written dialogue and cringe inducing interactions from start to finish. Yet, as hard as it may be to imagine, Vacation Friends 2 is worse.
Vacation Friends 2 Plot
Picking up just a few months after the original film left off, Vacation Friends 2 reunites Marcus (Lil Rel Howery) and Emily (Yvonne Orji) with Ron (John Cena) and Kyla (Meredith Hagner) at a Caribbean resort. Each of the couples are newly married and Ron and Kyla have a new baby. As you'd expect, the vacation is far from relaxing as mishaps and misunderstandings plague the friends one day after another. To top things off, Kyla's father (Steve Buscemi) is released from prison and crashes the party, taking things from bad to worse.
The Critique
There's still four more months left in the year; however, it's going to be tough to beat Vacation Friends 2 for the unflattering title of "Worst Movie of 2023." Lil Rel Howery and John Cena are both proven comedic talents, but Howery feels better suited for a supporting role and Cena is phoning in at least 90% of his performance. Perhaps most insulting of all is the addition of the legendary Steve Buscemi. His performance is the strongest by far — obviously — but not even the talents of Daniel Day-Lewis could keep this brick from sinking.
The idea that the polar opposite couples at the center of the film's extremely loose plot would willingly choose to vacation together following the events of the original is non-sense. Non-sense is actually the best single word to describe Vacation Friends 2. It's a string of one lazily written mis-hap, fueled by forced misunderstandings, after another. The sequel attempts to add a level of excitement through the vague threat of violence at the hands of drug-dealers. Yet, the threat is non-existent, and we as an audience know that the characters are in no real danger.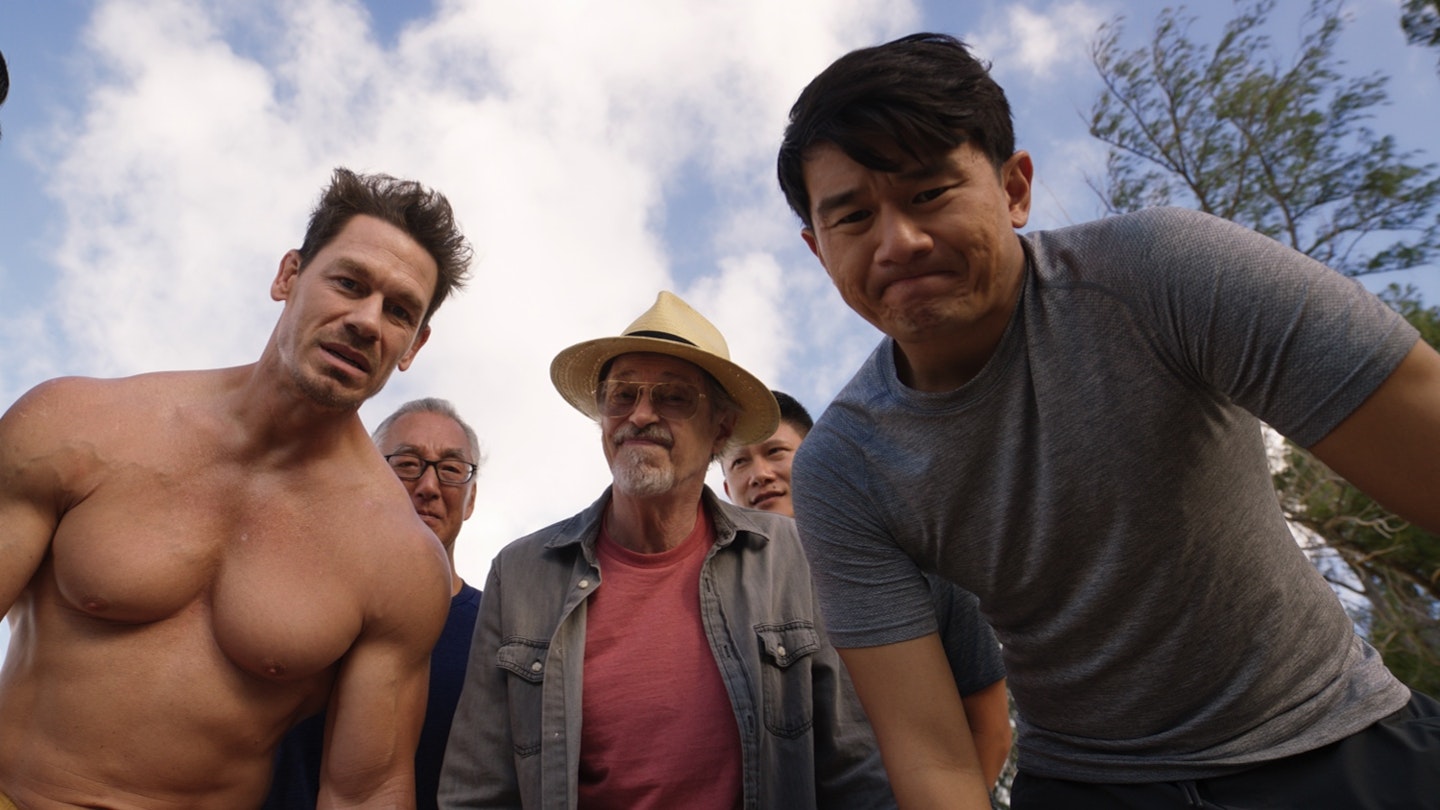 In Conclusion
This is a sequel that nobody asked for and nobody wanted. An eye-rolling, cringe-inducing attempt at comedy without so much as a chuckle to be found. It's a movie that presents a problem then immediately offers a solution, taking our characters from point A to B in the simplest and most predictably boring ways possible. This movie is far more of a chore, than a vacation.
2/10
Follow us for more entertainment coverage on Facebook, Twitter, Instagram, and YouTube.
Was this Article helpful?
Thanks for your feedback!