We think of superheroes and all we think about is marvel and DC. Open your mind and you would realize many other amazing superhero movies exist the Studios never made a sequel to.
Sky High
In 2005, Walt Disney Pictures released their very own attempt at a quirky superhero movie. Sky High was the story of a group of young superheroes learning how to control their powers in a school for superheroes called Sky high. It's been 16 years and there are no talks of a sequel. It is an absolute travesty Sky High 2 is not even in the pipeline.
The Specials
Directed by Craig Mazin, this movie was released back in 200. And to top it off, it features James Gunn as an actor!! The story is about three wannabe superheroes who pride themselves on being the seventh best superhero unit in the world. But no one takes them seriously until disaster strikes.
Mystery Men
Janeane Garofalo, Ben Stiller, William H Macy, and Hank Azaria are some of the most well-known names associated with this 1999 movie. The story is about a group of superheroes who fail to protect their city because of their incompetence. They have a last chance to prove themselves after a mysterious new foe arises.
Darkman
Liam Neeson plays Payton Westlake, a genius level scientist who also happens to be highly mentally unstable. After an accident disfigures his face, he uses his own invention to disguise himself as other people and exact his revenge. It is a highly underrated 1990 superhero tale.
Hancock
Everyone knows John Hancock is a superhero. But everyone hates him too because he is reckless and arrogant. But when Hancock saves a PR Expert's life, the latter makes it his life mission to change Hancock's public image to return the favor.
V For Vendetta
Taking place in a dystopian British themed police state, V is a mysterious freedom fighter with supposedly superhuman abilities. He and Evey, a hostage he had kidnapped earlier, join forces to take down the corrupt government and expose its lies. The director of the movie said in an interview with Sify that a sequel is possible since there's another V story they haven't told yet.
Watchmen
The 2009 movie directed by Zack Snyder is termed by many to be the very definition of the term – cult classic. Taking all its cues from the Alan Moore series, watchmen tells a morbid tale of a world full of superheroes and vigilantes. The sequel story already exists in the form of Doomsday Clock but there's very little chance Warner Brothers will give it a go.
The Rocketeer
The Rocketeer was a 1991 movie about stunt pilot Cliff Secord who stumbles upon an experimental rocket powered jetpack. His adventures soon attract the attention of the FBI as well as the Nazis who were the ones who originally stole the device. The Rocketeer is getting a reboot but what fans really expected was a sequel, to see where Secord is now.
The Shadow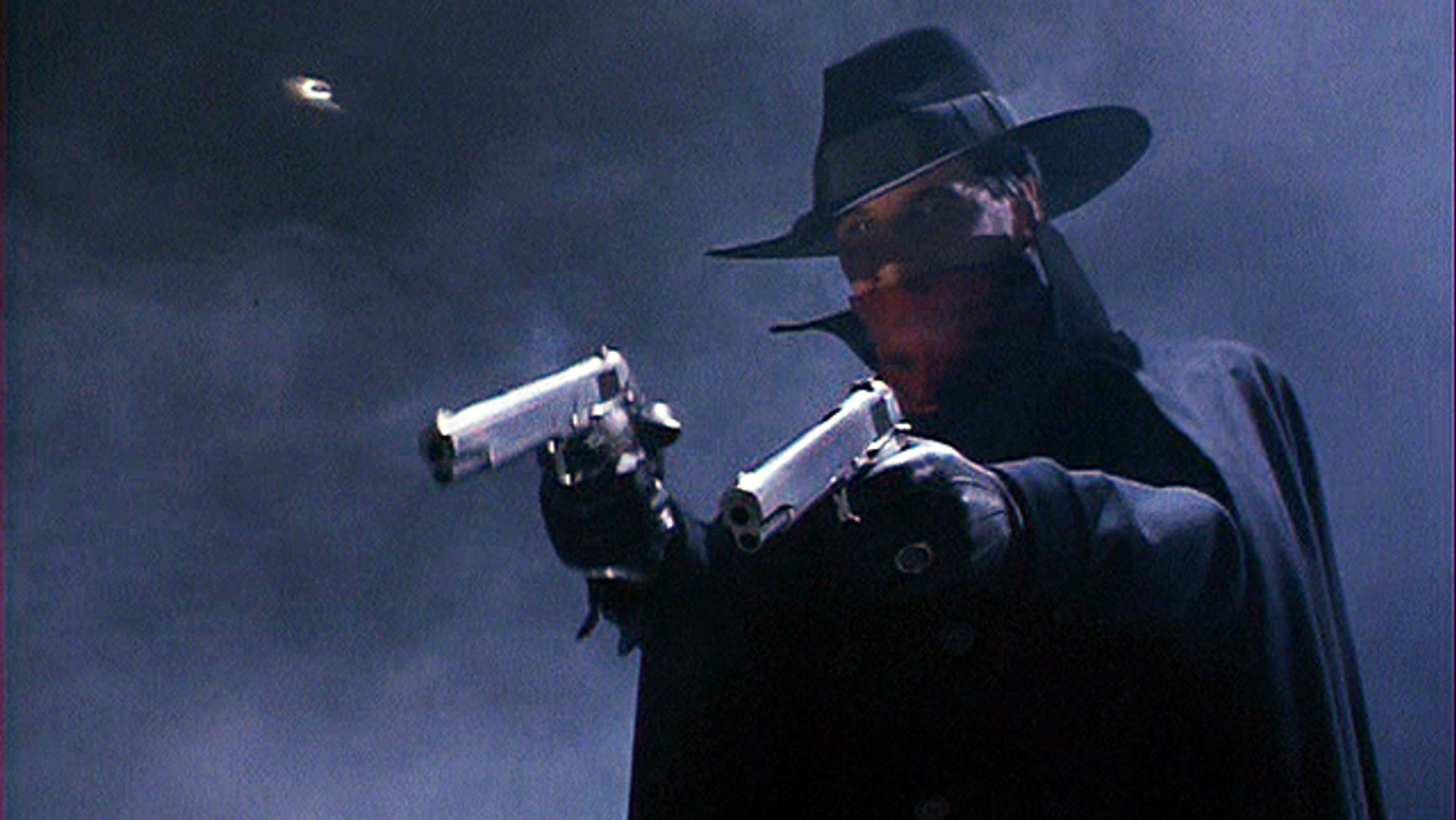 Back when Alec Baldwin was the '90s Keanu reeves, he starred in a superhero movie in 1994. The Shadow was based on a superhero of the same name who uses his martial arts abilities and his power of hypnosis to terrorize the criminal underworld. Not many new age fans know such a movie even exists in the first place.
Spawn
The 1997 movie was a critical disaster but it still somehow remained in the hearts and minds of fans. After 18 years, talks of another Spawn movie came into the spotlight with Todd McFarlane returning to write the script. Jamie Foxx was reportedly going to play Spawn. As of August 2021, the project still seems to be in development hell. But it will most likely be a reboot, not a sequel.