It's been quite a while since Shang-Chi and the Legend of the Ten Rings has officially come out. Marvel Studios hasn't officially declared Shang-Chi 2 yet, audiences still see an entry of Danny Rand known as Iron Fist in the franchise. These two are Marvel's most definitive characters who came out of the Kung Fu era. And that is why we have gathered a few reasons why the audiences would want Iron Fist to make an appearance in Shang-Chi 2.
1. Both of the characters came across each other in 1976's Master of Kung Fu Annual #1. Iron Fist was desperately searching for his longtime friend Colleen Wing, and he asked for Shang-Chi's help to locate him. According to the comic, both of the characters seem to have many similarities including their growing up stories.
2. Additionally, they are both have been a part of the Heroes For Hire team at different times. Besides, unlike Shang-Chi, Iron Fist is a regular member of the team. During the Heroes for Hire run from 2006, Shang-Chi has worked with Colleen Wing and Misty Knight. Apparently, both of them were friends with Iron Fist.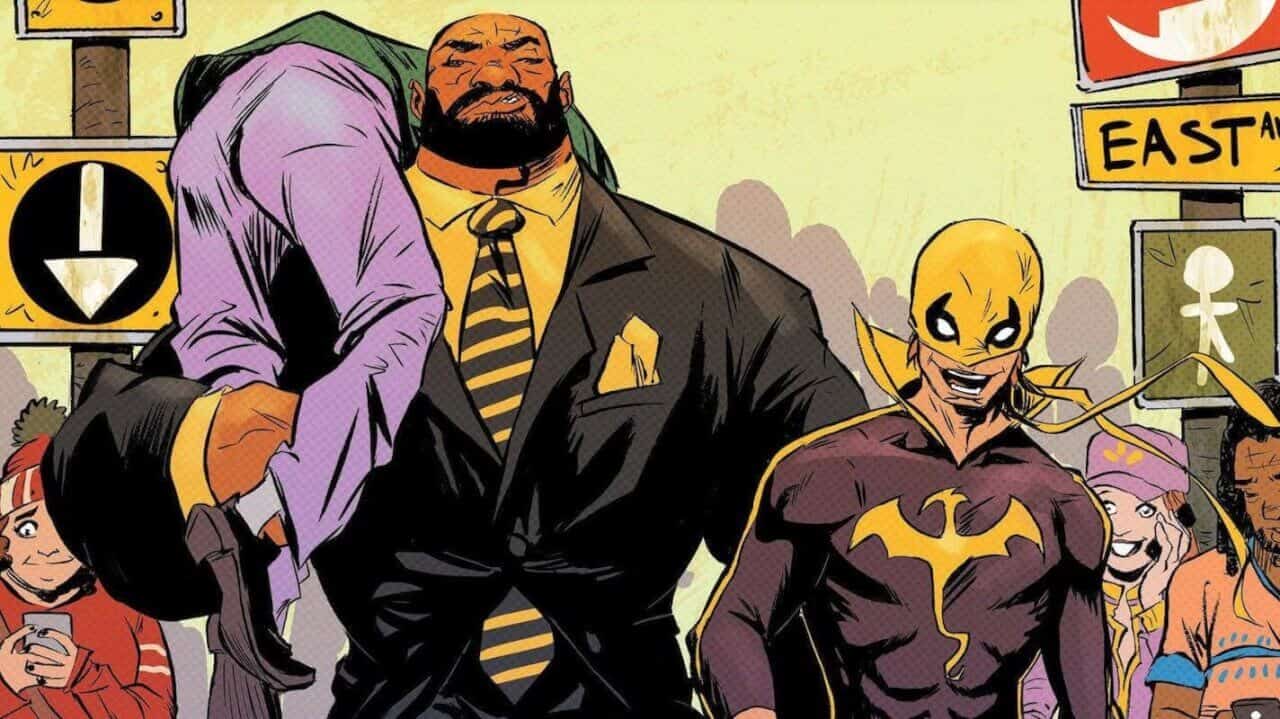 3. In 1974, an anthology series began. The name of the series was The Deadly Hands of Kung Fu. It was basically an action-packed sequel that portrayed both real and fictional martial arts characters and heroes. Moreover, the series quite often featured characters from the House of Ideas, and both our martial art heroes were constant regulars. So, it's only natural for them to band together in MCU.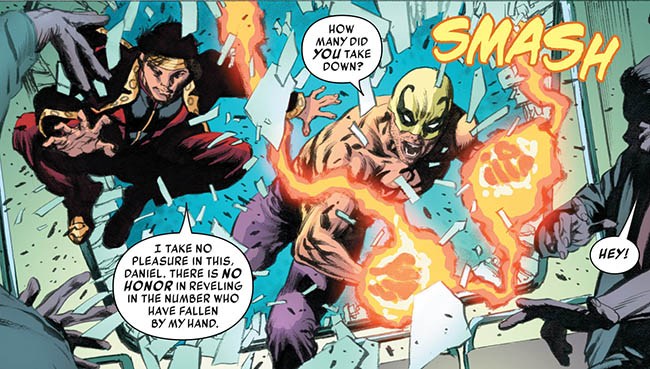 4. Marvel has always been consistent in portraying the origin of each character, and Iron Fist is no exception. His origin story is also an interestingly complicated tale. His appearance in the Master of King Fu's door and asking for his help has pretty much explained his 70's wake-up call and mystical powers. Shang-Chi being the mature and intelligent character he is, already knew about the powers of Iron Fist and who bore the title, he could sense the power.
5. During a fight of human-spider hybrids, Iron Fist and Shang-Chi took a huge responsibility to deal with the threats in Manhattan. In the 2911 event, Spider-Island pits Deadly Hand against the Bride of Nine Spiders. All of it was an attempt to save Danny. Thankfully both of them took care of it and reassured the wellness of everyone in Manhattan.
6. The two martial arts-centric heroes have always been kind and also shown mutual respect to each other. They were never shown as each other's competitors. MCU has displayed them either as equals or as a very close second to the other. Even when they aren't included in any mission together, the place for this mutual respect continues. Luke Cage somewhere mentioned that Danny always used to refer Shang-Chi as the best in every aspect.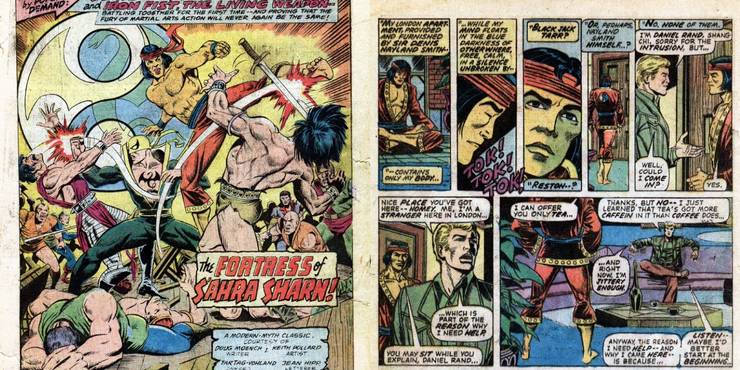 So after we came across all these reasons and how they made sense, we think there is a high chance that MCU will recast the role of Iron Fist in Shang-Chi 2. 
Don't forget to check out our Youtube Channel.