Steven Spielberg's Amblin Entertainment was working on a revival of the beloved 90s cartoon series Animaniacs, back in 2017.
THE VOICES ARE BACK!!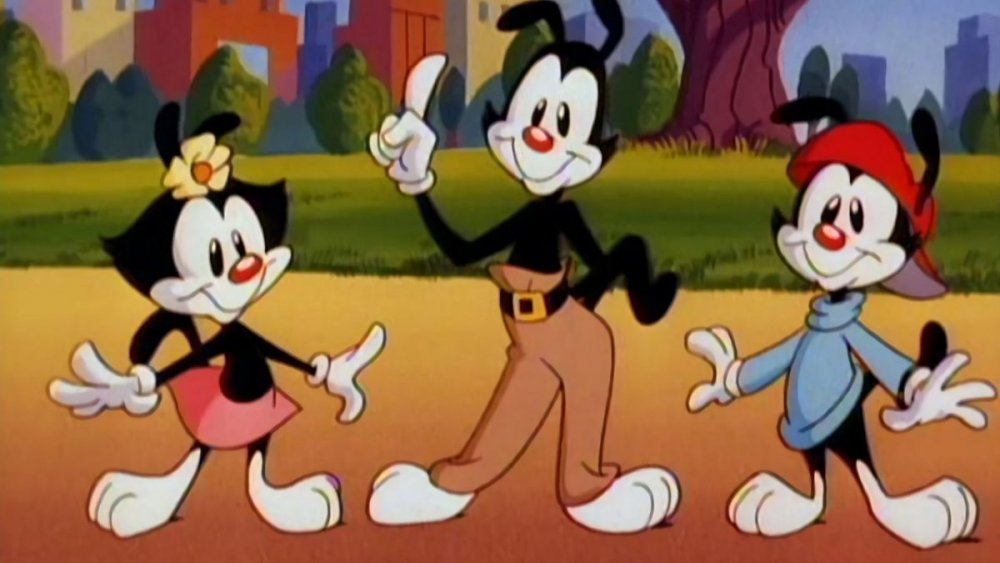 It is overheard very diminutively that in the method of news from the strategy in the years meanwhile, that the original voice actors Rob Paulse, Jess Harnell and Tress MacNeille are set to return as Yakko, Wakko and Dot and will also be back to remain their quest to take over the world.
WARNER BROS ANIMATION
Steven Spielberg is executive producing the new series alongside Justin Falvey and Darryl Frank of Amblin Television and Sam Register of Warner Bros. Animation.
IS 2020 THE PREMIERE?
In addition to the casting news, Hulu is becoming the high-class streaming home of the original Animaniacs series. Moreover, the spinoffs Pinky and the Brain, Elmyra and the Brain, and the original Tiny Toon Adventures series will be streamed there as well. If this relaunch works ell for Hulu, we imagine it'll only be a matter of time before all these spin-offs are brough back.
The new Animaniacs is targeting a fall in 2020 as the premiere.
Lets use this time to watch some of our favorite Animaniacs clips from the past! Starting with Yakko's World:
Then there was also Wakko's song singing. out all 50 State Capitols.
Then the Animaniacs did their medley on the Presidents
Tell us your favorite Animaniacs segments and character down in the comments below. Do you want them to revisit or update any of these classic bits, or start completely fresh? Either way, after rewatching all these low resolution clips on YouTube, it'll be great to finally see this show in full 1080 High Definition.
Make sure to follow us on Facebook for more information!
sources: Flickeringmyth, WarnerBros.