Breaking Bad is a crime drama television series. The show aired from 20 January 2008 to 29 September 2013. It consisted of 5 seasons. The characters of Breaking Bad got huge fame after their remarkable work in the show. Let's see how and where they are now.
1. Bryan Cranston (Walter White)
Bryan Cranston who played the role of Walter White is 65 years old now. His character is considered one of the best characters in tv history. His performance in Breaking Bad earned him Primetime Emmy Award that too not 1 but 6 times for outstanding lead actor in drama series. After Breaking Bad he was seen in the Tv show "Your Honor."
2. Anna Gunn (Skyler White)
Anna Gunn is 52 years old now. She played the character of Walter white's wife. After Breaking Bad she appeared in Shades of Blue, The Mindy Project, and Gracepoint. Her upcoming movie is Land of dreams.
3. Aaron Paul (Jesse Pinkman)
He is 41 now and married to Lauren in 2013. They were blessed with a baby girl in 2018. His character was the most in-demand character. He was seen in Tv series Truth Be Told, The Path, etc. In 2019 he launched his own signature mezcal, dos hombres with Bryan
4. Dean Norris (Hank Schrader)
Dean Norris who played the character of Hank Schrader was shockingly killed off in the final season. He can be seen as uncle daddy in the series claws. Dean can also be seen in a very famous tv show the big bang theory and is now 57 years old.
5. Betsy Brandit (Marie Schrsder)
Betsy is 47 now. She was Skyler's sister and hank's wife in Breaking Bad. After that, she was also seen on CBS show Life in Pieces from 2015 to 2019. she will be starring in an upcoming comedy series Jefferies with Jim Jefferies.
6. Rj mitte (Walter White Jr)
RJ Mitte played the role of Walter White Jr, son of Walter White and Skyler White. He is 28 now. He was seen in the series switched at birth. RJ also has worked as a model. Lately, he was seen in two episodes of Now Apocolypse.
7. Bob Odenkirk (Saul Goodman)
Bob Odenkirk, an American actor, comedian, director, writer, and producer is 59 now. After Breaking Bad he got a more prominent role in films such as little women, Incredibles 2, the spectacular now, etc
8. Giancarlo Esposito (Gus Fring)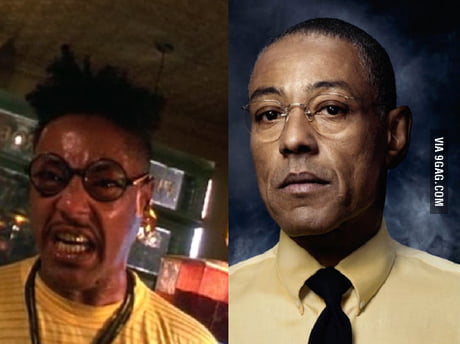 He is 62 years old. Giancarlo Esposito was killed in an explosion in season 4. He did Tv shows like the boys Jett, Dear White People, and he was also nominated for Emmy Award for his performance in the Disney+ series.
9. Jonathan Banks (Mlke Ehrmantraut)
He made his appearance in season 2. He has also done movies like the commuter, Incredibles 2, and Mudbound and he can also be seen in some Tv shows like the Comey rule, Skylanders, etc. he is 73 now.
10. Charles Baker (Skinny Pete)
Charles Baker is 50 years old now. He played the role of Skinny Pete in Breaking Bad who served his time in Prison. He also did some famous series and movies such as Ain't them Bodies Saints, Wild, Brooklyn Nine-Nine, etc.