Captain America has a reputation of being the noblest among the nobles. But the Marvel storylines have had instances of not upholding that reputation. This article looks at ten instances that showed him not in line with his character potential.
10. The Ultimate Universe has some of the most classic Marvel stories. The character stories were written with good varieties. Ultimate Captain America is displayed as a mean, ruthless bully. He has quick preconceptions about people. Some people like this version of him. But this portrayal is out of line with his original, usually idealistic characterization.
9. Steve Rogers used guns in WW2 when he was a soldier. But after he became Captain America, he didn't use guns as much. That is because he usually doesn't kill his enemies, aka the "No-Kill" rule, which is why it is unsettling to see him use guns sometimes.
8. The Civil War was an epic crossover. But Cap seemed to be out of character multiple times. First, he almost beat down Iron Man to death. Second, he surrendered his stance for stupid reasons that he realized about the widespread casualties in wars. As if he hadn't already been through WW2.
7. Sam Wilson was recognized as the new Cap in one of the comics after 2015. Steve Rogers was also still Captain America in a parallel comic. Wilson recognized the problems of America. Hence, he tried making changes for the better. But again and again, Steve Rogers stopped him.
6. Cap is a gentleman character. He keeps it clean in the things that he says. But there is a problem in MCU's The Falcon and The Winter Soldier. The Captain America – Sam Wilson disrespects the previous Captain's character. He saves a group of politicians but gives them some really harsh words since he holds them responsible for many global issues.
5. Cap always stands for what he believes in. And Iron Man has gone against his beliefs many times. Like supporting the registration act in the Civil War and destroying other universes to save his own. They fought, but in the end, it seems Steve Rogers lets Iron Man slide away easily.
4. In one of the comics, Cap tries to kill one of his allies. Then he utters, "Hail Hydra." It was shocking! In WW2, Captain America fought for Jews against Nazis. And for him to say "Hail Hydra" was just against what he stands for.
3. When Bucky became the new Cap, he did an amazing job. But he never seemed happy to take up this position. As soon as Rogers returned, he tried to retire immediately.
2. Cap enters the war on drugs to get them off the street. This was published in a 1990 Comic. He supports the FBI's efforts. But in another comic, Captain believes in quite the opposite. He thinks that the war on drugs is fake just to fund military operations.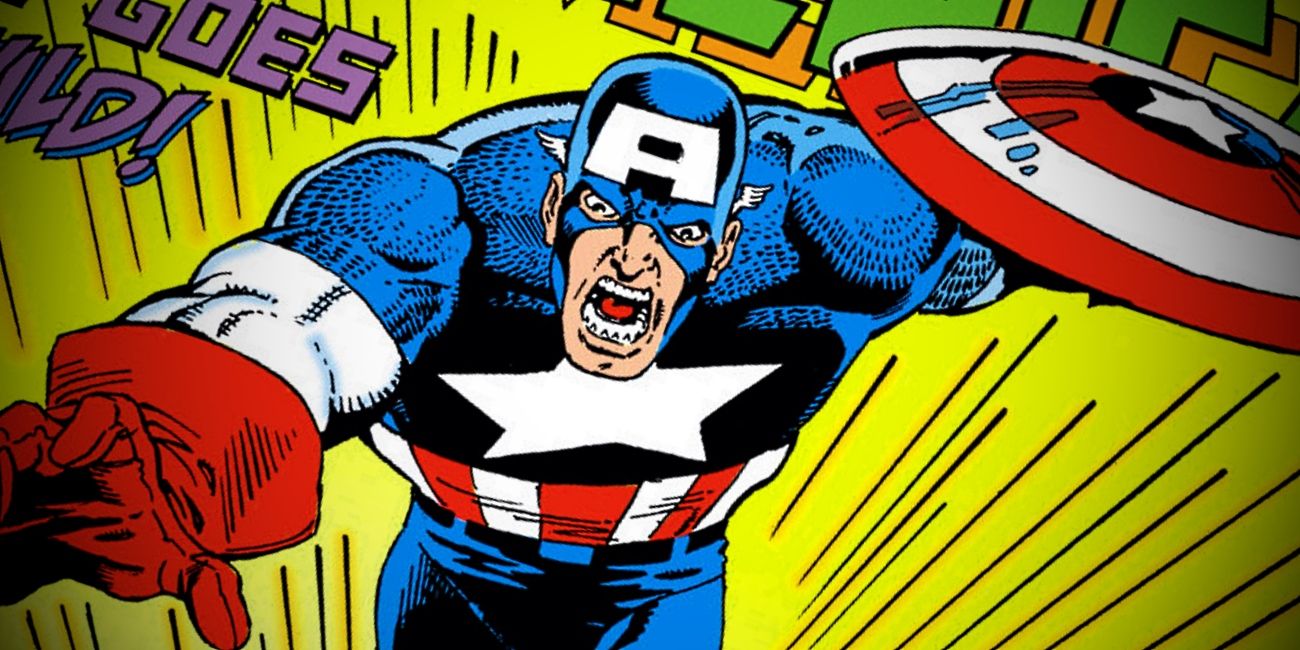 1. A town was held hostage by terrorists lead by Faysal Al-Tariq. Captain did what he had to do. He went there and killed the terrorist. And openly admitted that it was his choice to do so. The government didn't order him. It seemed to show that it was a deliberate murder driven by a sense of revenge.
FALCON AND THE WINTER SOLDIER Super Bowl Trailer: