Marvel Studios is back, and this time it's going to be huge. They are all set to release over a dozen of films in the next few years. Marvel will use theaters and Disney+ as their platforms. They have added lots of projects under their hood, including Captain Marvel 2. It will showcase the arrival of a new superhero trio for the first time.
RETURN OF BRIE LARSON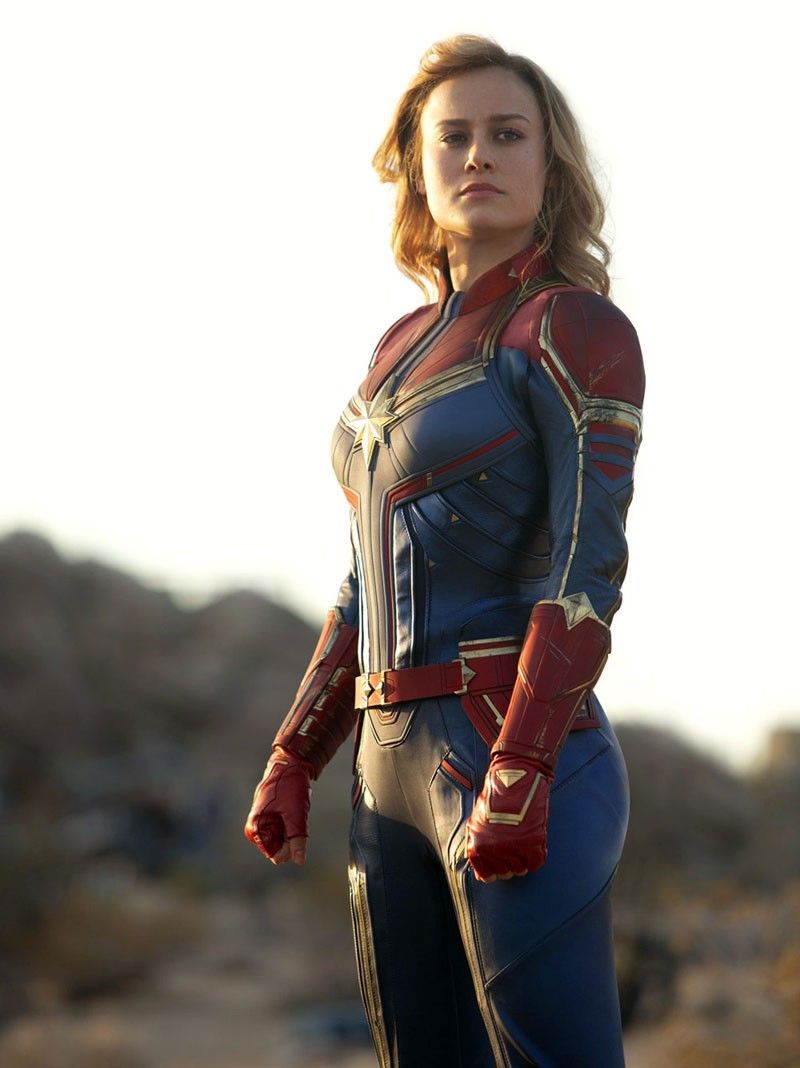 Brie Larson will return in this edition, and she will be joining forces with Iman Vellani and Teyonah Parris. They are crossing over from Ms.Marvel and WandaVision, respectively, on Disney+. Although Kamala Khan's story is still behind the shadows, Monica Rambeau's plot is growing more interesting in WandaVision. 
In a recent interview, Parris mentioned how she would like the character of Photon to expand in the MCU, and her wishes seem to gain some grounds as she received a casting call.
CAPTAIN MARVEL 2: SCOURING FOR A NEW ROLE
A recent exclusive reveals Marvel Studios is hunting for a role with e the likes of Michael B. Jordan/John Boyega to play the supporting male role in the 2022 Captain Marvel 2 release. The call is looking for a male in his mid 20's, but there are no further details.
BLUE MARVEL? IS IT TRUE?
The casting call of Captain Marvel 2 might be a little obscure in providing evidence whether it will be included, but there is one thing that points to a logical explanation for this role to be added in this sequel.
As per logical deductions, Michael B. Jordan and John Boyega are certainly not the actors the studio is targeting. Jordan was portrayed as Erik Killmomger in 2018 's Black Panther, and there is a chance he might return in future sequels. John Boyega's fate shows no clear indication after the Star Wars sequel trilogy.
Last week, WandaVision Star Teyonah Parris elucidated how she would like her hero's story to progress in the movie. She mentioned Monica's comic-based chemistry with superhero Blue Marvel should make his way in it.
Adam Brashear, or Blue Marvel, could be the suitable option that Marvel is looking to cast. Although the chances of him becoming a space engineer are slightly dwindling. This by no means is an indicator that they won't bring him in. A Michael B. Jordan/John Boyega type character seems to be the ideal match for this role. There is a definite chance that Marvel might cast Blue Marvel and make it a full trio with Captain Marvel and Ms. Marvel.
So till then, we have to sit and speculate, but this casting has the potential to create a hit sequel to this franchise. Captain Marvel 2 is in pre-production round and is going to hit the theaters on November 11, 2022.
Was this Article helpful?
Thanks for your feedback!