The duo Hans Zimmer and Christopher Nolan have worked together a lot on many projects. Hans is a film score composer and Nolan, as we all know, is a visionary director. A movie gets its depth from its music. If the music isn't right, it won't give the correct feel of the plot. Therefore, having a music composer who understands the plot of the movie and gives the essence it needs, can make a lot of difference. No wonder why Nolan has preferred working with Hans in most of his projects. The duo has collaborated for films like Interstellar, Dunkirk, Inception, and The Dark Knight trilogy. Recently, Hans Zimmer revealed that Christopher Nolan listened to his music piece and then made the Interstellar movie. Can you believe that? Check out what he said: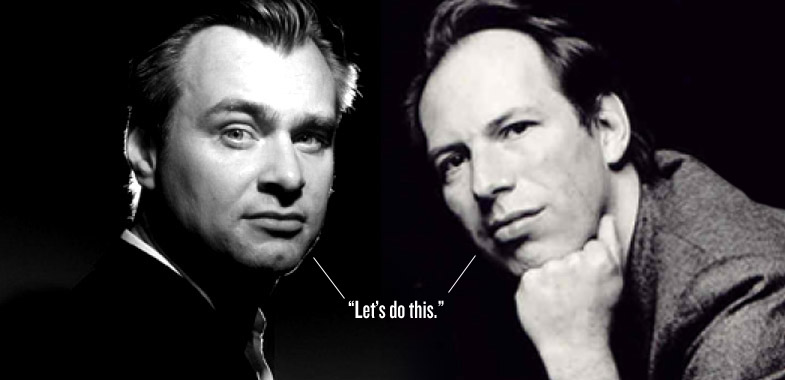 Hans Zimmer Reveals That Christopher Nolan Made Interstellar Because Of His Music
The German film score composer, Hans Zimmer has been amazing in his work all his career. And, it shows in the movies he has worked on. Usually, the directors get the script ready, or even film a portion of it and then ask the composer to make music. This, at times, restricts the music composer to experiment with the music. At times, they also have to alter the music according to the script. However, it was completely different for the movie Interstellar.
Hans Zimmer revealed to Cinemablend in an interview that director Christopher Nolan first listened to his music and then started working on the movie Interstellar. Hans said:
"It goes back to Chris Nolan and Interstellar. Chris asked me to write this piece of music before he'd even written the script. So I play it to him without looking at him. You can see the couch behind me, he was sitting on the couch. So I was not facing him, and I got to the end of it and I said, 'So what do you think?' And he's just leaning back and goes, 'Hmm, suppose I better make the movie.' And I'm going, 'What is the movie?' Because he never told me what it was going to be about."
Originally, the movie Interstellar wasn't Christopher Nolan's idea. It was breeding since the mid-2000s. Before Nolan, Steven Spielberg was in the line to direct this sci-fi movie. However, due to circumstances, the project fell into Nolan's hands. But he wasn't up for it until he heard Hans Zimmer's music. So, Interstellar fans, come forward and thank Zimmer for his exceptional musical creativity that led a director like Nolan to direct a movie he didn't want to work on initially.