Jenna Ortega's Wednesday instantly became a massive hit the moment it first premiered on Netflix. Her acting has been commended throughout the show and her dance sequence has become an iconic masterpiece. Although, while some fans might deem it to be a perfect show, others have pointed out issues that might make it fall short immensely.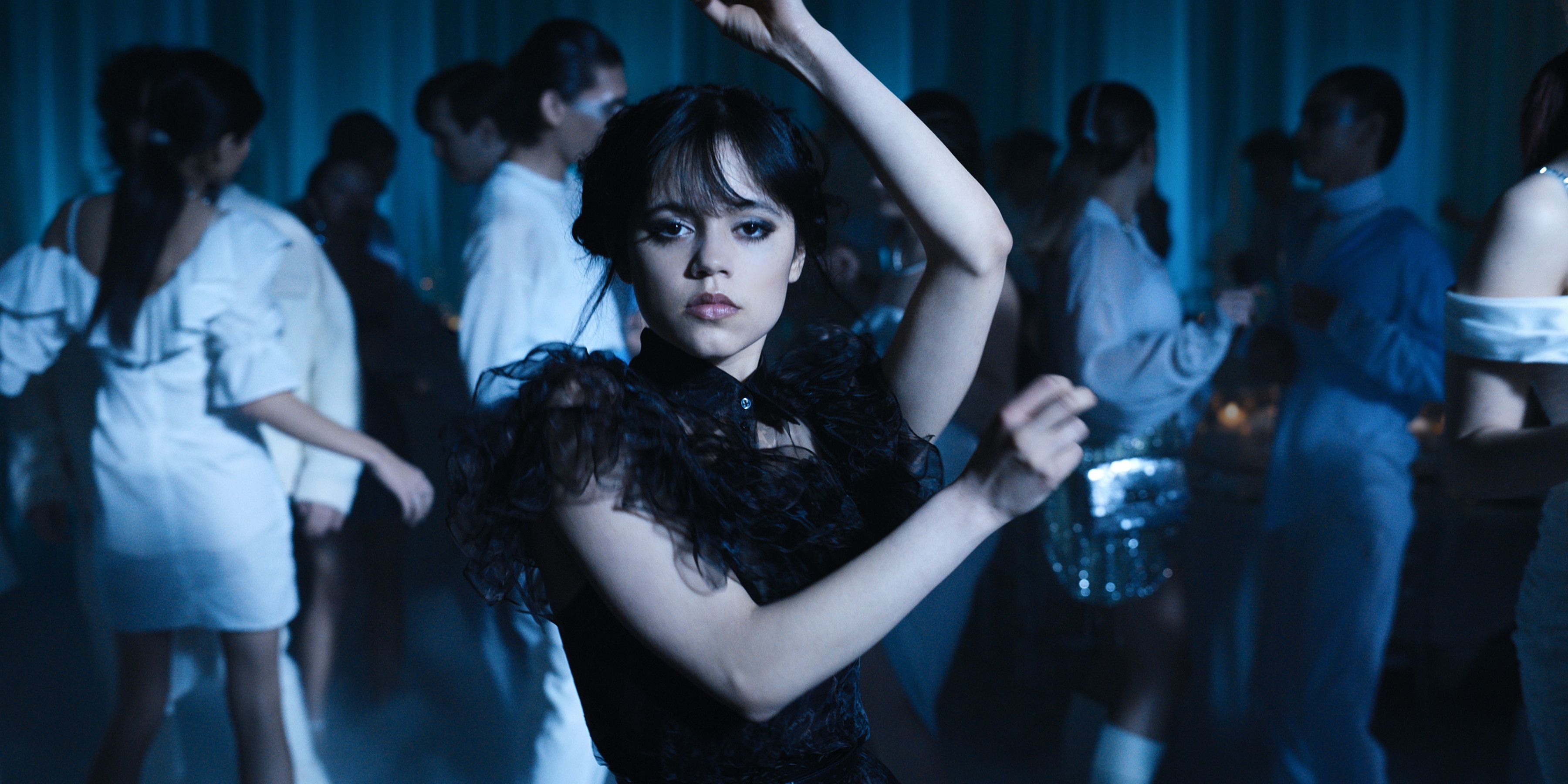 Critics have gone out to elaborate on how even though the show is popular and has gained a lot of praise, it is still lacking. At first, it was about it being racist, claiming that people of color had only been shown as bullies and in negative roles rather than positive. Another claim now shows the series to be rather brutal even toward its lead actress.
Also Read: 'Why do you keep embarrassing yourself?': Fans Troll Brie Larson After She Got Fooled By Fake Tweet Claiming Wednesday Star Jenna Ortega's Favorite Hero is Captain Marvel
Jenna Ortega Had To Work Through COVID For Wednesday
In a recent interview, Jenna Ortega revealed that she had to work through COVID. In fact, she shot her iconic dance sequence while battling it. While the actress had been rather proud of being able to do the scene and choreograph it as well, she was doing it while struggling through headaches and body aches constantly.
"Yeah, I woke up and – it's weird, I never get sick and when I do it's not very bad – I had the body aches. I felt like I'd been hit by a car and that a little goblin had been let loose in my throat and was scratching the walls of my esophagus. They were giving me medicine between takes because we were waiting on the positive result."
This created further backlash for the show as it had already been fighting away the racism claims. Now, however, Tim Burton's show has been trying to move away from claims of it not following standard COVID protocols; even so, stating that Ortega had been asked not to come on set the moment her positive results came out.
Also Read: "They're not paying any attention, are they?": Wednesday Star Jenna Ortega Accidentally Became McDonald's Girl For a Straight Year After Being Cast For the Same Commercial By Different Directors
Jenna Ortega's Wednesday Addams Is Much Different Than What Fans Are Used To
Wednesday Addams has been a significant character ever since the Addams family first got introduced. Her character has appeared in multiple different shows and movies, all evolving the character according to the current era that the project was set in. Jenna Ortega's interpretation of Wednesday has gained so much recognition that it shocked the actress herself.
Not only does her version of the character have more friends and development, but she also has a love interest. Ortega even stated how she related to Addams on multiple levels. She took inspiration from goth women and observed the way they acted to look more natural in her role.
Wednesday is streaming on Netflix.
Also Read: "If anyone ever plays that in my house, they're instantly kicked out": Wednesday Star Jenna Ortega Reveals One Song That Gets On Her Nerves After Claiming She Used to Perform Autopsies on Animals For Fun
Source: Pop Crave