NEW IN: The untitled Indiana Jones film or Indiana Jones 5 as we all are calling it still has time to release. But the movie has been teasing its fans with set photos that are firing up theories. One such theory popular amongst fans is the time travel theory. Through whatever information has been provided about the film as of now, fans are speculating that this film might show time traveling. Why? That's because this franchise is known to be having such interesting elements in its movies. Coming back to Indiana Jones 5, check out what the photos reveal about the upcoming movie: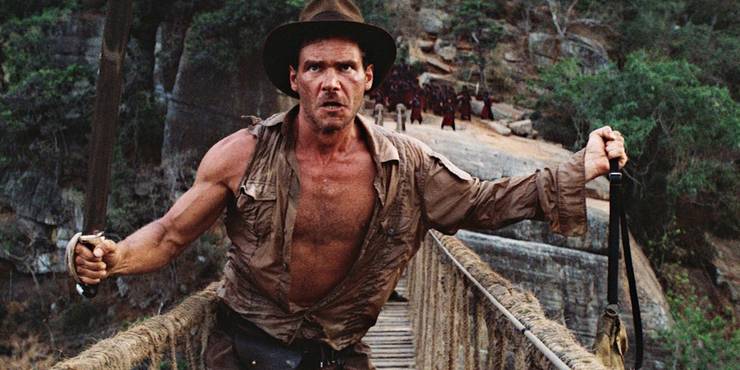 Indiana Jones 5: New Set Photos Support The Theory Of Time Travel
Recently, The Daily Mail published photos that sort of support the fan theory of time travel. The photos reveal actors dressed as Roman gladiators. In one photo, they can be seen carrying swords, shields, and spears near a rowboat. In another photo, they are seen in the rowboat heading to a nearby river. Then there's another photo that shows soldiers are behind the barricade almost in action!
The director James Mangold reveals that the movie is taking place in the 1960s. Previously, many videos came out showing that the movie will see the return of Nazis in some form or the other. However, we all know by the 1960s Nazis had surrendered. So, yes. All these pointers do hint at some amount of time traveling being used in the film! Not much is known about the film yet as they've kept things under strict secrecy.
Every Indiana Jones movie has a fantastical element to it if you notice. Looks like this movie's fantastical element is going to be time travel. Moreover, photos that were published back in June suggested that this movie will see a de-aged version of Harrison Ford. This, plus Nazis and Roman gladiators coming together in this film, surely points to the concrete possibility of time traveling. What is the truth, we do not know yet. But soon new details might be out. Till then, stay tuned!
Source: Screenrant