Christopher McQuarrie has been making films that have been box-office successes much like James Gunn's movies. The efforts both of them put into their movies are highly visible and the love that they express through them unconditionally reaches the fans. When fans asked about a collaboration between the two, The Mummy director had certain conditions for this to work out.
Fans want to see the director take up the new Superman movie that would focus on a younger version of the character. The possibility seems far from impossible as the condition that McQuarrie kept in front of the audience was not an unachievable task and this collaboration could be something the fans did not know they needed until it would happen.
Also Read: Mission: Impossible – Dead Reckoning Part 1 – Tom Cruise Completes Over 500 Skydives, 13,000 Motocross Jumps To Prepare For 'Most
Christopher McQuarrie Is Open To Working With James Gunn
Even though at the moment James Gunn is facing a lot of hate, there is no question that he is a remarkable director who has given fans some exceptional movies such as the Guardians of the Galaxy franchise. Christopher McQuarrie is not hesitant when asked about working with the director, however, his condition in order to do so might only make the fans happier.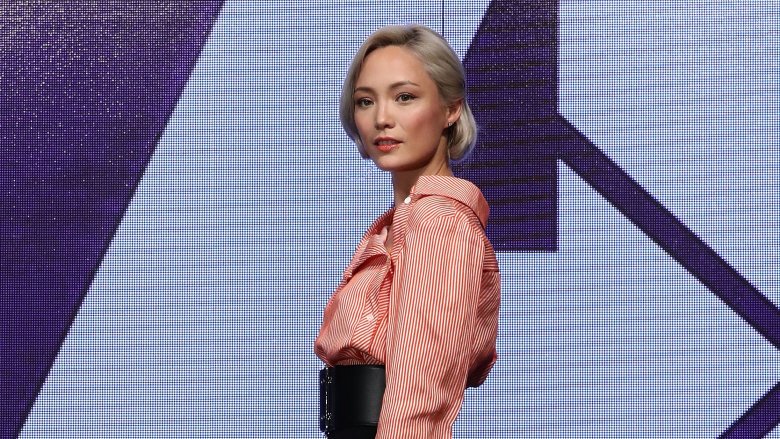 McQuarrie wants to see Pom Klementieff be a part of the Superman movie and only then he would be willing to direct it. He stated that if the movie cannot utilize her full potential as an actress, then the collaboration would not be done. This is not an impossible task to go through as Klementieff is an amazing actress who has previously worked with Gunn and McQuarrie both in Guardians of the Galaxy and Mission: Impossible – Dead Reckoning Part 1. Her talent has been appreciated by fans and directors alike and it leaves no doubt that having her in the Superman movie would only be a plus point for the DC Universe.
Also Read: Is Green Lantern Coming to Justice League? James Gunn Reportedly Cancels John Stewart's Green Lantern Series For a 'Bigger' Lantern Project
What Role Could Pom Klementieff Play In Christopher McQuarrie And James Gunn's Version Of Superman
The numerous opportunities that would present Pom Klementieff were she to be a part of the upcoming Superman movie could range from a hero to a villain and even a side character perhaps. The goal would be to utilize the actress's full potential and for that, DC Comics offers an array of characters that she could play.

First off the bat would be Lois Lane, one of the greatest reporters in the comics, the love interest, and partner of Clark Kent, aka Superman himself. She could also play Kara Zor-El or Superman's sister and Supergirl; allowing her to fully take up the mantel of a hero with massive powers. Other opportunities that could be presented to her could include Silver Banshee and Faora.
Also Read: 'Please be Lady Shiva or Punchline': Fans Can't Keep Calm as James Gunn Hints Guardians of the Galaxy Star Pom Klementieff is Coming to DCU
Source: Twitter