Many celebrities use method acting and get too much into the character's skin. While this proves fruitful for the film, but it can lead to actors taking the extra mile. One such example is Jennifer Lawrence, who revealed during a Q&A screening of "Don't Look Up" to Yahoo! Entertainment, that she got high during a scene opposite Meryl Streep. This movie marks the end of Lawrence's short break from the silver screen. Her last on-screen appearance was in 2019's X-Men: Dark Phoenix. I  2015 and 2016, Lawrence went on to become the highest-paid actress. So, Jennifer giving her best and getting deep into the character after her break makes sense since she could be excited to get back to the big screen! Check it out:
Jennifer Lawrence Got High During "Don't Look Up" Scene Opposite Meryl Streep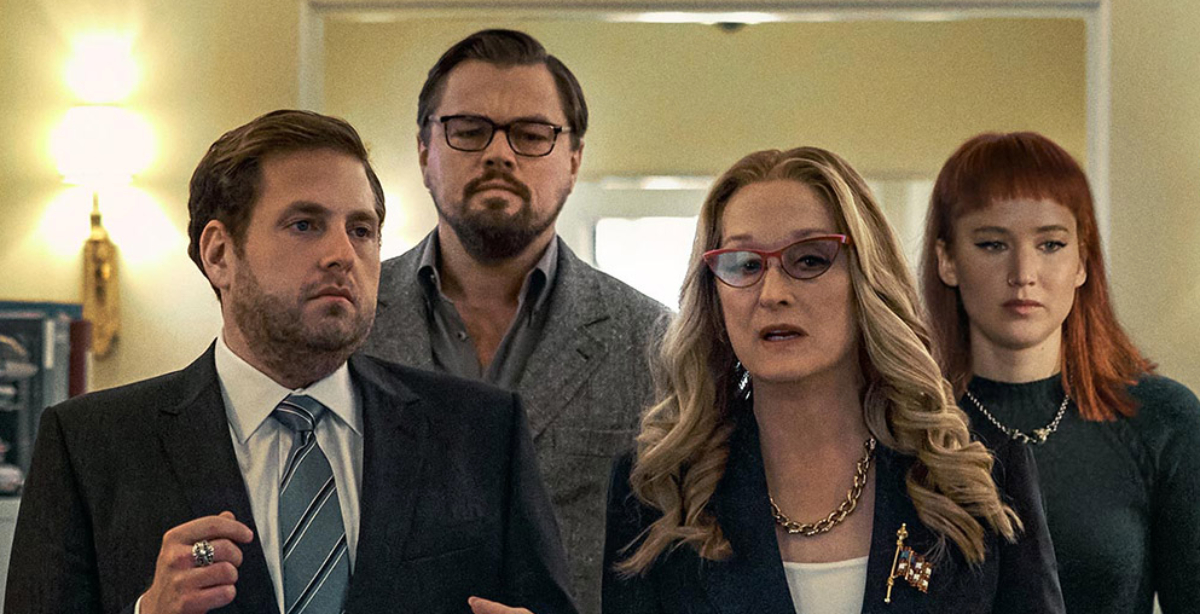 Adam McKay's upcoming film "Don't Look Up" stars Jennifer Lawrence, Leonardo DiCaprio, Meryl Streep, Jonah Hill, Kate Blanchett, Timothée Chalamet, and Ariana Grande along with others. In the film, Jennifer Lawrence plays the role of Dr. Kate Dibiasky, a weed-loving astronomer. She discovers that a deadly asteroid is approaching Earth and will soon hit it. So she desperately tries to warn the world about it with her fellow astronomer Dr. Randall Mindy, played by Leonardo DiCaprio. Meryl Streep plays the President in the movie.
Lawrence's character has a habit of using marijuana to calm herself in situations that disturb her peace. To portray this better so that it looks real, Jennifer Lawrence got high in real life. McKay revealed that Jennifer sought permission to do it. Before you all bash her out, Jennifer Lawrence wasn't pregnant when she consumed marijuana for the scene. Jennifer Lawrence thought of doing so because, she said, "Because my character was getting high in the movie."
Adam McKay said, "So Jen was like, 'Are you gonna throw me some improv?' which we always do. And I was like, 'No, you can get high.'" Adam admitted that he thought this was being mean. But then, they did go ahead with the plan.
Jennifer Lawrence revealed that since she was high, she became an easy target for her fellow actors to mess up with. She said, "I was a real target," She added, "Everyone was f****** with me… I guess because I was high. Easy to f*** with."
The scene now has a funny story to it, so we hope it came out well. In no time we'll get to watch the movie in the theatres and shortly after on Netflix!
Don't Look Up will release on 10th December 2021.