Gamescom 2021 began with a bang
The first day of Gamescom 2021 began with a bang. There was a brand new Saints Row, a confirmation of the release date for Halo Infinite, and even a Jumanji game based on the original film. However, Marvel's Midnight Suns, a tactical game from XCOM developers Firaxis and publisher 2K Games, was one of the most surprising announcements.
The game appears to be tapping into the supernatural side of the Marvel Universe. Also, bursting into the Gamescom Opening Night Live ceremony with an appropriately dynamic cinematic trailer. But, from the looks of it, it's the original comic book continuity it's adapting, rather than the MCU.
Marvel's Midnight Suns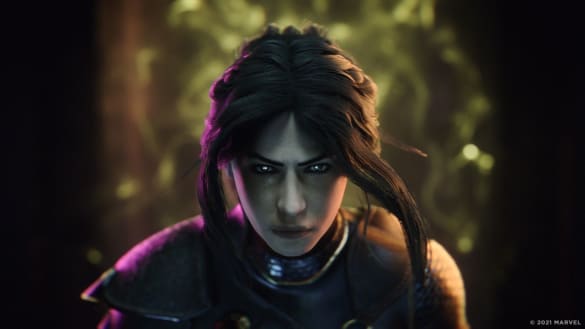 2K Leaks of Marvel's games were supposed to reveal Marvel's future, including the "XCOM' with Marvel heroes,' shortly before E3. However, this leak was only partially accurate. In fact, it is a completely different kind of game than 'XCOM' creators. In "Marvel's Midnight Suns," a team of superheroes are against the demon mother is led by a player called the Hunters.
"Midnight Suns" rather than "Midnight Sons" is the name of the game. The game's title appears to be based on Marvel's 1990s "Rise of the Midnight Sons" arc. They banded together to defeat Lilith, Mother of Demons. The majority of the game, however, is a brand-new adventure with new characters and plotlines.
When will it release?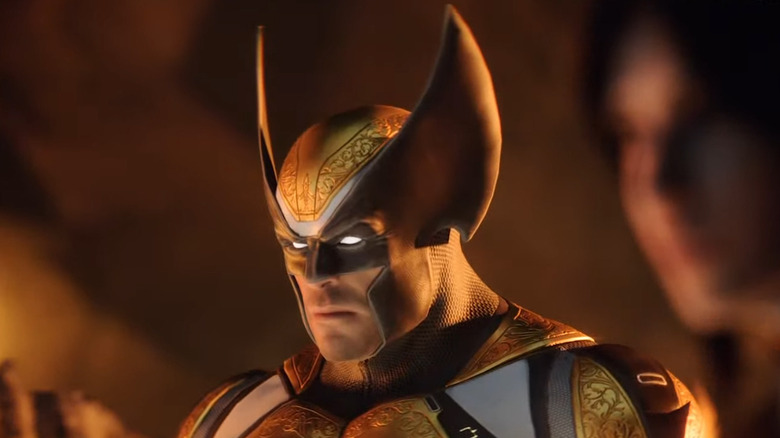 2K also confirms that the Midnight Suns will be released in March 2022. 2K just didn't share a particular date, but hopefully, we'll learn more soon. The game will be released via the Steam and Epic Game Shop at PlayStage 4, PlayStation 5, Xbox One, Xbox Series X|S, Nintendo Switch, and PC.
After finishing "XCOM 2," Marvel reportedly approached Firaxis about developing "Midnight Suns." So it's been in the works for a long time. Lead game designer Jake Solomon told Polygon that the team had to scrap many of its early ideas. They realized that the new game had to be different from "XCOM" if it was going to accommodate so many heroes and play styles.
Midnight Suns Trailer
With a flashy cinematic trailer, "Marvel's Midnight Suns" sets the tone for its story. According to the trailer, humanity's greatest evil, Lilith, was once defeated by the world's heroes. However, the Mother of Demons has resurrected, and superheroes require your assistance to save humanity.
In only the first few seconds of the trailer, many familiar faces like Iron Man, Captain America, and Captain Marvel emerge. Magical characters such as Nico Minoru and Doctor Strange resurrect the protagonist from a decorated coffin. This newly awakened hero steps up to help kill his demon's mother with a group of heroes. Thus, it combines crossover appeal, magic, and monsters in a single package.
The Gameplay
This gameplay revelation is due on September 1, 2021, for Marvel's Midnight Suns. Although the game has not been played yet, it was described as RPG tactics. However, in an interview with Polygon, Creative Director Jake Solomon was hesitant to compare to XCOM directly.
Three heroes are led at once in turnaround fighting by the Hunter. "Midnight Suns" also differs from "XCOM" in that it makes use of "social links." As they form friendships, players unlock new skills for their teammates. In addition, the Abbey, a sort of secret base, provides the player with a free-roaming area where they can interact with other superheroes in between missions.
The permadeath feature from "XCOM" will not be carried over to "Midnight Suns." Permadeath, Solomon explained, makes more sense in "XCOM," where average soldiers are pitted against a superior foe.
On September 1, 2021, at 11:30 a.m. PST, interested players can watch a showcase on the game's official website to get a first look at the gameplay in "Marvel's Midnight Suns." Marvel's Midnight Suns will tell a supernatural story that connects the entire Marvel Universe.
Source: Polygon
Also Watch: