Iron Man is easily one of the most innovative and strongest superheroes in Marvel. Enjoying his success in the comic book pages and the big screen as well, Iron Man definitely upped his technology every now and then. The writers have certainly managed to surprise us with their new additions which they do often. The Iron Man suit is not to be taken lightly. Today, we will talk about some of the best secret weapons in the Iron Man suit. Check it out!
Lasers
While they may not seem lethal, they pretty much are because they can easily cut through almost anything. The chemical reaction provoking these lasers is unknown but it has been established that they can be used as a pretty reckoning force. Mark VI Iron Man demonstrated the use of these layers to cut through almost any metal. However, they are single-use beams.
Repulsors
Iron Man has a knack for close combat and these repulsors can cause some significant damage to his enemies. On many occasions, Iron Man has used the force of these repulsors to channel a punch, mostly knocking out his enemies. However, they have a dual purpose as they assist in his flight as well. In the movies, the repulsors are charged by the arc reactor, meaning the stronger the reactor, the deadlier these repulsors will be.
Unibeam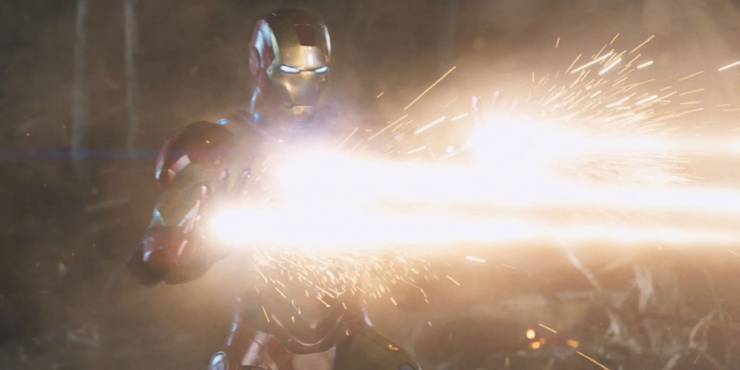 While all this might seem cool, the unibeam is somewhat of a deal-breaker. Once again using his arc reactor, Tony can convert the unibeam into such a deadly weapon that he can roast almost anything in his path. The biggest disadvantage of this weapon is that it drains the power of suits too quickly.
Pulse Bolt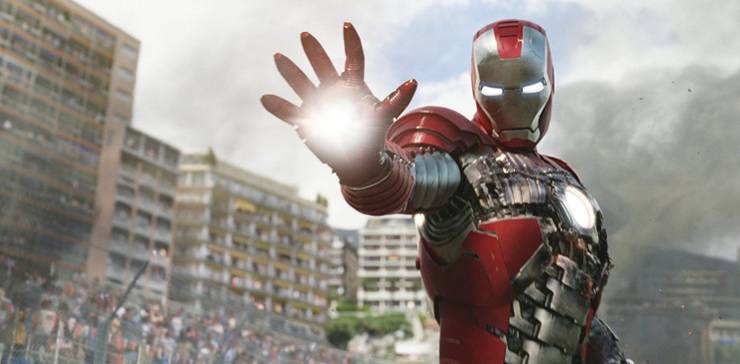 While it seems similar to a repulsor, it's a tad bit more powerful than them. Pule Bolts can be used as an effective weapon to attack and defend as well. They are an incredibly strong discharge of plasma energy that builds up power as it travels. But it's a dangerous weapon as they can implode if overloaded or travel too far from their energy source. However, if used right, pretty effective.
Pulse Barrage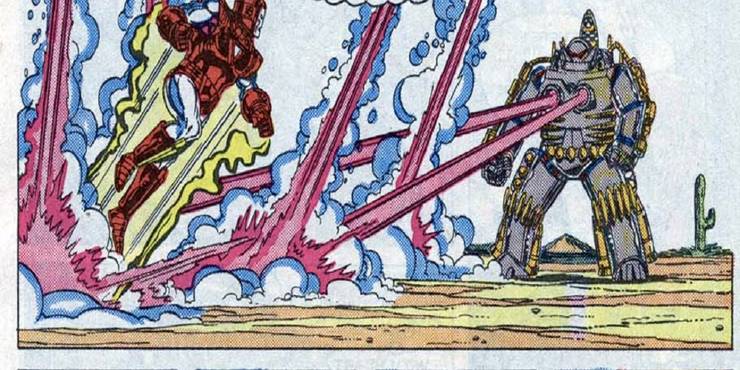 It's an interesting addition to his weaponry as it helps him in long-range engagements. This weapon can be used well and often because it requires less energy and can prove lethal as well. While the normal Pulse Barrage sounds interesting, wait until you hear about the second level. The Red Pulse Barrage can legit penetrate through enemies and knock out anybody behind them like the domino effect.
Hyper-Velocity Impact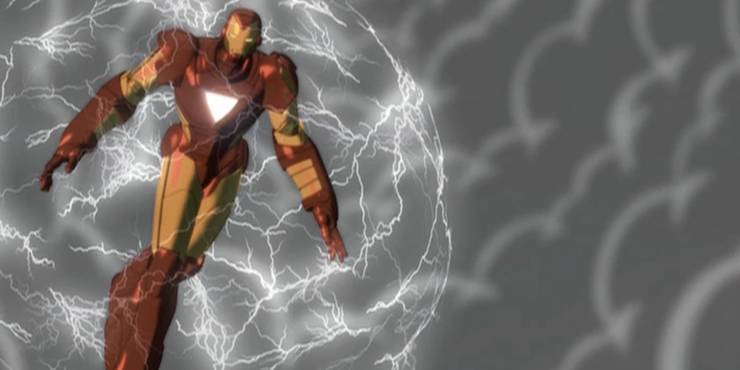 What can Iron Man possibly do when he's going against somebody like Spider-Man who can dodge almost everything that comes his way, right? This is where the Hyper-Velocity Impact kicks in. It's a built-in software program that allows Iron Man to quickly react to a threat. It increases his thinking-ability and even forms an electrical bubble around him which gives extra points for defence.
Omnibeam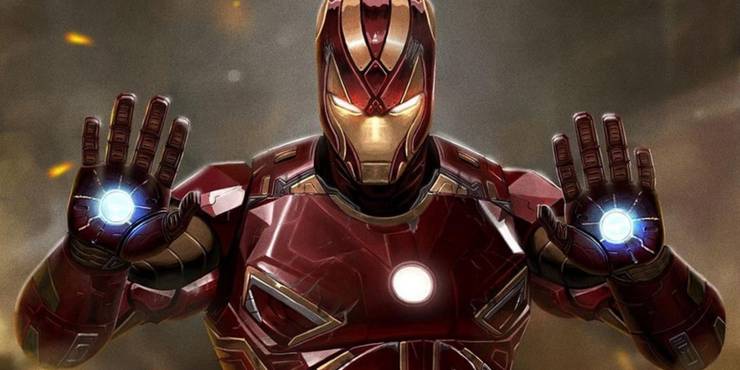 The suit has many beams, like Pentabeam, Tribeam, Unibeam, and whatnot, but Omnibeam is where it all ends. The Omnibeam can generate light heated up to 25,232 degrees Fahrenheit (14,000 Celsius). Well, it's hotter than the chromosphere of the sun and can leave his enemies permanently blind. Moreover, it can emit an ultrasonic attack so intense that it can stun an enemy like the Hulk too!