DC Comics gave us an entire evil Bat-Verse with the Dark Multiverse. What they started with dark Nights: metal, they expanded upon with Dark Nights: Death Metal. There were so many new Batman Variants. These Batman variants though, top the list.
Mindhunter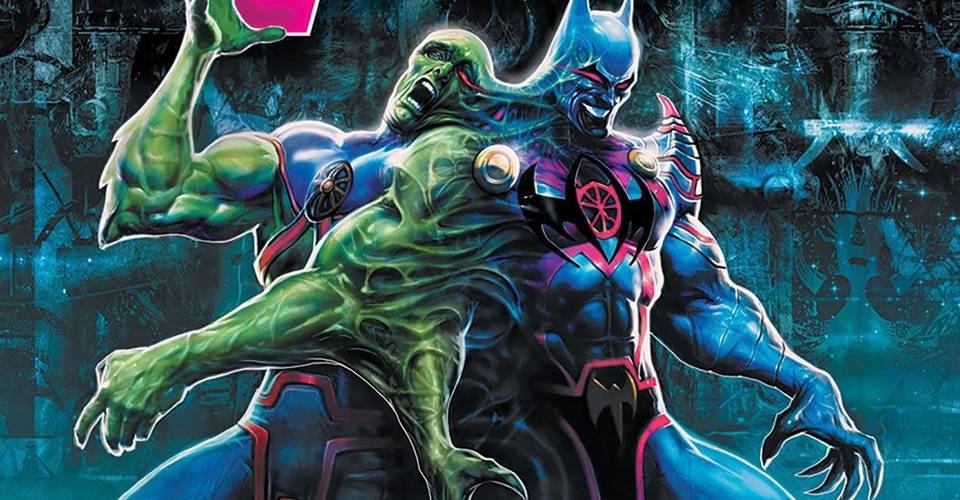 The Martian Manhunter is one of the most powerful telepaths in the DC Universe. Mindhunter is a combination of Martian Manhunter and Batman. So he has all of Batman's skills as well as Martian Manhunter's psychic abilities. The Mindhunter did battle the real Martian Manhunter in Dark Nights: Death Metal Trinity Crisis. Fans are hoping to see more of this guy in the future. Mindhunter is one fellow who we could get behind.
Darkfather
Darkseid is DC's God of Evil. No mortal comes close to his power. But in a parallel universe from the Dark Multiverse, there is a very unique Batman Variant. of all the Batman Variants in the list, this one was the only being capable of defeating his world's Darkseid. Then he proceeded to take his powers and build a new Apokolips at the center of the sun. He then kept Superman prisoner there. By making Mister Miracle the guardian of New Apokolips, he forced the master escape artist to build a trap Superman could never escape from.
Robin King
Batman variants are a dime a dozen in the DC Multiverse. But the level of fear and dread Robin King evokes in the hearts of his enemies is formidable. In one universe, Bruce killed his parents and blamed the mugger as the one who killed his parents. Jim Gordon managed to see through the kid and collected enough evidence to show Alfred that Bruce killed Thomas and Martha, not the mugger. Robin King murders both Alfred and Jim Gordon. He then starts to make contingency plans to take down each and every superhero from his world.
B. Rex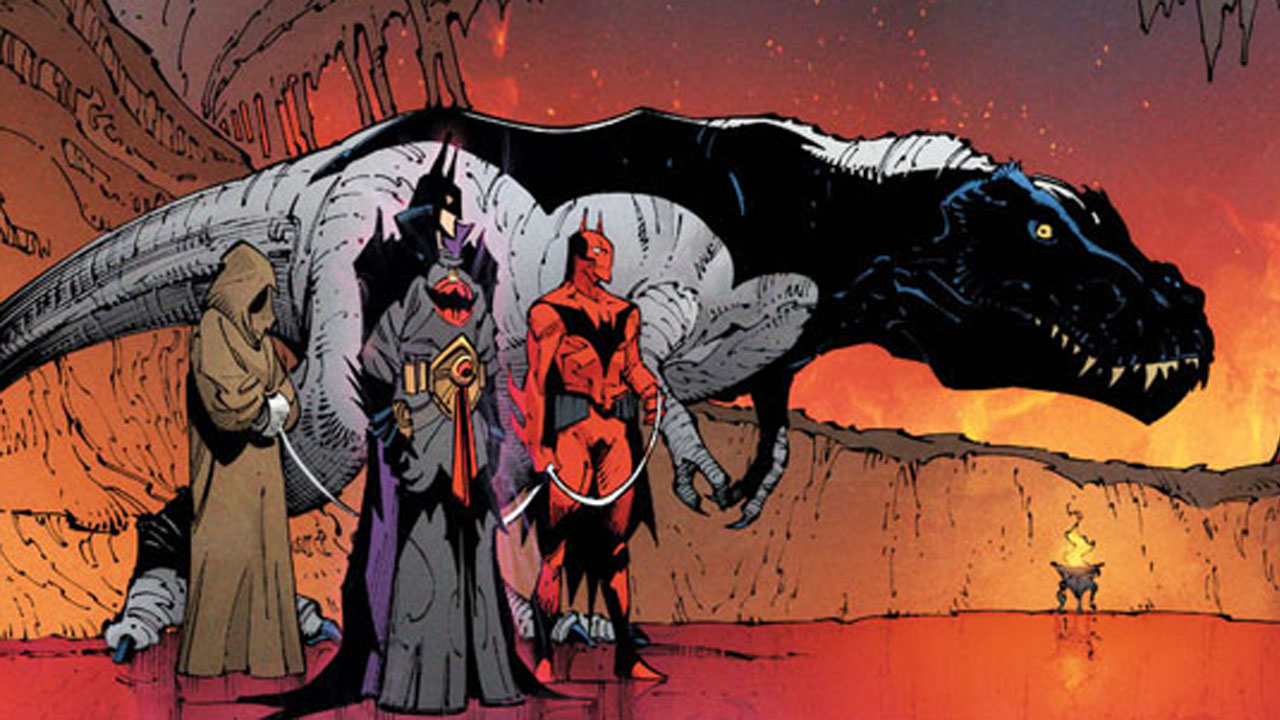 That's right. This Batman is literally a dinosaur. We have always seen a T-Rex in the Bat-Cave and wondered how and why it got there. DC Comics finally gave us something to look forward to with B. Rex. The origin story of B. Rex is bizarrely depressing. In dark Nights: Death Metal #1, it is revealed that Batman uploaded his mind into the T-Rex in the Bat-Cave as a last resort for survival. Now he lives forever as a dinosaur, defending Gotham with his tiny little hands.
Bat-Mage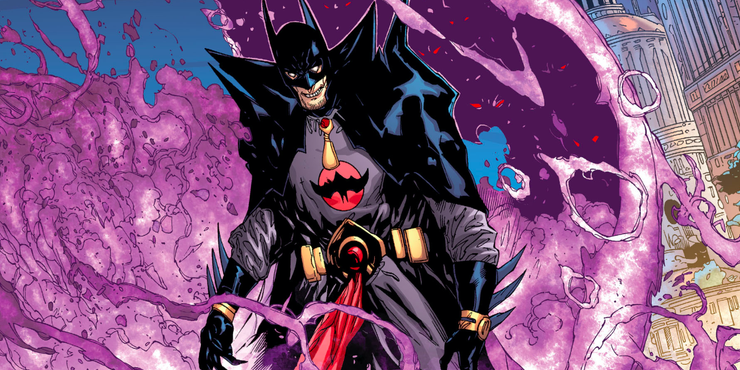 One of the most evil Batman variants, Bat-Mage is extremely ruthless and brutal, in more ways than Batman Who Laughs could ever be. Dark Multiverse Batman Variants tend to have crazy origin stories. Bat-Mage had a pretty straightforward one. He was trained in magic by Zatara, Zatanna's father. Bat-Mage was in charge of keeping Wonder Woman cpative during the Death Metal arc. After she escapes, Bat-Mage travels to Themyscira to eliminate her but ends up getting himself killed in the process.
Ark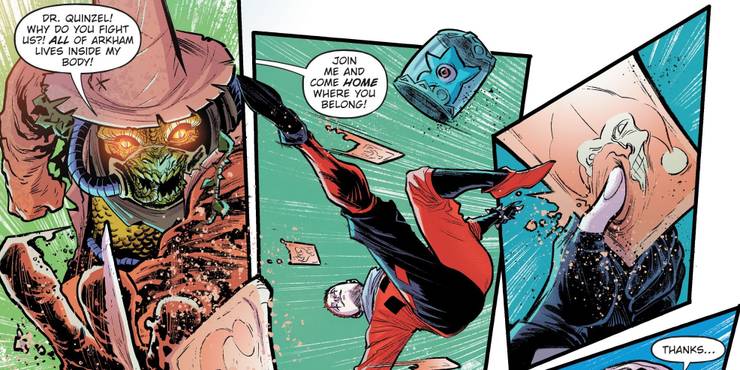 Over the years, batman has fought and taken down some formidable foes. Every Batman villain has some unique abilities and traits. The Joker is brilliantly crazy. Killer Croc has reptilian physiology. Mister Freeze can survive sub-zero temperatures that can harden normal people's blood vessels. What if there was a villain out there who has all the abilities of every Batman villain that was incarcerated in the Arkham Asylum? From Croc's jaws to Clayface's arms, Ark is the whole package. And he is not to be trifled with.
Batmobeast

As crazy as it sounds like, there is a Batman out there who is literally a monster truck!! When people were descending into chaos and Batman had no other option left, he uploaded his mind into a monster truck, digitizing himself into immortality. Now he watches over the whole world as Batmobeast. In Death Metal, Batmobeast was hacked so that the heroes could travel across the United States. Swamp thing later killed him.