The beautiful property on the show that viewers must have crushed upon is one of the eye-catchers in the show. The Rosebud Motel from Schitt's Creek is up for grabs. Yes, you're reading it right. The massive ten-room motel they called home is on sale for C$2M. Some might feel gloomy since the Emmy-grabbing series was made here and went straight into our hearts. But it's true. So, if you have $1.6 million lying around somewhere, go take the deal.
The Rosebud Motel on Schitt's Creek
The real-life motel named The Hockley Motel is located in the picturesque Canadian town, Mono in Ontario. The 6.7-acre property was initially a non-functional motel and was recently used by basketball recruiters in Canada. The motel's current owner, Jesse Tipping, announced his plans to sell the property. The Hockley Motel was the primary filming location for Schitt's Creek for all six seasons.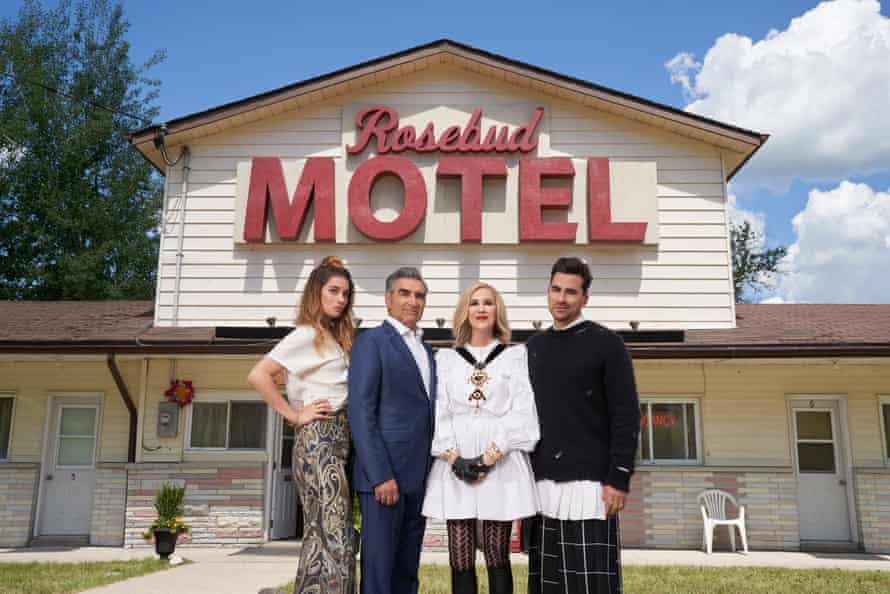 The show's story revolves around the Rose family, who lose their wealth and are bound to live in Schitt's Creek. The property is bought as a joke for Johnny's son. Even though the interior of the motel we saw on-screen was a set design, the real-life furniture is also as beautiful. Fans have visited the place many times, recently, to enjoy the view of the motel usually seen on TV. The new owner should keep expecting such visits from the fans.
Many NBA players have stayed in the 10-room house
.
The motel is located near the Nottawasaga River and has ten rooms and two manager's suites. The current owner, Tipping, bought the house in 2011 and let the basketball recruits stay. Only 50 miles northwest of Toronto, it serves to be a convenient spot. The Location Manager of Schitt's Creek revealed that they looked for a lot of places before they finalized The Hockley Motel. Since it was isolated, it served the purpose of appearing on the show.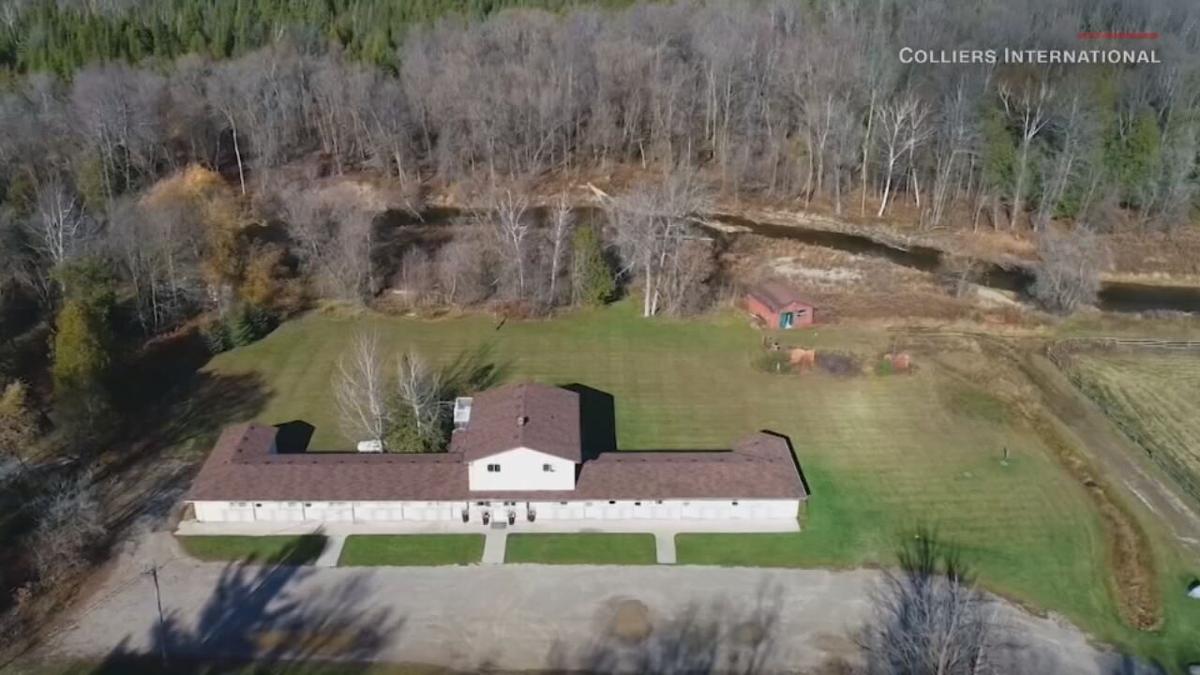 Since the show only showed the exterior parts of The Hockley Motel, the interior of the original rooms is still a surprise. The listings are proudly boasting the motel's association with the series and are sure to attract more buyers because of that. The motel did not only appear in Schitt's Creek. It also appears in the Netflix series, The Umbrella Academy. Along with the ten apartment-style bedrooms, it also has a one-bedroom cottage.
The property, according to the listings, will need to be renovated first by the buyer. They might just need to hire another Johnny Rose for the job. 😉
Let us know your thoughts about the listing. Would you be willing to buy such a great property?
Source: ColliersCanada