Star Trek: Strange New Worlds will be the latest entry into the ever-expanding Star Trek franchise. Here's some reddit fan theories about Star Trek: Strange New Worlds you should be talking about.
Could It Be Just Another 'Discovery' Like Show?
The series is being marketed as a prequel show. It will foretell the events that led to Captain Pike taking charge of the Discovery in Star Trek Discovery. Some execs claimed that other than being the Pike origin tale, Star Trek: Strange New Worlds would essentially be "STD S2 2.0". If that is indeed correct, then Star Trek: Strange New Worlds would just be a show that is similar to the second season of Star Trek Discovery. We are not sure what that entails. But our guess is that it would mean Strange New Worlds will repeat the same mistake from Kurtzman's earlier Discovery seasons.
Higher Budget Means Better Production Value
Reddit user jimmyray101 says:
"the original series was a very cheap show that mainly relied on story, the new generation shows had much higher budgets but there were no real digital cameras or digital technology."
The Original Series was a product of its era. Back then, technology was not as developed and the network had to rely on cheaper parlor tricks to get the job done. Higher budget necessarily does not mean a better show. We would still prefer The Original Series over some seasons of Discovery. Star Trek: Strange New Worlds must use the formula right or risk getting into the same quicksand Discovery got sucked into.
He goes on to say this and we quote:
"I think Strange New Worlds is really going to look spectacular, they failed to do that with Discovery, they were trying to do some weird Game of Thrones/Battlestar Galactica mashup, but I think SNW will look wonderful."
The Classic Star Trek Is Returning With Star Trek: Strange New Worlds
Some other Reddit users are of a different opinion than jimmyray101. Leftliner assumes that the classic episodic format of Star Trek: The Original Series is what makes the franchise so great. Each episode is isolated and does not relate to the other episodes in the season, making for an anthology of sorts. Strange New Worlds, which uses a similar formula, could up the ante by going back to the classic style of Star Trek.
"I think there's a chance SNW will go back to a more classic style, which would be nice."
This could mean the show sets a precedent for other Star Trek shows like Discovery to follow. But the reddit user is also not without his fair share of skepticism.
"but I still worry because Disco and Picard both suffer from bad writing and that's not a matter of style. Plus, they'll continue this trend of revisiting old Star Trek, of worshiping the show's own mythos which is just constraining the franchise so much.
Hardcore Fans Of Star Trek Will Love It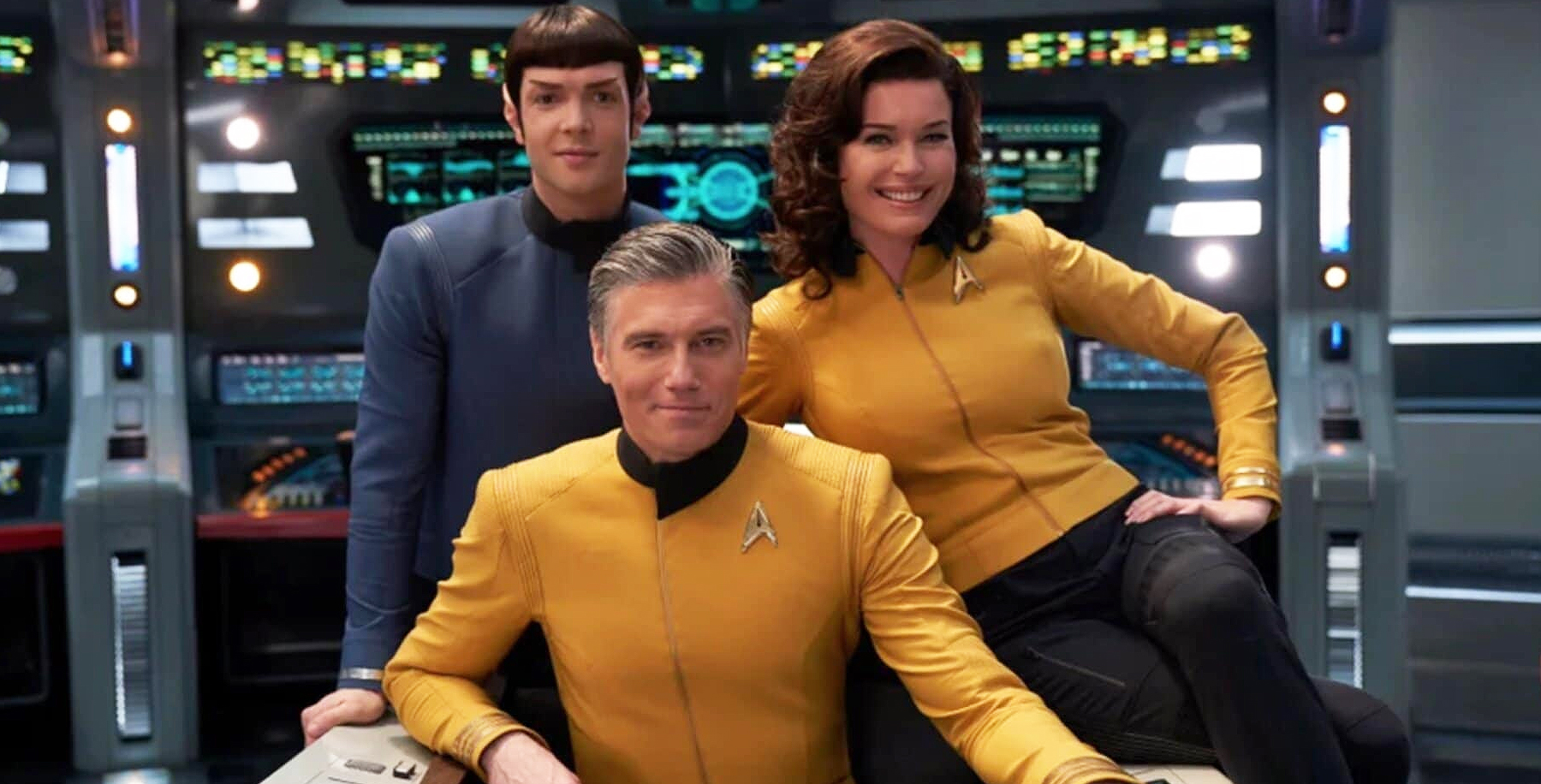 Captain Pike was a big hit in season 2 of star Trek Discovery. There is reason to believe that bringing him back for Strange New Worlds is going to be one hell of a jackpot. Hardcore trekkies, who like shows like Star Trek: TNG and The Original Series, will love Strange New Worlds. Pike is one of many characters returning for the show. For years, Discovery has polarized and divided the Star Trek fan base with some really weird storytelling. With Strange New Worlds, we finally get to see star Trek in all its glory.
What are your predictions for Strange New Worlds? Do you think the show will be a hit or a miss? Sound off in the comments.