Dinosaurs are one of the most intriguing topics in history. What do they look like? How do they sound? Who are they related to in evolution? How did they perish? And finally, could we co-exist with them? These are the pressing questions many dinosaur films aim to ask, yet many of them fail to reach the success of the blockbuster franchise Jurassic Park and its follow-up trilogy Jurassic World. While this respective franchise is a cultural phenomenon, let's dive into some of the best dinosaur films outside of the series.
5. The Land Before Time (1988)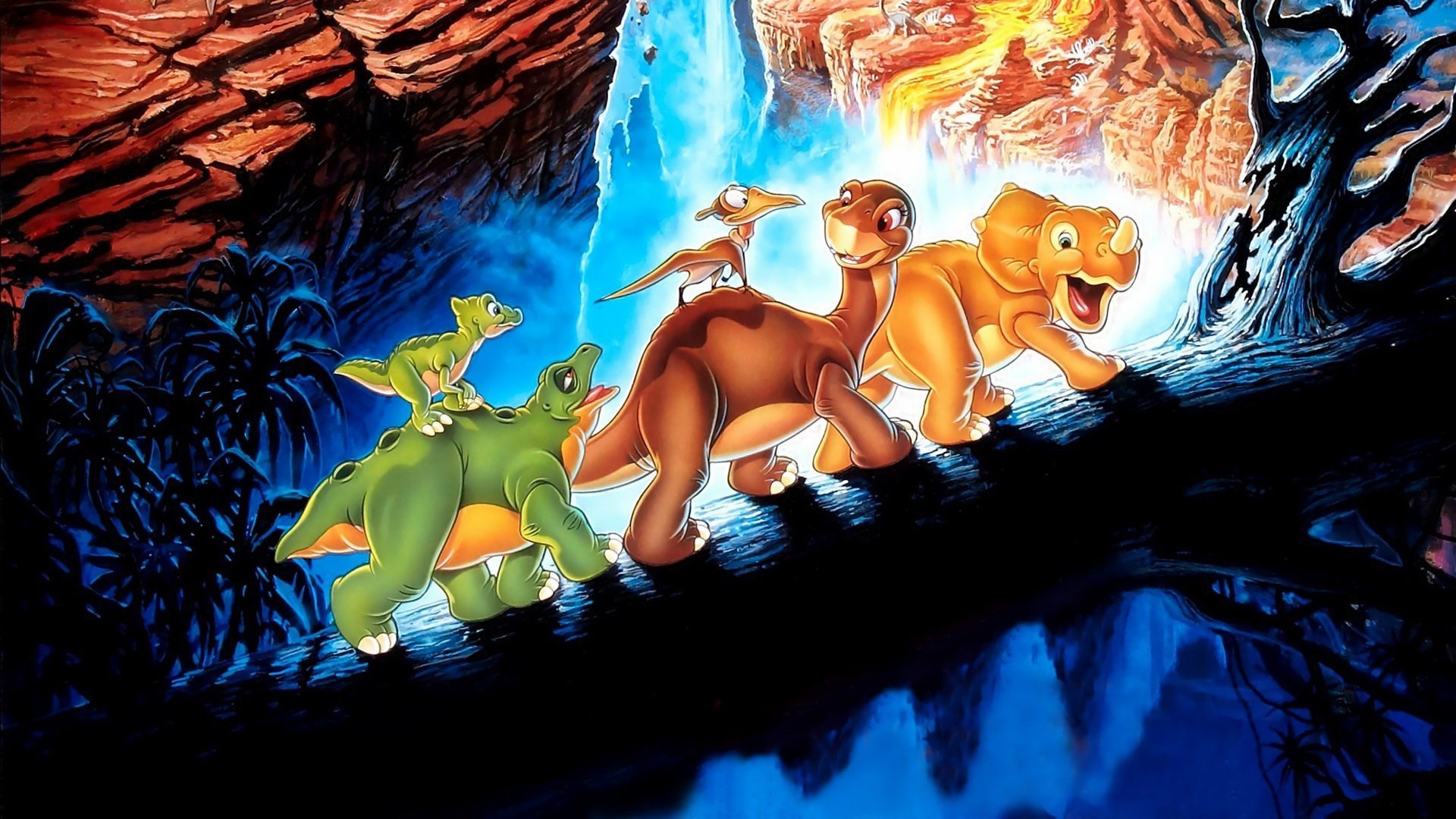 The Land Before Time is a timeless film (pun intended) for adults that grew up in the '80s, '90s, and early 2000s. A film that explores dinosaurs in a more heartfelt way as compassionate creatures yet also grapples with realistic topics from the very beginning. The story is about a young Brachiosaurus who is orphaned after his mother is murdered by a Tyrannosaurus. This cartoon also talks about real-world problems in a children's film such as famine, and homelessness. Our main character Little Foot goes on an adventure searching for the great valley. He finds friendship with a group of other adolescent dinosaurs aiming to reach the same destination. The film is an undisputed classic and is still actively shown to children today. This is the best children's dinosaur film to date and can be found on Disney Plus.
4. King Kong (2005)
King Kong (2005) is a remake of the 1933 classic film. The 2005 film is co-written and directed by Peter Jackson, who has revealed that the 1933 film is one of his biggest influences. Featuring stars such as Adrien Brody, Naomi Watts, Jack Black, and Andy Serkis. The film is essentially a direct remake of the original with more nuance, CGI, and developed cinematography. Kong is a more fleshed-out monster, and the dinosaur fights are on par with those in the Jurassic Park franchise. You could easily place the original King Kong (1933) or Kong: Skull Island (2017) in this spot and I would be satisfied. But this film has the best combination of storytelling, CGI fight sequences, and what we would consider "traditional" dinosaurs.
3. The Land That Time Forgot (1975)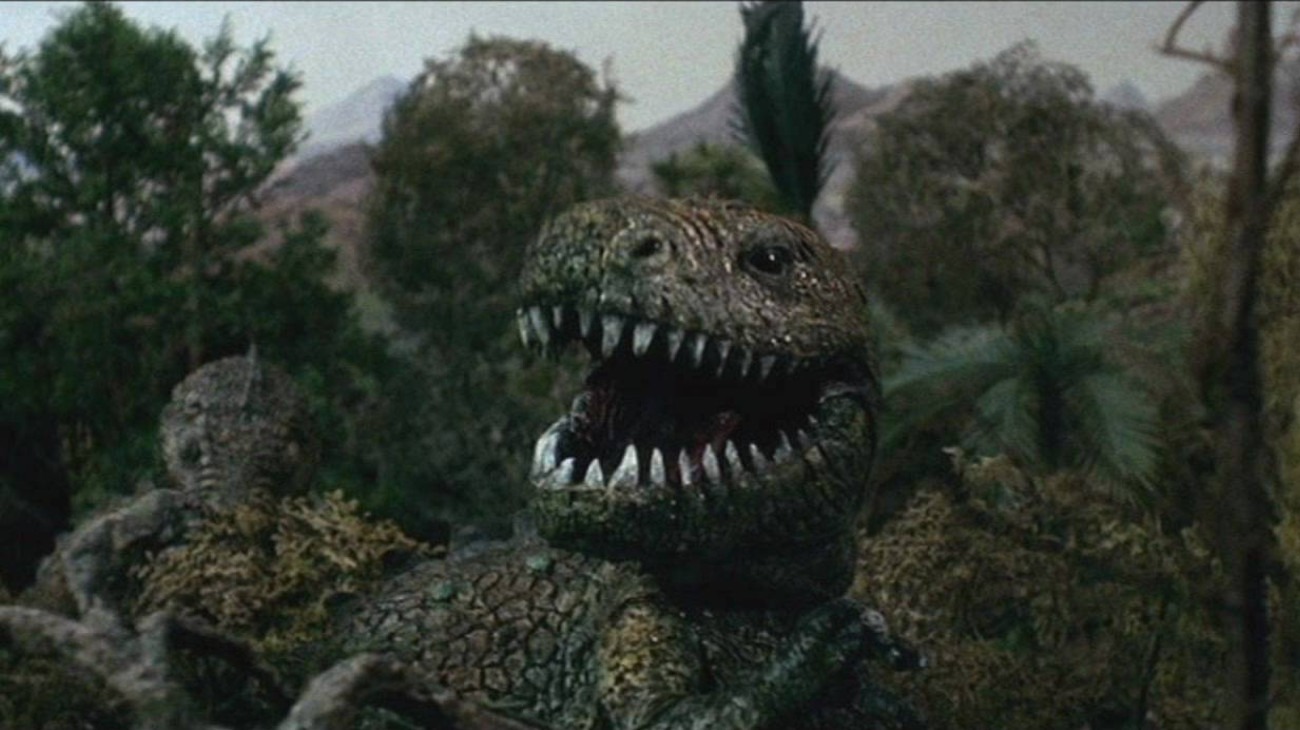 The Land Before Time (1975) is based on a book of the same name by Edgar Rice Burroughs. Directed by Kevin Connor, Doug McClure does a phenomenal job as the leading man in this cult classic film. It follows a group deserted in an uncharted sub-continent in the South Atlantic called Caprona. Here, the survivors encounter dinosaurs coexisting with primitive men. The film is filled with old-school cheesy tropes, and the dinosaurs aren't impressive but the ideas are. The book and film are trailblazers for the film concept "can we coexist with dinosaurs?". This dinosaur film presents the question perfectly and creates a landscape that could easily be re-explored.
2. Journey To The Center Of The Earth (1959)
Journey To The Center Of The Earth (1959) like The Land Before Time is based on a book by the same name. Written by Jules Verne originally, and directed by Henry Levin is the quintessential science fiction/fantasy film. Starring James Mason, Pat Boone, Arlene Dahl, and Peter Ronson. In this film, a passage to the center of the earth is discovered through a volcano. The film isn't as dinosaur centric as former entries, but dinosaurs are one of the catalysts of disrupting the group of scientists' journey. This film has elements of action, science fiction, romance, fantasy, adventure, and even explores Atlantis. For a film from 1959, it has staying power and is still very much watchable today.
1. The Dinosaur Project (2012)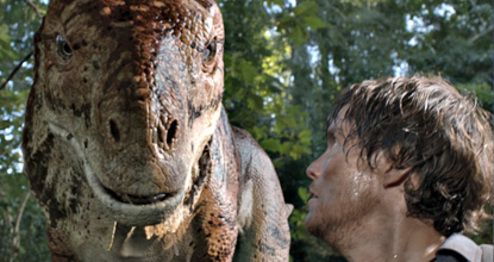 The Dinosaur Project is a film you most likely haven't heard of. A British-found footage-style film set around a father and son cryptozoological duo. Written and directed by Sid Bennett, is a story of researchers and their camera crew traveling to the Congo. On the search for a plesiosaur, or Mokele-mbembe, they find more than a Loch-Ness monster. The crew ends up in a survival situation similar to Jurassic Park and provides a different approach to the dinosaur/horror genre. The found-footage approach is a fresh, unique take that was executed very well. And we all know that Jurassic Park franchise is best when it tries not to outperform its original concept and just gives us great dinosaur sequences.
Follow us for more entertainment coverage on Facebook, Twitter, Instagram, and YouTube.