DC has a bunch of characters and they're all pretty powerful. But one character who has had one too many moments to shine is the Flash. He is put next to the likes of Superman, Wonder Woman, Aquaman, and such, because of his abilities. While many people only know that he can run fast, that's not it. The Flash has a lot of unique abilities and today we'll rank some of them. Check it out!
1. Altering Time
Every comic establishes that messing with time is the biggest mistake a character can make. However, Barry Allen has altered the time on many occasions regardless of how dooming it can be. Be it dangerous, it is still a pretty powerful ability that gives him an edge over his peers and enemies.
2. The Flash Is Faster Than Superman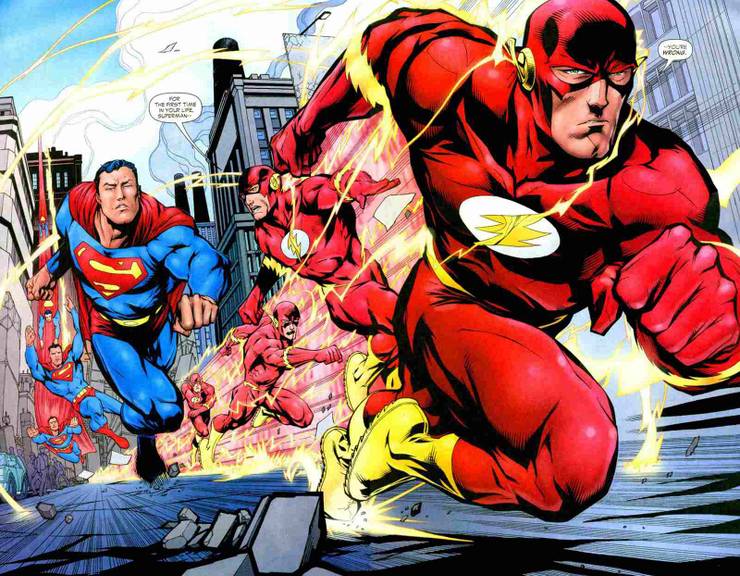 Superman is a top-tier DC character and nobody really wants to cross paths with him. But not only did Barry Allen go up against him, he even emerged victoriously. Barry Allen has left Superman in the dust and The Flash: Rebirth by Geoff Johns has established him as the Fastest Man Alive. Beating Superman is one of Barry's biggest feats and he can boast about it. While speed is his biggest strength, the Flash only keeps getting better and faster.
3. Quantum Tunneling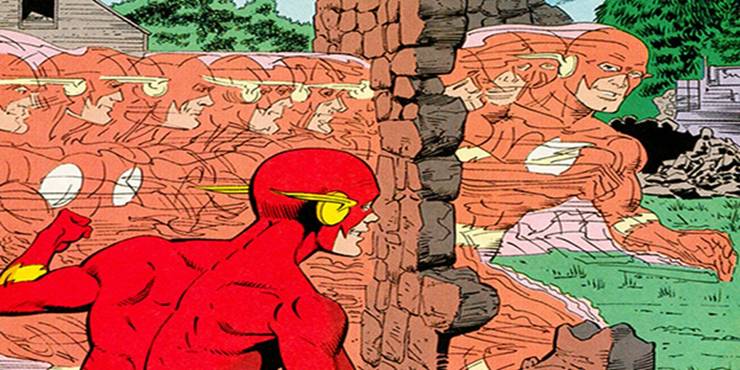 Some people might know this technique as phasing. The user basically vibrates at such a high speed that they can pass through objects. But The Flash, while he possesses this ability, he can also pass on this ability to any object that he touches. However, every version of the Flash doesn't have this ability. Also, if the object is bigger, it drains Barry more easily.
4. Inter-Dimensional Travel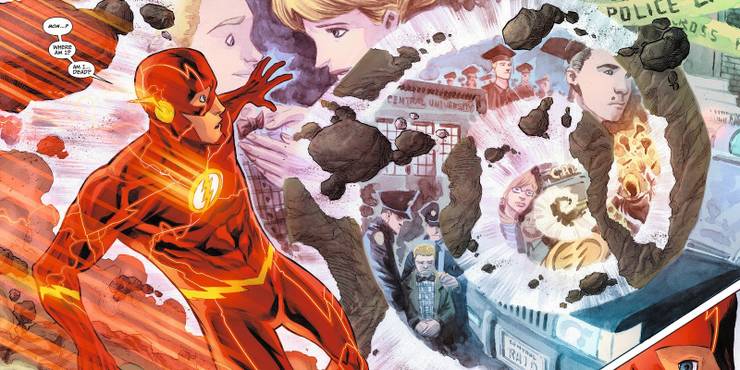 Considering that Barry Allen can vibrate his body at the molecular level, it helps him transfer between dimensions. Similar to the Cosmic Treadmill, Barry can shift to other dimensions with the intensity and speed that he can produce. This is an ability that many of the DC characters do not possess and he can do it with much ease.
5. The Flash Has Rapid Healing
Related: Biggest Differences Between The Flash In Comics And Films
This is something that the fans even got to see in Zack Snyder's Justice League when Barry healed himself rapidly to run faster than the speed of light. The increase in his speed and metabolism gives him the ability to heal rapidly and get back to his usual form. Even though there are other characters who can heal more quickly than Barry, his speed is still far greater than an average person.