The Kardashians are like the unrivaled kings and queens of the reality TV industry. Keeping Up With The Kardashians, whether you like it or not, was one of the most-watched TV show on the planet. With time, as their popularity grew, people got to know Hollywood's First Family even better. the more fans knew, the more they abhorred the Kardashians. There were many red flags throughout the show that made them insufferable.
Kourtney Kardashian Leaves The 'Toxic' Show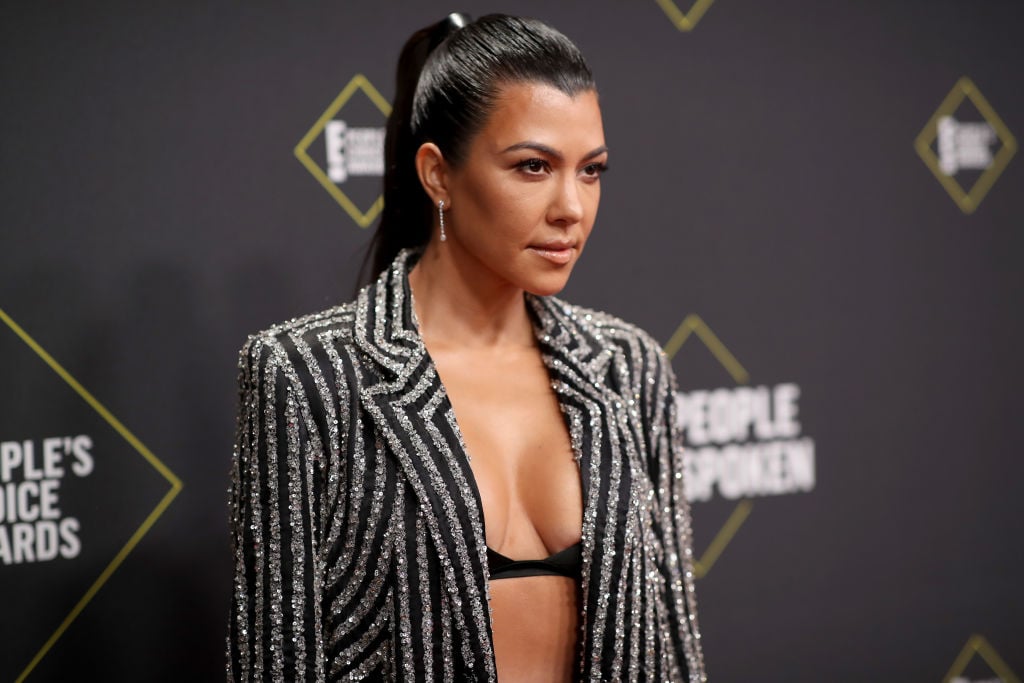 In July 2020, Kourtney Kardashian, one of the most popular faces of the show, called it quits. She believed her time and energy were better used when directed at her three beautiful children. She also wanted to grow her lifestyle platform – Poosh. In an interview with Vogue Arabia, she ways and we quote:
"I have been filming the show non-stop for 14 years, 19 seasons and six spin-off seasons. I was feeling unfulfilled and it became a toxic environment for me to continue to have it occupy as much of my life as it was."
When one of the faces of the show itself calls the Kardashians toxic, you know something is wrong.
The Kim Kardashian-Kanye West Drama No One Asked For
Kanye West appeared in the show only a couple of times. But the marriage drama took the entire Hollywood by storm. Kanye West and Kim Kardashian filed for divorce. There were cheating allegations. Then there were relentless online tweets and Instagram posts where both Kanye and Kim tried to soothe their fans and stop them from hitting back at their ex-spouses. Kanye wrote a long apology letter while Kim Kardashian highlighted Kanye's mental health issues. What we wanted was the two to keep it private and not turn social media into their virtual post-divorce playground.
Kanye Wants To Be President
It is bad enough that people are legit considering Dwayne Johnson as a good candidate for the Presidentship. But how many times have you seen a reality TV star announce his wishes to join the Presidential race? Trump was a reality TV star before  he assumed the office, not during. In 2015, Kanye West announced at the VMA awards that he is eyeing the chair at the White House Oval Office. He actually held a press conference event where he spoke about abortion and wore a bullet-proof vest, all in the name of his candidature. The federal Election Commission reports he spent a little north of 6.7 Million dollars on his campaign.
The Scott Disick Reality Show No One Asked For
The guy has a penchant for the finer things in life. Netflix shows like Selling Susnet were a huge hit back then. So Scott decided to launch his own home makeover reality show. Disick does not have the showmanship skills neither does he know how to fake-act like the Kardashians do on camera. He did it anyway, Flip It Like Disick premiered in August 2019 to about 500,000 viewers with Kris Jenner as executive producer.
"The truth is that there's so many people on the "Keeping Up" show, and there's so much going on, that there's really not a lot of time to get every single little thing that everybody's doing."
They Try To Peddle A Social System Solely Based On Money & Beauty
It is their body and it is their wish. We get it. But we have to say that Keeping Up With The Kardashians has done pretty much jack on spreading body positivity. The only solution the Kardashians have to a body flaw is plastic surgery. Millions upon billions of people watch the reality show. The show subtly conveys the message that the ugly and broke cannot make it big. That is elitism at its finest.