Thor and Jane's love story was a hit. However, it was short-lived. In Thor 3 or Ragnarok, we see Thor claiming that they mutually broke up. But is that true? If not, then what is the truth? We might just get all our answers on 8th July 2022 when Thor: Love and Thunder releases. It was evident how important Jane Foster as a character was in Thor movies. However, letting go of such an important character with just a one-liner wasn't justifiable. Recently, set photos of Thor 4 showed Chris Hemsworth and Natalie Portman filming together and in their old hairstyles as in Thor 1 and 2. What could this mean? Finally, people came up with the theory that Thor 4 might have a flashback sequence. Now this sequence might answer our question of where Jane Foster (Natalie Portman) was for all these years.
Thor: Love And Thunder Might Give Us An Explanation For Jane Foster's Absence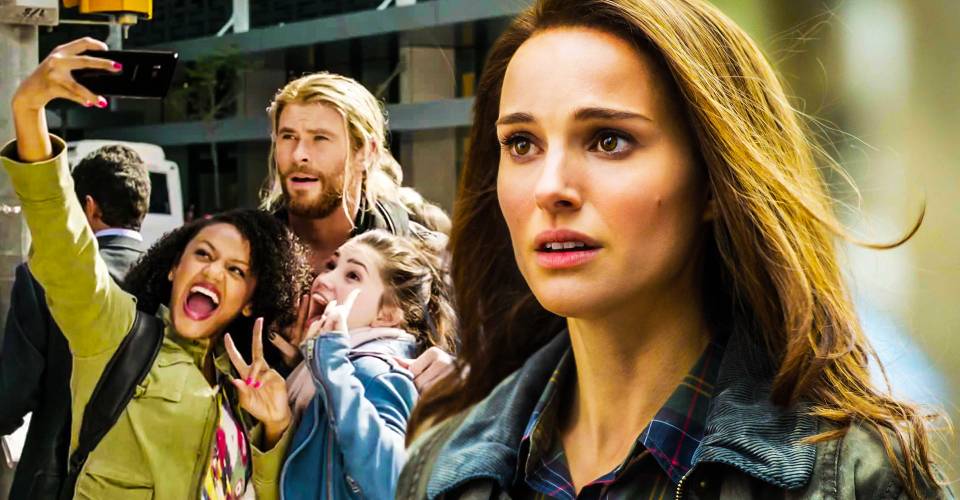 Thor movies weren't doing great as anticipated since Thor 2 or Thor: The Dark World failed to impress the audience and critics alike. However, Thor: Ragnarok / Thor 3 saved the trilogy and was loved by fans. It is safe to say, Ragnarok saved Thor's existence in the MCU. No matter how much fans loved this movie, they didn't appreciate how the movie tried to get away with Jane Foster. She was such an important character in Thor movies. But all she got in Thor 3 was a one-liner saying it was a mutual breakup between the two. This sounds like an insult for a character that is now to wear the mantle of mighty Thor in Thor: Love and Thunder.
This insult needed to be fixed. Recently, set photos of Thor 4 showed Chris and Natalie in their old hairstyles which could mean that the movie might have a flashback scene. This flashback scene might tell us how they broke up, why they broke up. Or did they break? What exactly happened between the pair, everything! Since Natalie Portman is coming back to MCU after years of being absent and donning the mighty Thor's mantle, a justification for her absence is a must. Or else, her return won't make sense. It'll also be interesting to see what relationship Thor and Jane will develop in this movie. Would you like to see them revive their romance or you're okay with them parting ways? Let us know in the comments!