Vincent D'Onofrio is an American actor, director, and producer. He has worked in both films and television. He has appeared in several projects. For instance, roles in Full Metal Jacket, Men In Black, The Series, and Jurassic Park. His most notable work was in Daredevil as Wilson Fisk/Kingpin. Daredevil has three seasons and Vincent played Kingpin in all of them. He starred opposite Charlie Cox who played Matt Murdock. But now, Vincent is in news again. It is rumored that Kingpin will return to the MCU. Check what Vincent has to say about this!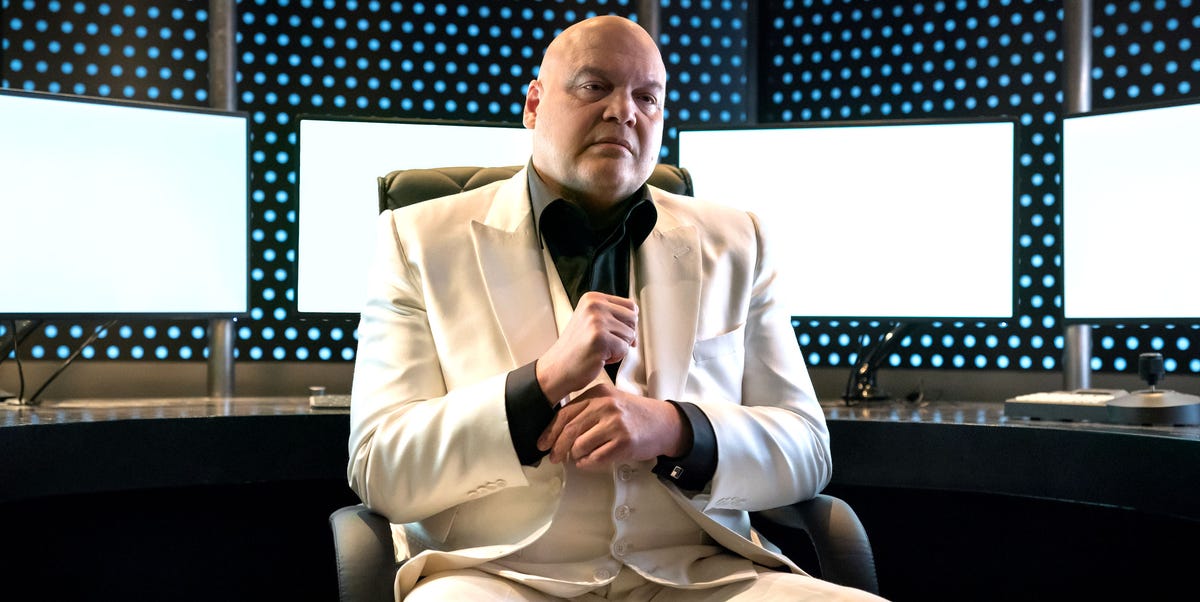 Vincent D'Onofrio Clarifies Kingpin's MCU Return
D'Onofrio rose to prominence and did unforgettable roles.  Also, he is known for writing short poetic pieces on Twitter. Recently, he addressed the growing rumors around his return to the MCU as Kingpin. However, Vincent responsibly clarified it via his Tweet. He said it was "silly to look deeper into the little pieces I write." But he also appreciated that fans loved his character. He also admitted that he loved playing Kingpin. Here's the full Tweet:
"Silly to look deeper into the little pieces I write.
I've been writing them for years now.
Although I appreciate the fandom.
Because I loved playing him in @daredevil"
Via: Vincent D'Onofrio (@vincentdonofrio)
Vincent's performance being so lovable by fans, it is understandable why they want him to return so badly. There are speculations that he might reprise his role in the upcoming Hawkeye series. The series is about the consequences of Hawkeye's time hunting the criminal underworld as Ronin. So it makes sense that Kingpin can be one of the individuals hunting the former Avenger. This is just speculation. But if it's true, it doesn't make sense to recast someone else in Vincent's place!
Vincent's return sounds exciting for his fans. But they shouldn't get their hopes high until something concrete is served to them! Till then, you guys have Daredevil to look back on his amazing performance!