Brad Pitt is an actor who is highly regarded for his acting and the various successful movies that he has been a part of. He has done various iconic roles for Mr. and Mrs. Smith, Fight Club, Troy, and more. His range in acting has made him the splendid actor that he is today and even led him to win several awards.
Often enough, actors can find themselves bound to roles they cannot escape from but are dying to get rid of. Shailene Woodley very famously despises her past work in The Secret Life of an American Teenager even though it was the role that rose her to fame. Similarly, Pitt has also worked on projects where no matter how great of a deal it was, the only thought in his head was about the absurdity of the situation he found himself in.
Also Read: "We have a lot of rules": Hugh Jackman Doesn't Want His Wife Deborra-Lee Furness to Work With Brad Pitt?
Brad Pitt Was Not Fond Of Working In The Devil's Own
Brad Pitt found an opportunity to work with Harrison Ford in The Devil's Own. The movie revolved around Ford's character being the Sherrif and inviting a guest into his house only to discover that he is an IRA member who is played by Pitt. The movie came out in 1997 and the actor hated working in it because of the lack of a script.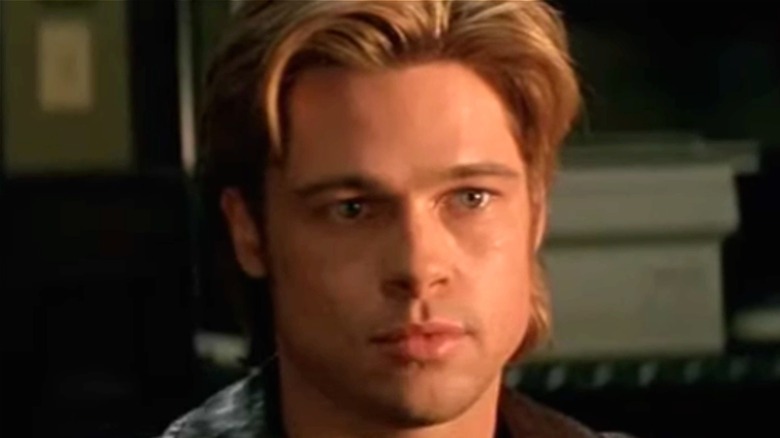 "Well, we had a great script but it got tossed for various reasons. To have to make something up as you go along—Jesus, what pressure! It was ridiculous. It was the most irresponsible bit of filmmaking—if you can even call it that—that I've ever seen."
His experience had been horrible regardless of the movie making $140.8 Million. No matter who he was working with, the lack of a script was not ideal. The initial script being discarded did not sit well with the movie and the multiple changes ruined what was otherwise a great movie.
Also Read: Elvis Star Austin Butler Praises Quentin Tarantino as Hollywood's Most Gifted Filmmaker, Says it's Not a Job Anymore When Working With Him: "It just changes the atoms in the room"
Julia Roberts Did Not Want To Work In I Love Trouble
Brad Pitt was not alone in his dismay at certain films. Julia Roberts did not enjoy working on I Love Trouble at all. She did not mix well with her co-star and the two would often banter and pass remarks at each other. Nick Nolte's company was not one that she enjoyed. Although there had been efforts from both sides, they ultimately fell short.
"From the moment I met him we sort of gave each other a hard time and naturally we get on each other's nerves. [While he can be] completely charming and very nice, he's also completely disgusting. He's going to hate me for saying this, but he seems go out of his way to repel people. He's a kick."
No matter how much her PR team would work towards burying their feud, some traces would always manage to remain and would slip here and there. The actress does not usually banter with cast and crew members, however, the two did not gel well from the beginning.
Also Read: Brad Pitt Scores Rare Win With Ines de Ramon After Vampire Diaries Heartthrob Paul Wesley Officially Files for Divorce While 'Bullet Train' Star Battles Angelina Jolie Over Abuse Allegations
Source: Mental Floss