The critically acclaimed high fantasy novel series by Robert Jordan has a worldwide fanbase. It's seething popularity over the years has remained consistent. So Amazon prime eventually came forward to make a series out of it, giving the fans what they had been clamoring for since so long. The fantasy fiction storyline, the magnitude and scale of the plot, and the many varied, complex character arcs make it look like Amazon Prime is trying to replicate the magic of HBO's Game Of Thrones. The trailer made it seem like the fans are right but there's more to it than what meets the eye. No, Wheel of Time is not the new Game of Thrones. And here's why it's a good thing.
The Comparisons Are Unfair & Unfavorable
It is easy to see why people compare literally any fantasy series with Game of Thrones. Not many fans outside the ardent followers of Jordan's book series know about Wheel of Time. But almost every man and his grandma knows about Game of Thrones. The recency bias easily seeps in and clouds fans' judgment. The way we compare the two series is pretty human but there in lies the problem.
The Wheel of Time book series is several years older to the George R.R Martin's A Song Of Ice & Fire novels. And they are way more vast in world-building. The cultural impact of Wheel of Time as a book series has been more profound than that of George R.R Martin's. In fact, there are many similarities between the two novels but Wheel of Time had them first, meaning Game of Thrones, in more ways than one, owes many of its arcs to the success of Wheel of Time.
A Better Comparison Is Lord Of The Rings
The Wheel of Time series was started by Robert Jordan. After his death, Brandon Sanderson – a celebrated high fantasy author, was roped in. Many of Wheel of Time's entries topped the New York Times Best Seller list. It's fascinating universe full of fantastical lore and engrossing magic and myth is reminiscent of Tolkien's Lord of The Rings. As a matter of fact, fans of Wheel of Time call the series the next lord of the Rings. Coincidentally Amazon Prime is also making a Lord of the Rings series.
Wheel Of Time Will Have A Different Tone
Game of Thrones was all about violence, betrayal, sex, and bleak, gritty story arcs. The plot was at either end of the curve, at the very extremes. There was no in-between. This engaged fanbases but left many others cut and dry, who never liked the high fantasy genre being intermixed with such ultra-extremist tones. Wheel of Time will be much more tamed and docile in terms of story elements. It will be a conventional story of a hero's journey to greatness and the adventures she has along the way. That sounds pretty similar to Lord of the Rings.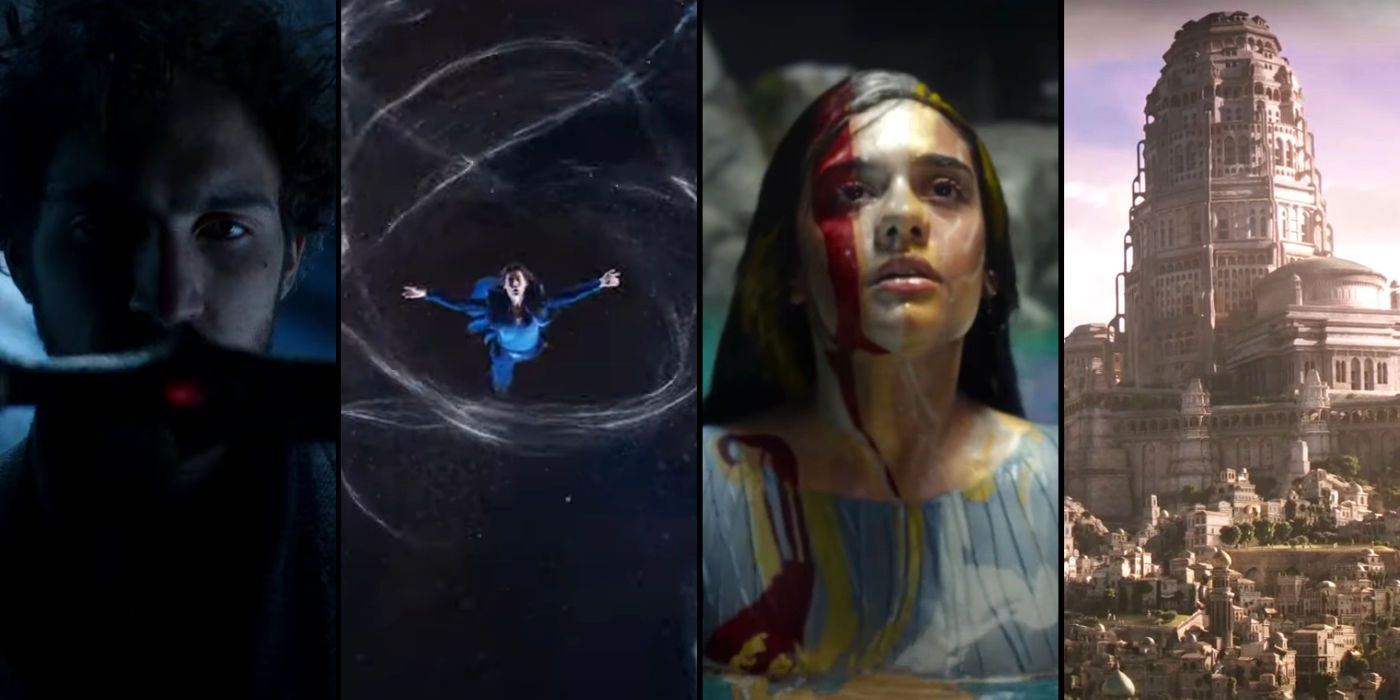 Fans of Game of Thrones, who are interested in the nihilistic shock factor sequences, will be disappointed in Wheel of Time. The Amazon Prime series does have big battles, story twists, and character deaths unlike anything you have ever seen. But it will take its sweet time setting them up. If you are expecting fast based action in a fantasy series, maybe you should switch to Fast & Furious movies? Those movies are now as close to fantasy fiction as they come.
Why You Should Be Excited
Just like every other show, Wheel of Time too has a very special message. While the trailer did show us a glimpse of the message, you will want to wait and watch the entire show what it means! Besides, the star cast for the show is top notch. Madeleine Madden, Marcus Rutherford, Barney Harris, Zoë Robins, and Alva Morte play supporting characters. Rosamund Pike plays the lead!! you cannot go wrong with Rosamund Pike!!! There's also Zack Stentz, the same guy who wrote Thor & X-Men. He will be penning us some great dialogues for the series. There's so much to look forward to in Wheel Of Time. Let's stop the comparisons.
It is nothing like Game of Thrones. And we thank both the Creator & The Dark One for this one.