The high-profile defamation suit between Amber Heard and her ex-husband, Johnny Depp, has piqued interest in her connection with Elon Musk. While it was previously reported that the Aquaman actress, 36, had dated Tesla and SpaceX CEO Elon Musk, 50, in the past, Heard's legal case and Musk's purchase of Twitter have made them the subject of several headlines.
In addition, the billionaire was asked to testify in Heard's current trial in Fairfax, Virginia. Later, it was discovered that he would not be testifying, either in person or virtually. While this means that trial spectators will not be able to hear Musk wax poetic about his love for Heard, we have put together a history of their connection.
How did Amber Heard and Musk meet?
They first met on the set of Machete Kills in 2013. Heard played Miss San Antonia alongside Mel Gibson, Charlie Sheen, Lady Gaga, and Vanessa Hudgens in the Robert Rodriguez-directed film. Musk made a guest appearance. Heard had been married to Johnny Depp for two years at the time. Musk was single, having divorced Tallulah Riley, a British actress, in 2012. In 2013, they reunited and married for the second time.
When did their romance flourish?
Tesla CEO Elon Musk and actress Talulah Riley divorced in 2016. In the same year, Heard filed for divorce from Depp, and their marriage was legally dissolved at the start of 2017. Musk and Heard began dating around the same time they married in 2015, according to Depp, who claimed in a complaint that his then-wife had an affair with the entrepreneur "no later than one month after" they married. However, Musk's spokesperson insisted: "Elon and Amber didn't start seeing each other until May 2016, and even then it was infrequent. Their relationship didn't become romantic until some time later."
When did they part ways?
According to reports, the couple parted ways in August 2017. Amber Heard took to Instagram to share her side of the break-up, writing: "Being in the public eye means having to explain yourself to so many people, so much of the time. In this case, I'd like to remain more quiet. Although we have broken up, Elon and I care deeply for one another and remain close. Thank you for the continued support, respect, and privacy during these difficult, very human times."
The Tesla CEO said in the comments section: "Just to clear up some of the press storms this weekend. Although Amber and I did break up, we are still friends, remain close, and love one another. Long-distance relationships when both partners have intense work obligations are always difficult, but who knows what the future holds."
Reunited and apart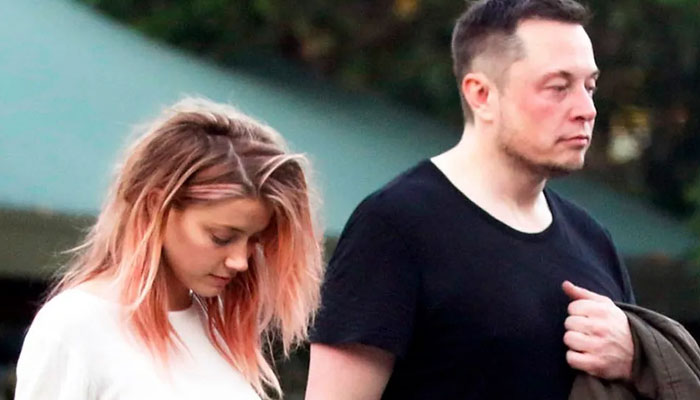 As the year concluded, the couple vacationed together in Chile and Easter Island, rekindling their romance. They were spotted walking arm-in-arm again in Los Angeles in January 2018, enjoying romantic dinners. However, in February 2018, the couple's romance came to an end once more, this time for good. "The timing just wasn't right, but they still care about each other," they said.