For a better storytelling experience, makers are focusing more on TV. Why? For one obvious reason, that shows aren't time-bound like movies. The makers have the liberty to explore every character and side of the storyline. But in movies, they have to cut things short or convert them into sequels and trilogies. We admire many actors who now don the suits of comic superheroes. They bring the comic characters to life in their best capacity. But did you know some of our favorite superhero movie actors started with the small screen? Check it out! Also, let us know in the comments which actor is your favorite out of the lot.
1. Ryan Reynolds
Reynolds famously known for portraying Deadpool started his career with a Canadian teen soap called Fifteen in 1991. He also starred in a 1998s sitcom named Two Guys and a Girl and a Pizza Place. Before paving his way to the big screen, he was already a star on TV.
2. Michael Keaton
Almost everybody's favorite Batman, Michael Keaton started with television. The first time he appeared on screen was in 1975 on Mister Rogers' Neighborhood. From here, his potential was realized and he started getting greater roles.
3. Michael B. Jordan
Jordan has made a great name in Hollywood over the past few years with his choice of roles and performances. However, before featuring in big projects, he started with TV. First, he appeared in cameo roles, and later he led an important role in The Wire. After this, for three years he appeared in All My Children.
4. Chadwick Boseman
Our beloved Black Panther started with television as well. Interestingly, Boseman and Jordan who both appeared in the movie Black Panther, also worked in the same TV show All My Children. In 2003, Jordan replaced Chadwick. After this Boseman appeared in other TV shows like Third Watch and Law And Order.
5. Benedict Cumberbatch
Our Sorceror Supreme, Dr. Strange is a stage-trained actor who appeared as Sherlock Holmes in the BBC series Sherlock. The one performance that got him recognized was in 2002's Silent Witness.
6. Idris Elba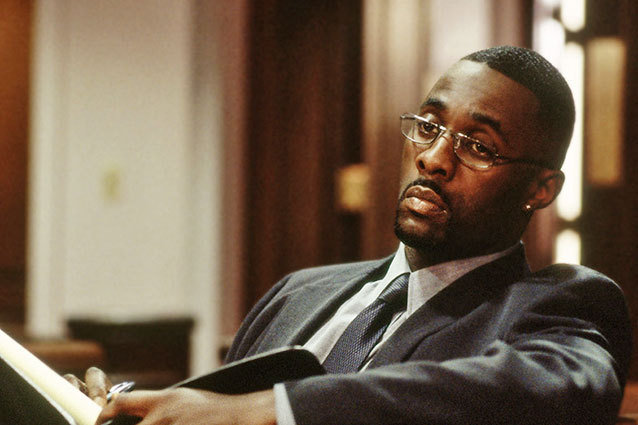 Before he nailed the role of Heimdall, he made his name in the industry via TV shows. His most notable role was in 2002's The Wire wherein he played drug kingpin Stringer Bell. But even before this, he started with a medical drama called Bramwell. The best part is, even after becoming a superhero in the movies, he hasn't given up on TV. He still stars in Luther.
7. J.K. Simmons
The best portrayal of J. Jonah Jameson was done by J.K. Simmons in Sam Raimi's Spider-Man trilogy. But before nailing it on the big screen, he got his big break on TV. Before Jameson, he was or is still famously known as Skoda in Law & Order. He has also appeared in Oz and is currently starring in Counterpart.
8. Ben Affleck
Affleck has had a great career in Hollywood so far. He has gone on to become two superheroes: Daredevil and Batman. The first time he was noticed was due to his role in the TV series The Voyage Of The Mimi in 1984 when he was just 12 and then in The Second Voyage Of The Mimi in 1988.
9. Chris Hemsworth
The God Of Thunder, Thor played by Chris Hemsworth has become one of the most loved superheroes in Hollywood. However, Chris started working on TV in Australia. In 2002 he got his small start from Australia's cult-favorite Guinevere Jones. Later he went on working in Home and Away. After this, he branched off to movies and since then there's no coming back.