From murder mysteries to post-apocalyptic fiction, Apple TV+ shows have a diverse range of options. If you liked Squid Game, then these Apple TV+ shows can add on to your viewing experience.
For All Mankind
One of the best Apple TV+ shows out there is For All Mankind, an alternate reality tale. In this series, the space race was one by the Soviet Union rather than the United States. In 1969, a Russian cosmonaut makes his first moonwalk. So NASA ups its game by deciding to up the ante by hiring more women and minorities into their project. The show is very ambitious and a fresh take on the alternate history genre.
Home Before Dark
The show is about a real life young investigative journalist named Hilde Lysiak. The 11 year old aspiring journalist writes her own stories in her self-published community newspaper. The lead actor Brooklynn Prince does a wonderful job playing Lysiak. The story takes a darker turn when the lead runs into a murder investigation regarding a case that happened in her neighborhood.
Ghostwriter
This series is a retelling of the classic show that came ages ago. Four kids investigate mysteries around well-known books like Alice In Wonderland and The Jungle Book. If you want to make your kid to start loving and reading books, Ghostwriter is what you should make them watch. Bibliophiles will love the heck out of it.
Defending Jacob
Apple TV+ shows really know how to pull in good actors into their projects. Defending Jacob is a very good example. Chris Evans aka Captain America of the MCU, plays the role of an assistant DA. When his son is accused of murdering a fellow classmate, Evans goes to work. The murder-mystery is rife with family drama that even lovers of the drama genre will take a liking to.
Mythic Quest
If you like shows like Silicon Valley, there is no way you would not fall in love with Mythic Quest. The show is about a video game company instead of an internet app one. The people working in the company have to adhere to the strange whims and fancies of the company creator who makes truly outrageous requests. You think online MMO games have it easy? Wait till you watch Mythic Quest.
Little America
Apple TV+ shows like Little America get very little fame and popularity. But it is shows like these that truly shine when put in a streaming platform. Little America is an anthology series. And the lead changes every episode. Sometimes it is a Nigerian cowboy or just a Chinese Woman who wins a cruise for her family. It is all about the American Dream seen through the eyes of people from all over the world who come here looking for success.
See
The show is set in the distant future. It is considered the flagship series as far as Apple TV+ shows are concerned. Jason Momoa, in this show, marries a pregnant woman who gives birth to twins later. In the world of See, humanity has lost the ability to see after an unnamed disaster. The twins on the other hand can somehow see. Thus they attract a lot of necessary and unnecessary attention. There's action, politics, drama, suspense, and intrigue of extreme caliber.
Servant
M Night Shyamalan has given us some dark and twisted stories in the past like Signs and The Sixth Sense. This time, he returns to direct a show. Servant tells the tale of a couple who has lost their child. Somehow the wife starts caring for a doll which she thinks is her unborn kid. The husband even plays along, hiring a nanny to help the wife take care of the doll. Prepare yourselves for some epic M Night Shyamalan level twists.
Wolfwalkers
Netflix has given us some truly great animated adventures. BoJack Horseman and Final Space are some good examples. But Apple TV+ shows aren't that far behind. Wolfwalkers came in 2020 to Apple TV+ and it rocked us to the core. The show has a 995 Rotten Tomatoes score. Aided by some stellar voice casting and a huge dive into the little explored world of Celtic Mythology, Wolfwalkers is a show no animation love can afford to miss.
Ted Lasso
This show ended up sweeping many awards at this year's Emmys. And many people found the victories to be agreeable. Ted Lasso deserved all those wins because it is one of the best shows ever made. A small time football coach from nowhere is ordered to take charge of a professional Soccer team in England. The coach has zero experience in soccer but somehow manages to pull through. Ted Lasso is a story of humor and triumph against all odds.
Calls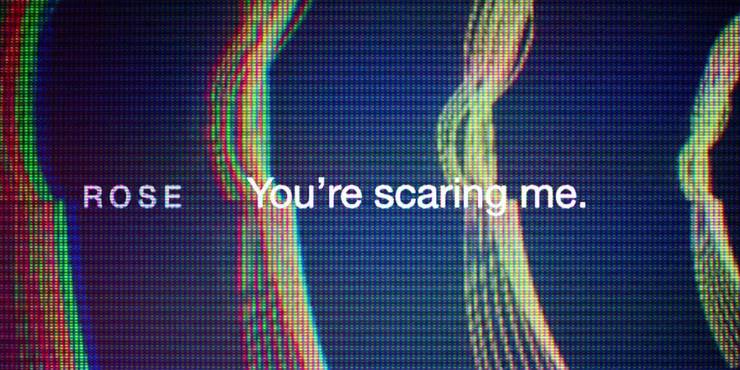 When a show has a cast that includes big names like Rosario Dawson, Pedro Pascal, Nick Jonas, and Lily Collins, you just cannot go wrong. Calls that are seemingly unconnected and random reveal a deeper web of horror and mysteries as the characters face more and more disturbing experiences. Horror and suspense lovers should give it a try. The show also has an RT score of 95%.
Was this Article helpful?
Thanks for your feedback!