Since the time Dune has hit the theatres it has created a lot of news regarding the plot, filming locations, character deaths, and more! Denis Villeneuve revealed that he'll split the novel in two. So, we'll have Dune 2 which will portray the other half of the novel. The movie has an ensemble cast featuring Jason Momoa, Sharon Duncan-Brewster, Dave Bautista, Zendaya, and more. It can be difficult at times to give equal screentime to all the actors/characters in a time-bound movie. In the movie, Zendaya plays the role of Chani. However, her screen time is very little. She hardly appears in the movie. She can be mostly seen in the dream sequences. Why? What's her purpose? Is she not as important as other characters? Or there's a big plan for her in Dune 2? Check it out: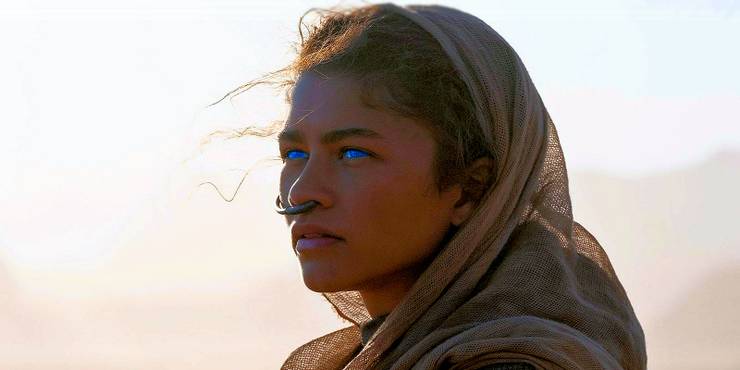 Dune: Zendaya Hardly Appears In The Movie, What's Her Purpose? (Explained)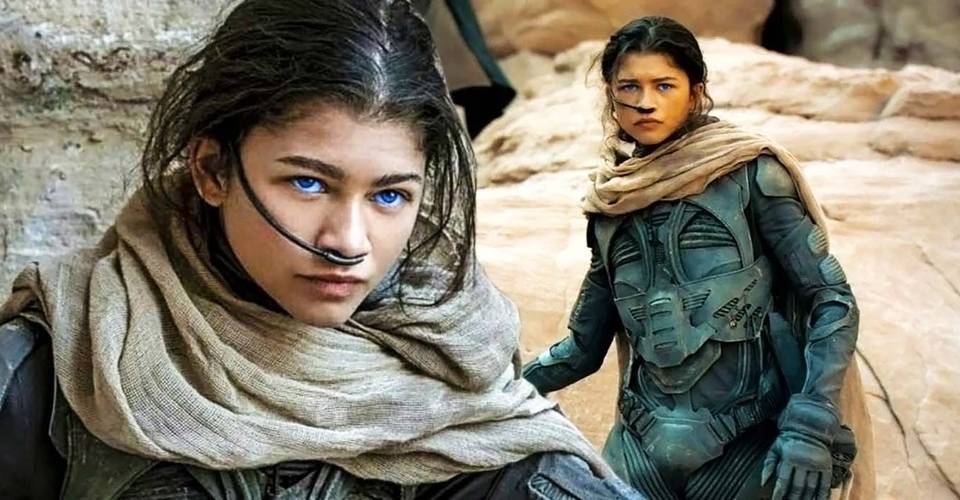 Zendaya appears as Chani in Dune. However, she can be hardly seen in the movie. This is the novel's first half adaptation. Zendaya can be seen heavily seen on posters, trailers, and premiere events alongside other main casts like Isaac, Ferguson, and Chalamet. However, when we watch the movie, she has very limited screen time.
Denis decided to split the novel into two because he was sure that it'll be difficult to portray the whole novel in a single movie. The first half of the novel is mainly about other characters, the next half might be more about Chani's character. As hinted by the director, Zendaya might take the center stage in Dune 2.
Who Is Chani?
Chani, played by Zendaya is a member of the Fremen, the indigenous people of Arrakis. It is the only source of the spice melange in the Dune universe. In Dune, she acts as a source of exposition. She acts as a narrator to give the audience a rundown of the novel's complicated world. Moreover, her role is as a guide to Paul. She mostly appears in dream sequences to guide him. It also indicates that Paul's destiny is much bigger than he could've imagined. Therefore, Denis must've included Zendaya in Dune, no matter for less time. But it was important so that he could link the movies.
What's The Purpose Of Including Zendaya In Dune's Marketing?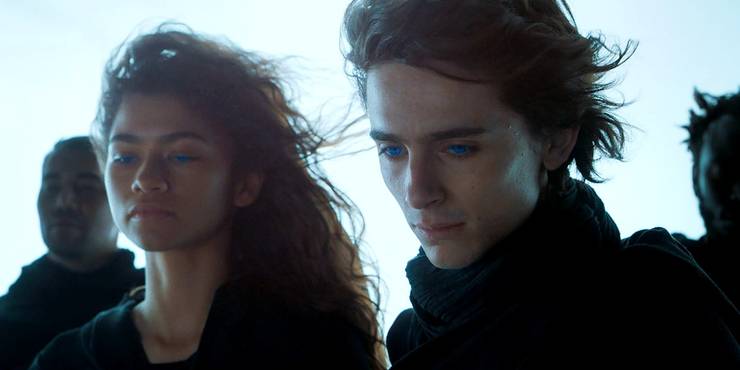 The actor doesn't feature heavily in the movie, yet she can be seen in trailers, posters, and premieres. That's because she is a good tool to attract younger audiences. Moreover, she has a gigantic following on social media platforms.
Before appearing in Dune, she has worked on major projects such as Call Me By Your Name, Spider-Man, Euphoria, etc. So, obviously, using her for promotion is a good marketing tactic! Moreover, it is believed that Chani will be a prominent part of the sequel. So, using her heavily for Dune's promotions can be one more reason.
Why Will Zendaya Be In Dune 2?
Dune is mainly about Frank Herbert's novel's first half and the movie may not portray much of Chani. Therefore, the audience might not realize the importance of Chani's character in the sequel. However, Denis has made it clear that Zendaya will be an integral part of Dune 2. Her role may grow exponentially in the sequel.
Director Denis also reveals how excited he is to give Zendaya the central stage in Dune 2. He also says that he would've done the same in Dune if they had the time to since movies are time-bound. But her role in this movie is limited to Paul's dreams and guiding him. It'll be exciting to see her role grow in the sequel since this movie is getting a great response.