With The Batman swooping into the theatres recently, everything related to this blockbuster is in talks. Starting from the surprise appearance of Keoghan to the assumptions for the sequel to the famous songs that featured in the movie, everything just adds to the likeability. One of the most prominent elements that make Batman different from normal beings is the 'Batsuit'. As fascinating as it might look, donning the Batsuit isn't everyone's cup of tea. Some of our favorite 'Batman' stars might feel a little too heroic whereas some might get a hit of claustrophobia altogether. Cape Crusaders over the years has switched to various costumes. Here we have collaborated the experiences of our favorite Batman(s) after donning the legendary 'Batsuit'.
Adam West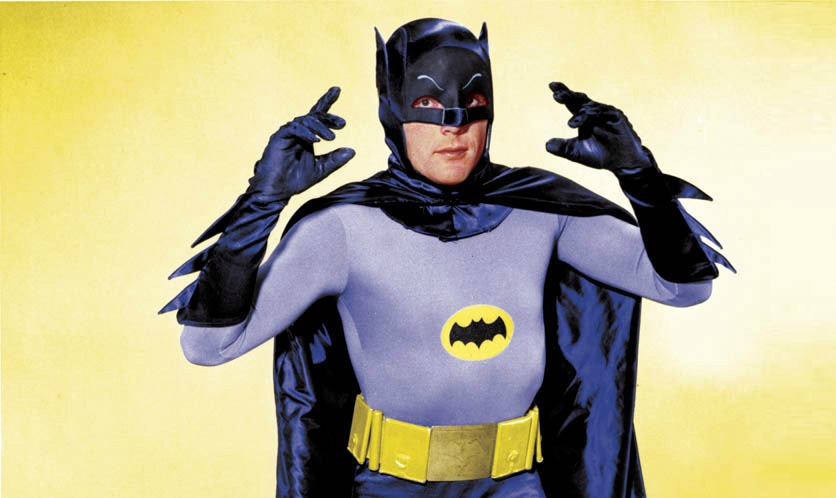 This grey costume with dark blue underwear on the outside indeed gives Halloween vibes. This is by far the cutest of all the Batsuits. Unlike most actors, Adam West was a huge fan of this costume, one of the reasons being his costume was far more stretchable and moveable than the costumes that came right after. Even though his costume was way comfortable, what made him uneasy was the fear of how the crew will mock him. Despite this, he said he "took a deep breath, opened the door and walked across the stage in character … and I'll be damned, there wasn't a sound." He exclaimed knowing that the public "accepted him as Batman."
Michael Keaton
Imagine turning your complete body sideways to have a glimpse of your onscreen mate. Sounds pathetic and what's more pathetic and painful is this being true. To provide a more dark and edgy look to the Batman, the comfy material was exchanged with leather and plastic ab inserts. Michael Keaton summed up his experience saying "I'm very claustrophobic and we didn't even know that the suit was going to work at all until hours before we were about to start shooting." The most difficult being losing the chance to have coffee or water because once into the suit "you couldn't get out of it," he claimed.
George Clooney
"Well, I wasn't thrilled with the nipples on the Batsuit. You know that's not something you really think about when you're putting it on. You figure all Batsuits have nipples and then you realize yours was really the first. Batman was just constantly cold I guess." Who could forget Clooney's renowned 'Bat Nipples'? His costume is black with silver undertones and accents having stud nipples which are said to be inspired by the Batman Forever Robin. Clooney's factor of disappointment was the suit's nipples.
Christian Bale
Getting to play Batman is no less than a dream come true. What might make you even think of losing such an opportunity? Maybe the "tight enough to explode my head' Batsuit. Yes, you read that right. Bale almost told Nolan to recast because the claustrophobia due to the costume was just unbelievable. The Dark Night trilogy brought about a positive change in Batman's appearance. However, Bale recalls how he told the crew "I can't breathe; I can't think; this is too tight. This is squeezing my head. I'm about to have a nervous breakdown or panic attack right this second."
He warned Ben Affleck for the costume saying "It's a nightmare when you can't turn your head when you're meant to be fighting people. Having a cape is silly when you're in a fight anyway but we'll just have to ignore that …" He even suggested Affleck "add zippers" so that he can at least pee on his own rather than asking for help to do the mere basic. Ben Affleck indeed took his advice pretty seriously and got a zipper added to his costume, making his overall experience tolerable.
Robert Pattinson
"When you finally get to put on the suit, it just suddenly, it makes it real. You suddenly think you can do something totally different with the character. It's weird, you put it on the first time, and it's so well designed, it fits so perfectly, you can move in it so well. You just look in the mirror, and you're like, 'Oh, shit'. The most recent celeb to take over the cape and cowl tells how it feels so powerful after having it on and one can intimately feel the iconic history related to the suit in no time. Pattinson reveals how during the screen test he had to try on the former costume raising his temperature to the boiling point. However, this struggle indeed seems worth it taking into account the positive reviews for his role and for the movie overall.