Daredevil: Born Again has finally brought to life an idea that had been sitting in the head of fans for a long time. The return of Charlie Cox and Vincent D'Onofrio has already made fans buckle up for what's to come. Jon Bernthal's return to the franchise has also increased the hopes of the fans by folds beyond comparison. What was not much expected, however, was the fact that some key roles would either be recast or removed altogether.
The news of Deborah Ann Woll and Elden Henson not returning came as a surprise to all fans. This quickly turned into acceptance as they just wanted to see what direction the series was going in and how soft of a reboot it was actually planning to do. When the news of Ayelet Zurer not returning as Vanessa Fisk came out, there was silence until finally, the actress responded.
Also Read: Before Switching to Marvel, Henry Cavill's Man of Steel Co-Star Ayelet Zurer Was in Awe of Zack Snyder's Vision: "It wasn't green screen. It was real"
Ayelet Zurer Talks About Not Returning As Vanessa Fisk
Ayelet Zurer brought to life Vanessa Fisk in the best way possible. Her devotion to Wilson Fisk and her love for him merged perfectly with the way she was shown by the actress. Zurer herself acknowledged this and added it to her own Instagram as to how saddened she is by leaving her beloved role.
"Sad to not take part. But I will always be Vincent D'Onofrio's biggest fan."
Vanessa Fisk is officially being played by Sandrine Holt and she will be siding with Vincent D'Onofrio against Charlie Cox's Daredevil. Zurer added that she will be D'Onofrio's biggest fan regardless of her not being involved in the making of the series anymore. She shared a story of how the difference of Vanessa's story in the comics was much different than that of Daredevil. This had given the character free will as she stood by Fisk in her own waking will.
Also Read: Internet Outraged Over Charlie Cox's 'Daredevil: Born Again' Disrespecting Netflix Lore: "How could Marvel throw away this perfect show?"
What Is Next For The Fans Of Daredevil: Born Again?
Daredevil: Born Again has already started filming with the casting announcements slowly refreshing what the fans will see on the Disney+ show. On one hand, the confirmation of Cox, D'Onofrio, Bernthal, and now Holt has made them jump with excitement. On the other hand, to see that Zurer, Hensen, and Woll will not be returning has saddened them as well.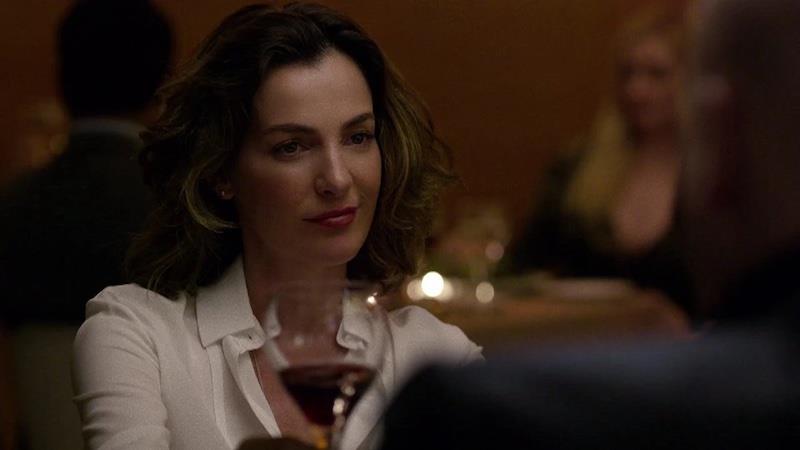 Rumors regarding the show have been going about non-stop. Some claim the involvement of Krysten Ritter's Jessica Jones while others speak of Tom Holland's Spider-Man being a part of the series. Up till now, there is no confirmation as to who will be returning to the series and who will not. However, that in no way has stopped fans from enjoying the upcoming series awaited release.
Daredevil: Born Again will be available to watch on Disney+ in the Summer of 2024.
Also Read: Daredevil: Born Again Kicks Out Man of Steel Actress Ayelet Zurer as Better Call Saul Star Sandrine Holt Set to Play Vanessa Fisk in 18 Part Series
Source: @aleyetzurer Instagram