2021 allowed movie fans to go back to the theatres to experience their favorite movies on the big screen. But with big releases like Spider-Man: NWH, No Time to Die, Eternals, and so on, some of the films released last year were overlooked by the audience. So, to rectify this, we have brought you some of the most memorable scenes of action movies released last year! Hopefully, this will make you check them out…
The Bus Fight – Nobody
Who knew our very own Saul Goodman, Bob Odenkirk, could play an action role with such finesse. This bus fight scene is a pure testament to the fact that Odenkirk is a very versatile actor. He plays a suburban dad whose life is inverted after a failed robbery attempt at his house. He then goes on a vengeful streak to find the assailants. It's like John Wick after his retirement. A great 2021 action movie scene!
The Climactic Western-Style Shoot-Out – The Harder They Fall
Netflix's western 
The Harder They Fall 
was a heavily slept-on movie of last year. At the end of the film, when all the threads come together, it gives way to a final shoot-out in a Western town that oozes old Hollywood energy. Not to mention the movie has its share of the blood, death, and campy violence that will keep you glued until the climactic shoot-out.
The Final 20 Minutes – One Shot
The one-shot gimmick has been in the play for quite some time with shows like True Detective, Barry, and more, and with movies like Saving Private Ryan, and 1917. This way of shooting a scene is when the camera moves from one scene to another giving an illusion that the scene is progressing without any cuts.

One Shot
 used this technical detail brilliantly, which came together quite masterfully in the final 20 minutes.
Fighting with Paralyzed Arms – Gunpowder Milkshake
The story of Gunpowder Milkshake is fairly unimpressive, but the highlight of the film is its stylish action sequences. In a scene, Sam, Karen Gillan's character, is seen fighting people by taping a gun and a knife to her paralyzed arms. The scene is innovative and adrenaline-inducing. This 2021 action movie deserves a place here.
The Final Shoot-Out – Wrath of Man
Guy Ritchie and Jason Statham together can never go wrong, at least in aspects of creating a thrilling action sequence. The film's final segment builds up to a heist-gone-awry, leading to an epic shootout in a depot. It features guns, betrayal, and tons of Jason Statham's charm.
Mads Mikkelsen Going Off – Riders of Justice
Riders of Justice 
blends two genres: Dark comedy and Action, quite beautifully, thus creating the rare action film that critics around the world lauded. It has one of the most brutal moments of last year with Markus, Mads Mikkelsen's character, snapping the neck of a suspected killer after the killer pulls a gun on him. It is a blink-and-miss-it type of scene, but it is still extremely chilling.
Church Scene­ – Raging Fire
The most intense face-off comes during the final showdown, where the well-meaning cop and his vengeful protégé/pursuer arrive at a church under construction. What follows is a pretty refreshing fighting sequence enough to make any action lover giddy.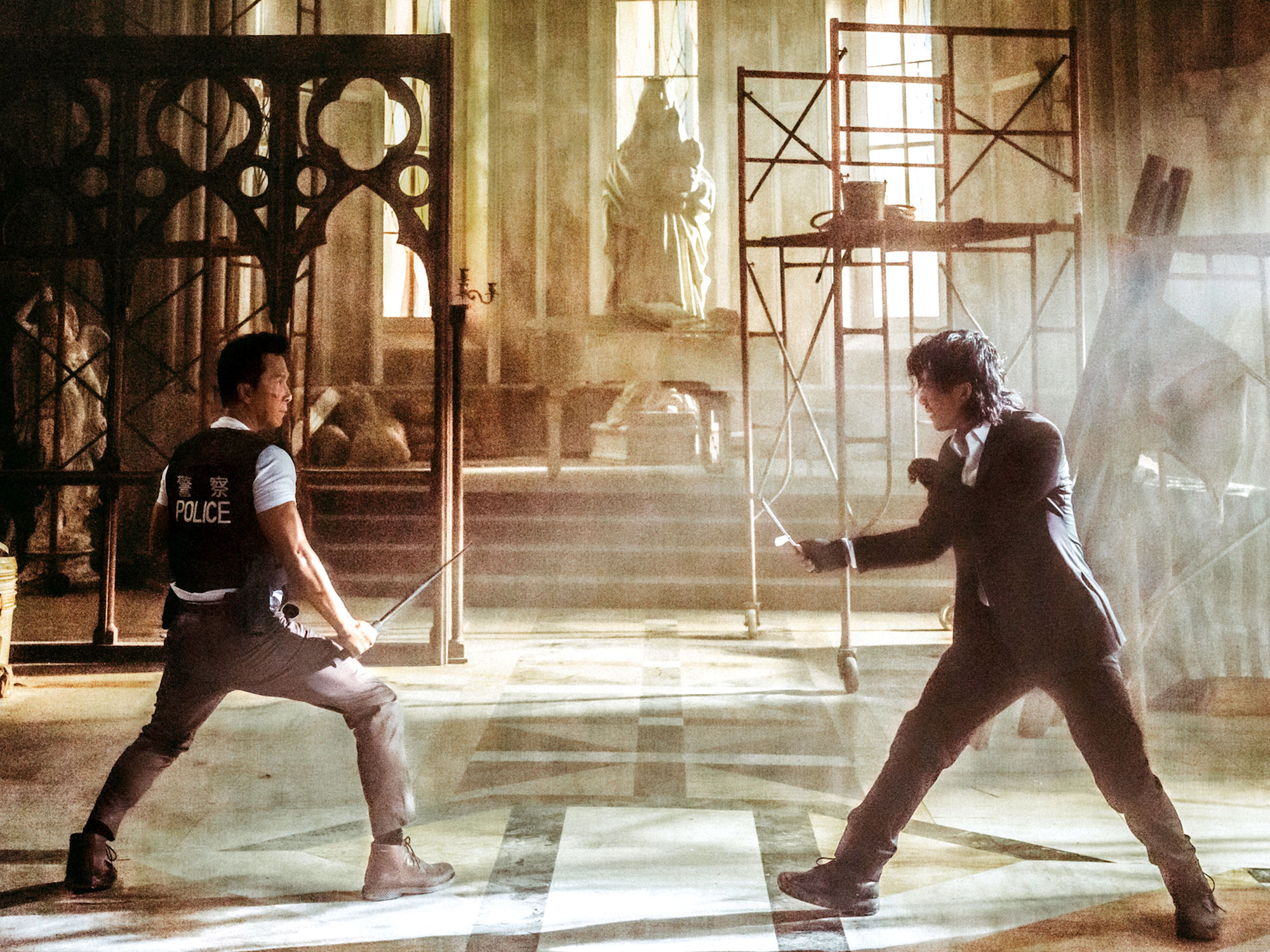 These movies are worthy to be on your watchlist now!
Don't forget to check our YouTube channel