The MCU landscape is changing rapidly. Ever since the events of Avengers: Endgame (2019), several major characters have been phased out of the superhero franchise, while new heroes and villains have surfaced with almost alarming rapidity. The big bad of Phase 5, Kang the Conqueror, made his appearance as a variant in Loki (2021) and later in Ant-Man and the Wasp: Quantumania (2023).
Know More: Anthony Mackie Disses Chris Evans By Saying His Captain America is Superior as He Brings Peace and Change Instead of "Destruction and Physical Force" Despite No Super Soldier Serum?
With a new supervillain, the world will also look for new superheroes, the likes of which are aplenty. An interesting change comes in the case of Captain America and Black Panther, where the superheroes' titles were passed on to other characters: Steve Rogers moving to an earlier timeline meant Sam Wilson, the Falcon, became the new Captain America, while King T'Challa's death passed the Black Panther mantle to his sister Shuri.
Liv Tyler's Betty Ross to feature in Captain America 4
Into this new world, then, comes the fourth Captain America movie; after the first three were centered on Steve Rogers, the fourth will see the Falcon, Sam Wilson, take to the skies with the Captain America title. Captain America: New World Order (2024) is only some way through its filming stages but has garnered a lot of interest already.
Know More: Captain America: New World Order Fuels Edward Norton Hulk Return Rumors – Allegedly Brings Back Betty Ross Actor Liv Tyler
Hardcore Marvel fans will be delighted to know that a former MCU character, last seen a good fifteen years ago, will be making her comeback to the universe in the movie. Betty Ross, daughter of the Red Hulk,  General Thaddeus E. "Thunderbolt" Ross, was last seen in The Incredible Hulk (2008) alongside Edward Norton's Bruce "The Hulk" Banner. Ross's entry into the film is confirmed but her role or impact on the movie is open to speculation. Liv Tyler returns to reprise her role as Betty Ross.
Who is Betty Ross and what she means to the Captain America franchise?
The $2.2 billion Captain America franchise is charting new territory and the Betty Ross comeback in the movie is only set to bolster viewership and fan interest. Ross is the daughter of the Red Hulk in the comics, and she herself is the Red She-Hulk. As the Red She-Hulk, Ross has powers of superhuman strength, agility, and energy absorption, and can punch her way through dimensions if needed, while retaining her human abilities.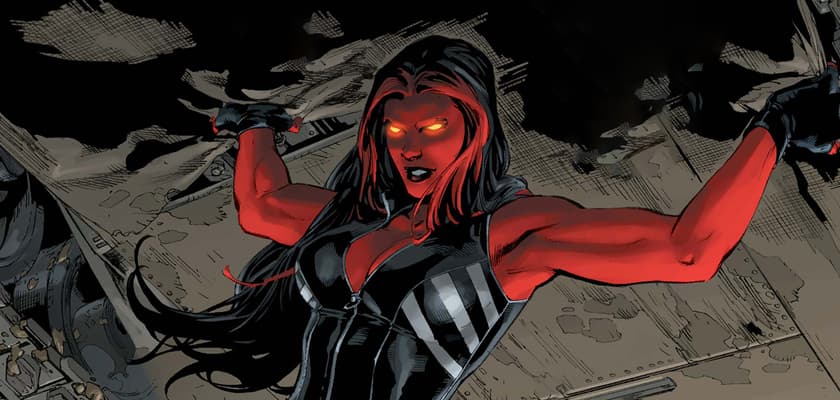 Read More: "I heard It was horrible, I can't do it": Biggest Hulk Fan, Joe Rogan Has Not Seen Marvel's One of the Most Criticised Show She Hulk That Failed to Impress Fans With Its CGI
Ross is confirmed to have been snapped away into dust by Thanos back in 2018 by Avengers: Infinity War (2018) director Joe Russo. She was snapped back into existence by the Avengers after the events of Endgame, but a popular theory states that she did not deal with being out of existence for five years very well, and blames the Avengers for not being able to stop Thanos in the first place. It is likely that she comes after Anthony Mackie's Sam Wilson as Cap, or Mark Ruffalo's Bruce Banner as Hulk, although the latter's presence in the movie is not confirmed.
Captain America: New World Order hits theatres on May 3, 2024.
Source: The Direct