Hollywood lawsuits are not a new thing. They are like Mondays. We see them happen every week. But these stars took things up a notch with these Hollywood lawsuits.
Robin Williams vs. Frank & Beans Production
The late star took matters the legal route when he sued a production house for not paying him the dough he was owed. The movie he was supposed to star in was A Couple of Dicks. The 2008 movie had Robin Williams on retainer with a 'pay or play' contract. Frank & Beans Production fought back tooth and nail. Robin Williams sought a massive sum of 6 Million Dollars as damages. No one knows what became of that affair but the case was quietly closed after an out of court settlement. A Couple of Dicks was released later on as Cop Out. The comedy film, starring Bruce Willis and Tracy Morgan, was a major box office bomb.
Tim Hutton vs. MGM
After MGM shelved the 1983 Roadshow, Hutton claimed the studio skipped out on contract agreement that was agreed upon. Hutton sued MGM. Mary Steenburgen also thought MGM was in the wrong and filed another lawsuit against them. While Hutton sought 9.75 Million as damages, Steenbrugen asked for 10.75 Million to settle the matter. In 1989, MGM was forced to relent and pay Hutton the amount he was owed, a sum total of 9.75 Million. Steenburgen agreed to an out of court settlement for an undisclosed amount.
Raquel Welch vs. MGM
MGM was really in a soup back in the 80s. They were getting sued by famous stars left right and center. Hollywood is no stranger to Raquel Welch controversies. But this one takes the cake. When the 1989 movie Cannery Row replaced Welch with another actor, Raquel Welch lawyered up. She sought 20 Million dollars in punitive damages because of the supposed breach of contract and defamation accusations. The court awarded her with 10.8 Million in damages in 1986. That was later changed to 5 Million in punitive damages when the case went all the way to California's Supreme Court in 1988.
Sylvester Stallone vs. FM Entertainment
Stallone is a hot head if you try to double cross him. Just ask DEM Productions and FM Entertainment who were embroiled in a drawn out legal battle with him. In the 1997 film – The Good Life, Sly Stallone, Sylvester Stallone's brother, had a small cameo. But the movie made it look like Sylvester Stallone was in the film. Big brother Stallone filed a lawsuit against the production house for breach of contract. The producers retaliated with a 50 million dollar lawsuit of their own, claiming the Stallones backed out of the agreement and tried taking over the entire project. The case was settled out of court in 1999.
James Gandolfini vs. HBO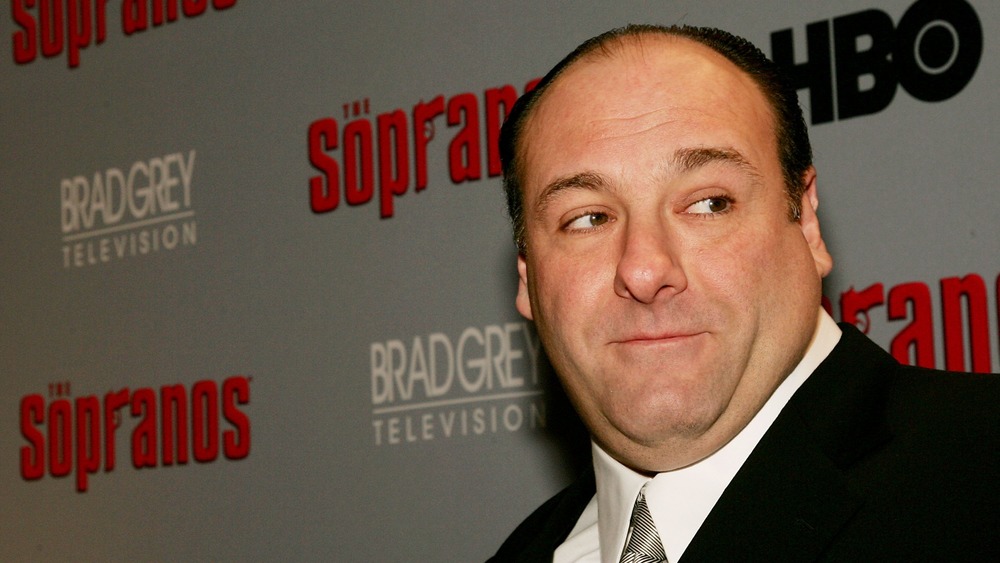 This controversy stalled the filming of the fifth season of The Sopranos for weeks. James Gandolfini, well-known for his work as Tony Soprano, sued HBO for breach of contract. He wanted a raise from 400,000 dollars per episode to 1 Million dollars or more per episode. The premium cable channel did not relent and fought back with their own 100 million dollar lawsuit against Gandolfini if he did not cooperate with production. The fan pressure forced HBO and Gandolfini to return to the negotiation table and the matter was settled very quickly.
Sharon Stone vs. Mario Kassar
Stone claimed that the Basic Instinct 2 producers had agreed to a verbal "pay or play" agreement which they tried getting out of. The movie was shelved for a while and Stone lost a lot of projects because she had to turn them down. The actor sought 20 Million in damages, a record breaking compensation that caught the attention of the Hollywood media. The movie was eventually made. It was a box office bomb that earned Sharon Stone her Razzie.