Robert Pattinson starred 'The Batman' swooped into the theatres on 4 March 2022. The film is closing in on a half-billion ($500 Million) benchmark. Only four Hollywood hits namely F9, No Way Home, No Time to Die, and Venom: Let There Be Carnage were able to reach this milestone during the post-pandemic era. Recently during an interview, the Cape Crusader – Pattison revealed his favorite villain from the long list of Gotham's long list of villains. The answer to Pattinson's favorite Batman villain might make you read it twice because he is the most horrible one to exist. Robert Pattinson with his co-stars Paul Dano, Jeffrey Wright,  Zoë Kravitz, Colin Farrell, Barry Keoghan has received major appreciation from both critics and fans. The mystery and assumptions related to its sequel have indeed become a hot topic.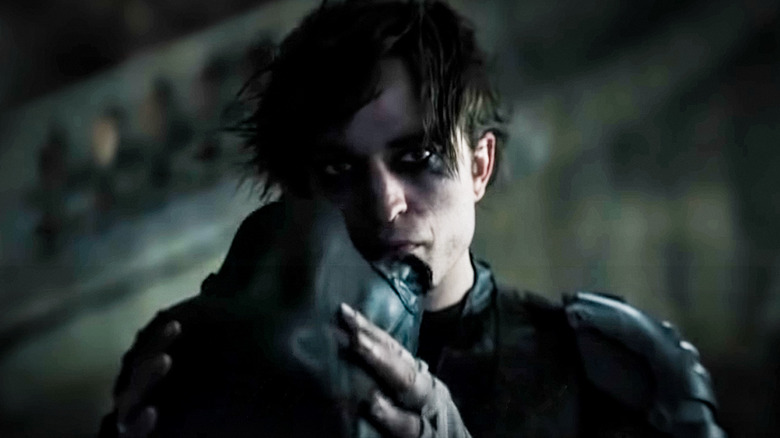 The Batman – Pattinson's Favorite Villain
Robert Pattinson during his stay in Mexico while promoting The Batman was interviewed by Brut Mexico. During the interview, he was asked about his favorite DC Villain. In the answer, Pattinson said – "There's a bad guy in the Animated Series called Condiment King. I just think it's the greatest idea. It's a guy who sprays mustard and ketchup at people, and I just think it's such a great idea for a bad idea… They just get covered in mustard. "
His co-star Zoë Kravitz seemed perfectly known to this while she replied "You're really sticking with this." She even mockingly said that Condiment King's victims might even enjoy finishing off their mustard and ketchup with some fries and drinks. Check out this clip for interview –
Robert Pattinson nos cuenta cuál es su villano favorito de Batman… pic.twitter.com/mFx6o90VVz

— Brut México (@BrutMexico) March 6, 2022
Condiment King
Bruce Timm and Paul Dini developed the comic Condiment King villain for the award-winning Batman series that lasted through the 1990s. He initially appears in the sixth episode of Season 3 of Batman: The Animated Series, "Make 'Em Laugh." The episode opens with the absurd figure conducting a hold-up at a nice restaurant and threatening diners with ketchup and mustard pistols — as well as a little packet of hot sauce that he squeezes into the lips of one customer brave enough to complain to his pranks. The comic King's actual name is disclosed as Buddy Standler. Buddy and his two other judge equivalents became targets of the Clown Prince of Crime's wrath after Buddy unwittingly gave The Joker a bad welcome in a stand-off comedy competition dubbed "Laugh-Off." The Joker took the Mad Hatter's mind control technology with the intent of ruining and driving all three men mad.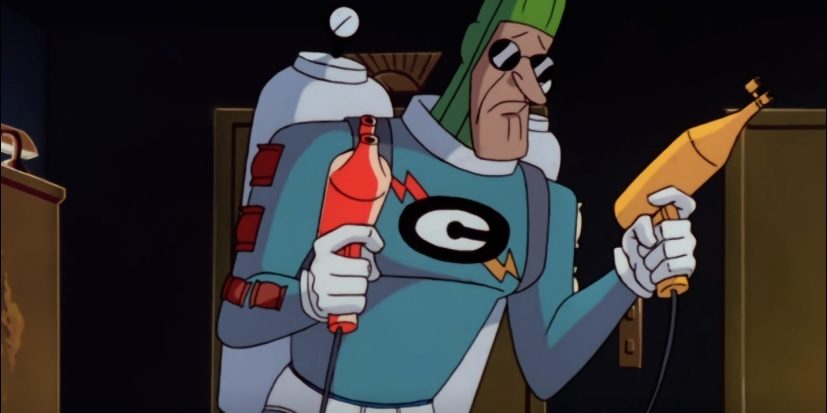 He later featured in Batgirl: Year One, Birds of Prey #37, and Robin #171, among others. Condiment King was a terrible villain who was easily destroyed by the major protagonists in both the Batman animated series and the comics, despite being a horrible guy. He's constantly carrying a heavy-duty backpack full of high-pressure sauces and a hand blaster. However, until The Batman sequels try out a tone far different from its dark and brooding perspective, it's unlikely that the comical Condiment King would ever meet Pattinson's version of Wayne.