We all think of Mark Hamill's Joker and Kevin Conroy's Batman when we think of DCAU voice actors. But we tend to miss the fact that many other famous actors had voiceover roles in DCAU.
Michael Rosenbaum – Kid Flash & The Flash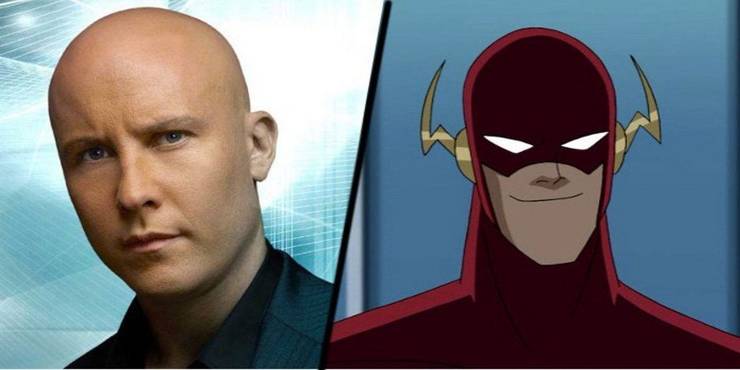 The Smallville actor has voiced multiple characters in the DCAU. His most notable voiceover roles are Kid Flash and The Flash in Teen titans and Justice League. he has also voiced roles in Batman Beyond it's spin-off – The Zeta Project.
Matt Bomer – Superman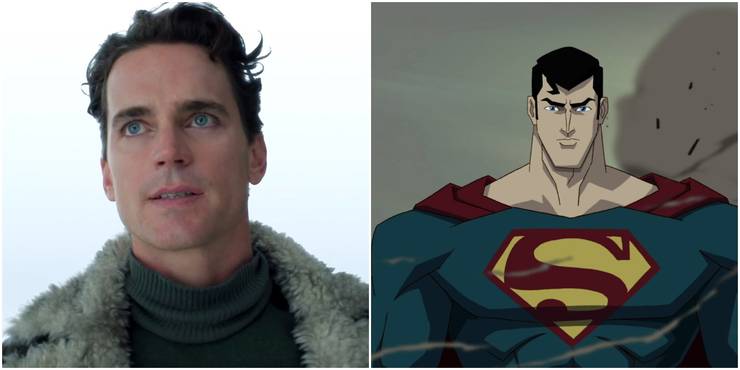 The actor is best-known for White Collar and Doom Patrol. He lent his voice to Superman in 2013's Superman Unbound. Many don't know this but Bomer was one of the finalists for 2013's Man Of Steel. losing to Henry Cavill.
Bruce Greenwood – Batman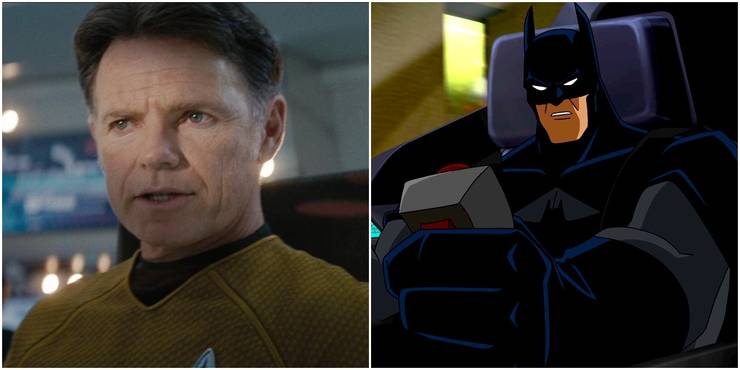 The Gerald's Game and Douple Jeopardy star voiced the Dark Knight in Batman: Under The Red Hood. He returned to voice Batman again in Young Justice, Gotham By Gaslight, and the Death In The Family interactive movie.
Clancy Brown – Lex Luthor
Sergeant Zim of 1997's Starship Troopers first voiced the bald megalomaniac in Superman: The Animated series. The fans loved him so much Brown's masculine voice ended up becoming Luthor's for various other DCAU projects including Justice League.
Nathan Fillion – Green Lantern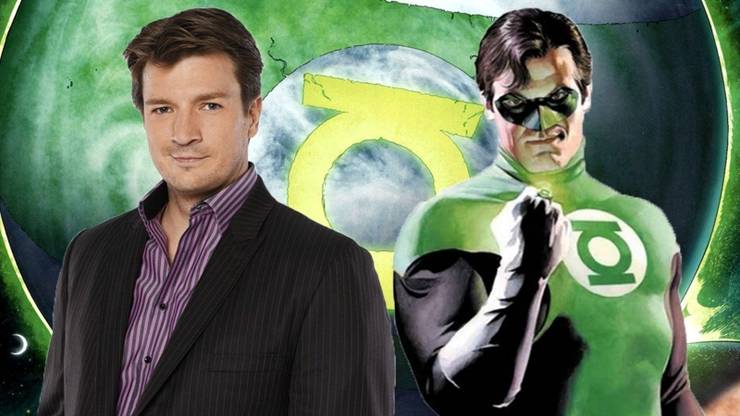 Firefly, Castle, The Rookie, and Buffy The Vampire Slayer are some of his finest works. he even made a small appearance as TDK in James Gunn's The Suicide Squad. Nathan Fillion has voiced Green Lantern for a total of four films, including Justice League: Doom & The Death of Superman.
CCH Pounder – Amanda Waller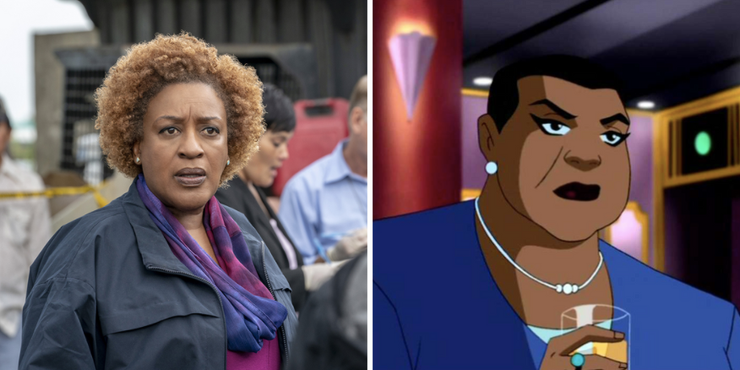 Amanda Waller was a force to be reckoned with way before the Suicide Squad movies happened. In Justice League Unlimited, Waller headed the Cadmus Project at Star Labs. She was given the responsibility of taking down the Justice League should they ever go rogue. CCH Pounder of NCIS: New Orleans voiced Amanda Waller in Justice League and well as Justice League Unlimited.
Casey Kasem – Robin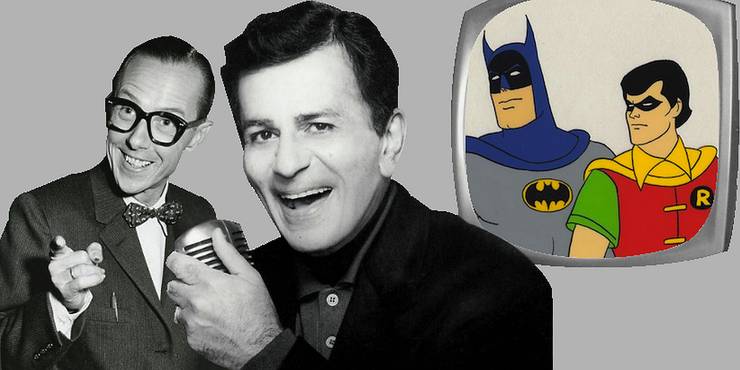 Technically, Kasem is not even an actor. he is a radio talk show host. You may know his name from the popular show American Top 40 that used to air back in those days. Kasem did have a major contribution to the DCAU though. He voiced Robin in ABC's Super Friends and other shows for nearly two decades.
Brad Garrett – Lobo
Garrett's voice which pretty much defines the word 'bass', was used to voice Lobo, the Czarnian biker from outer space. He played the role to perfection in Superman: The Animated Series and in the Justice League series.
Andre Braugher – Darkseid
Darkseid is DC's God of Evil. The might and strength of his stature means only a deep, baritone voice must voice the character in every movie. Andre Braugher aka Captain Raymond Holt of Brooklyn Nine-Nine, was Darkseid's voice in Superman/Batman: Apocalypse.
Rosario Dawson – Wonder Woman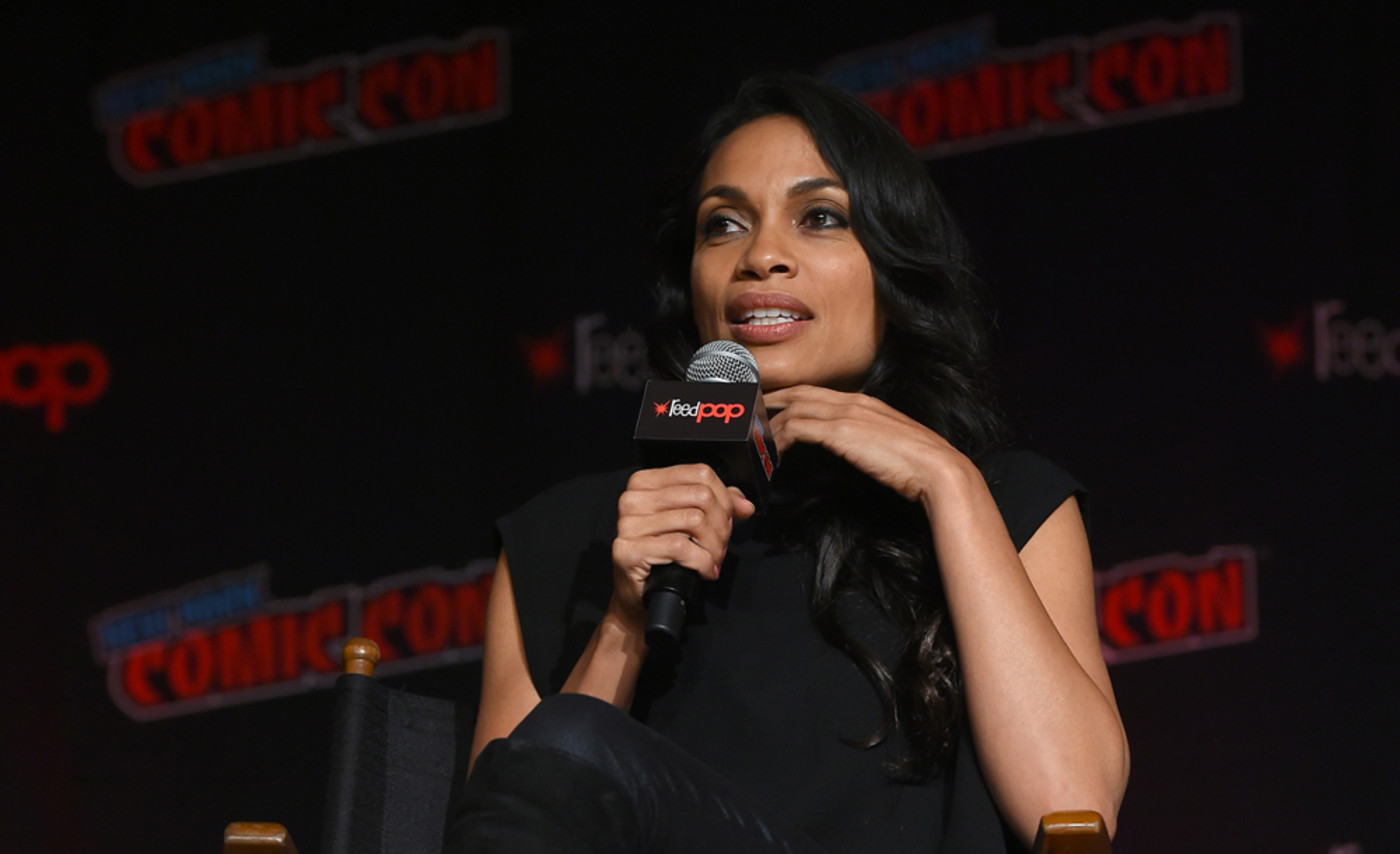 Rosario Dawson is one of the select few POC actors who have managed to bag a voiceover role for a major DC superhero. She lent her voice to Diana Prince in the movie – Wonder Woman: Bloodlines. Despite the movie being a mixed bag of emotions, people praised Dawson's Wonder Woman.
Giancarlo Esposito – Ra's Al Ghul
One of the darkest villains in Batman's Rogues' Gallery, Ra's Al Ghul aka the Demon's Head is the leader of the ancient League of Assassins. Giancarlo Esposito portrayed the antagonistic role in the DCAU original movie Son of Batman. He also voiced Black Spider in Batman: Assault on Arkham.
Taylor Parks – Cyborg
Known by her stage name Tayla Parx, she is a very well-known singer and song-writer in the American music industry. Many of her songs have hit the Billboard Top 100 list. But she also has a unique feather on her cap. Taylor Parks voiced the role of Victor Stone in Justice League: Gods & Monsters. It was a minor role but still an intriguing bit of trivia to boast of to your geek friends.