The Eternals is set to release on 5th November 2021. It is a race of immortal beings with superhuman powers. They've secretly lived on earth for thousands of years. However, they reunite to battle the evil Deviants. Eternals will have an ensemble cast starring Angelina Jolie, Kit Harington, Salma Hayek, along with others. Recently, new merchandise of Eternals has been revealed. But they are hinting at something really important. Eternals merchandise is hinting at Dane Whitman becoming The Black Knight. Check it out!
Eternals Merch Hints At Dane Whitman Becoming The Black Knight
Kit Harington rose to prominence in 2011 with his breakthrough role as Jon Snow in the TV series Game of Thrones. His work in the series earned him international recognition. Now, he is all set to make his MCU debut as Dane Whitman in MCU's Eternals. But fans are still speculating if he'll put on The Black Knight's suit as in the comics.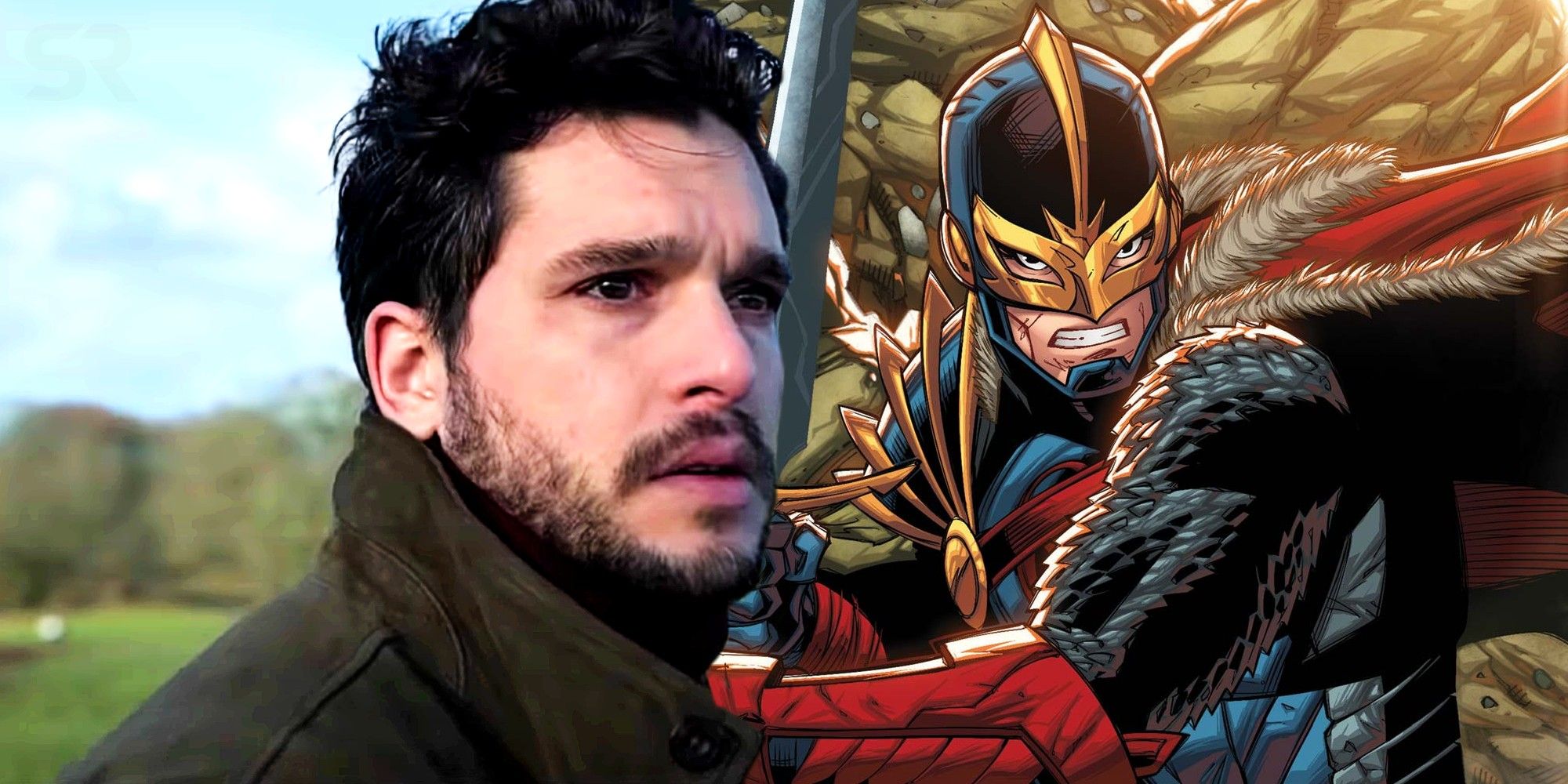 Harrington has been smartly avoiding questions about his role in the movie. He has zipped up and not letting any information out as such. However, Eternals merchandise hints that Dane Whitman might suit up as The Black Knight in the upcoming movie.
Could Dane Whitman Pull On The Black Knight's Suit In Eternals?
Recently, Eternals has revealed a new set of merchandise that subtly hints Whitman may put on The Black Knight's outfit. Here's what makes us say this. Kit Harington Updates Twitter page posts pictures of Eternals merchandise.
The accessory set includes a ring with a Raven emblem. This emblem is on the hero's chest in the comics. With this, old photos of Kit Harington wearing the ring makes rounds on Twitter. All this might just mean that he might appear as The Black Knight in the movie. Or, maybe not. For things to clear up, we'll have to wait for more updates or the movie itself.
Source: ComicBookMovie.com