Into The Spider-Verse 2 – Spider-Man: Across The Spider-Verse, has released its first trailer. And here are some alternate Spider-Men we want to see in Into The Spider-Verse 2.
Spider-Punk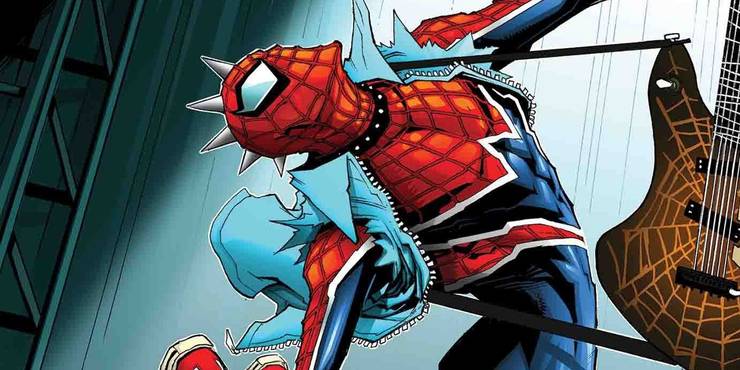 Holbie Brown is the Spider-Man of Earth-138. In this dystopian reality, Norman Osborn had the last laugh. Oscorp took over the world and the entire planet has become Norman's personal playground. Oscorp uses symbiote bonded thugs to contain rebellion and dissidents. Holbie Brown, as Spider-Man, is the only thing standing between Norman Osborn and total Armageddon. This radioactive metal-head is also very extreme in his ways. He killed Norman Osborn by smashing a guitar into his head.
Punisher Spider-Man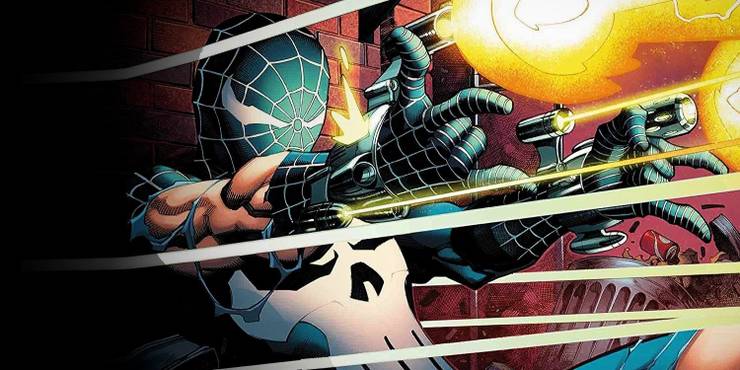 This is an alternate reality version of Spider-Man hailing from a What If story arc. In this world, Spider-Man kept losing his loved ones because he refused to take lives even though they deserved to die. In the end, Peter Parker snapped and adapted a fusion of two personas – the Punisher and Spider-Man. This alternate reality Spider-Man would make for interesting character development in Into The Spider-Verse 2. This Peter Parker iteration deserves a spot in the movie.
May Parker
Peter Parker and Mary Jane Watson are a match made in heaven. In the comic books, the two have been an an endless on again, off again relationship. Peter finally managed to marry her but after Civil War and One More Day, that dream literally remained a dream. But Spider-Man of Earth-982 made a different choice. He remained married to Mary Jane and together they had a child name May Parker, who became the Spider-Woman of that reality.
Quitter Parker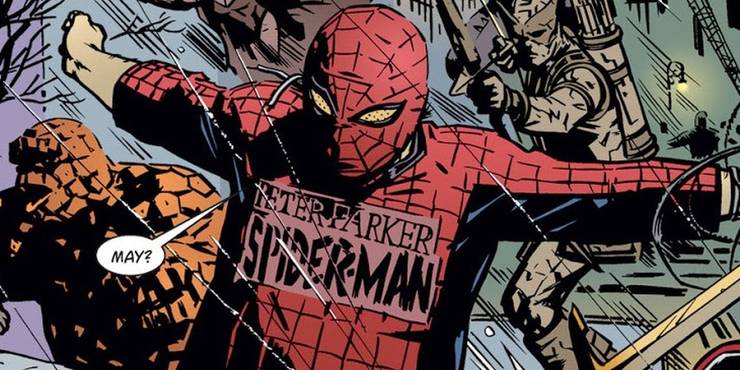 The Spider-Man of Earth-9997 would be an interesting addition to Into The Spider-Verse 2. This version of Spider-Man is a total loser. He actually quit being the wall-crawling superhero because of the justification that there are enough superheroes in the world already. After a planet-wide mutation gave everyone superpowers, this Peter Parker permanently locked away the suit. He now leads the life of a broken man with an estranged family.
The Spider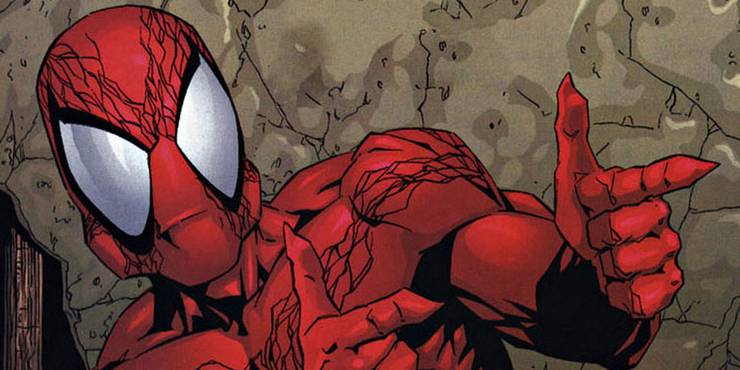 What if Spider-Man was permanently bonded with the psychopathic Carnage symbiote? The result would be The Spider, a maniacal Spider-Man from Earth-15. This Peter Parker is not above using violent tactics like cannibalism, killing children, and cold blooded murder. Luckily he ended up becoming a force for good when the Timebreakers recruited him into a reality hopping superhero team called Weapon X. Into The Spider-Verse 2 could see The Spider committing horrific atcs or maybe even side with the villain of the movie.
Aaron Aikman
Doctor Aaron Aikman is a brilliant scientist and a model citizen. He cares for everyone and would go to any level to protect innocent lives. In his quest to become a force for good, Aikman altered his DNA and built himself a cybernetic suit of armor. He becomes the Spider-Man of Earth -31411. Aikman's Spider-Man is infinitely cooler than the mainstream spandex suit Spider-Man we have come to know. Into The Spider-Verse 2 should make him a part of the movie.
Penelope Parker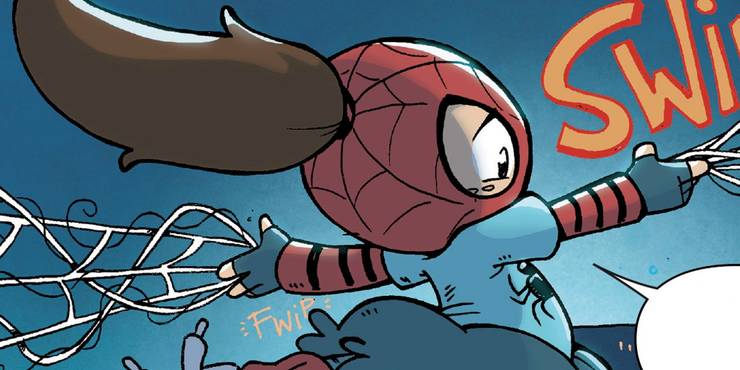 If you thought Spider-Ham from the original movie was funny, wait till you see Penelope Parker. She is a more hilarious and child-like version of Peter Parker. Penelope got her powers during a class field trip when she was just 11. She naturally decided to sue her powers to become a superhero. At her young age, Penelope lacks the brute strength of the other Spider-Man. But fans would love her in Into The Spider-Verse 2.
Spider-Monkey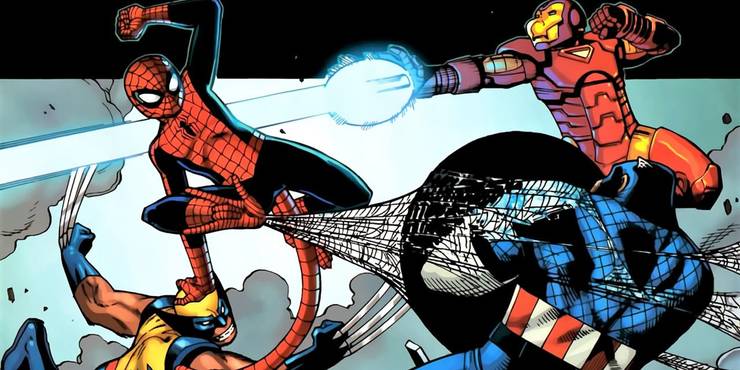 In the alternate Marvel Apes reality, the world is ruled by primates that never became human beings. So we guess a world pretty much like Planet of the Apes. In this alternate world, a monkey was bitten by a radioactive spider and became Spider-Monkey. His monkey physiology does give him some advantage in a fight but he is bad at strategizing and tactics. Well he is a monkey so what did you expect! Into The Spider-Verse 2 has a golden opportunity if they let Spider-Monkey make his debut.