Warning: This article contains spoilers from Marvel's Eternals.
Sure Eternals movie introduced us to the new superhero team of the MCU. But it also introduced us to Mahershala Ali as Blade in its end-credit scene. In the scene, we saw Dane Whitman (Kit Harrington) embracing his comic book mantle of Black Knight He tries to build up the courage to lift the cursed sword, Ebony Blade, which is his family's legacy. However, the moment he does it, he is interrupted by a voice. Who was it? That was the voice of Mahershala Ali in his role Blade. This was quickly confirmed by director Chloé Zhao. The Blade is frequently connected to Black Knight in the comics. So, if they showed Dane as Black Knight, they had to feature Blade from the comics. Soon after, Mahershala Ali opened up about his role and his feature in the end-credit scene of the Eternals.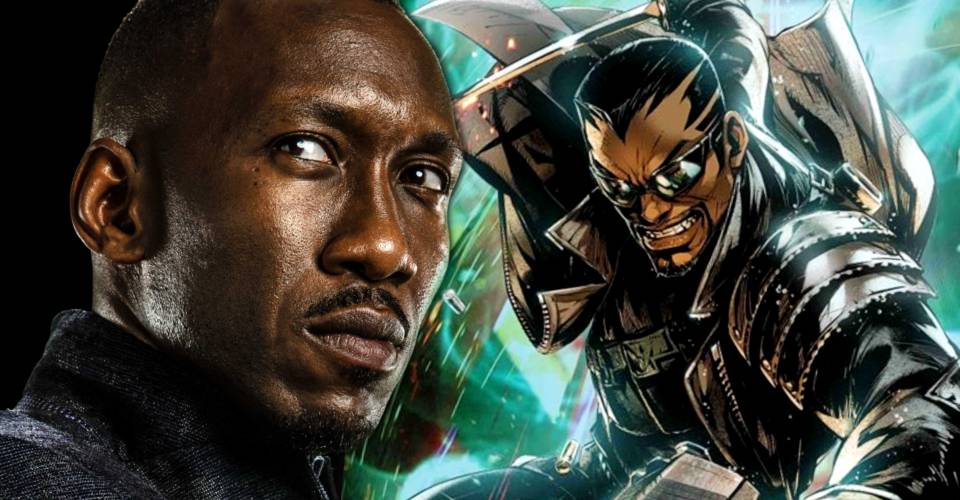 Ali Opens Up About His Early Debut And Feature Via Eternals' Scene In The MCU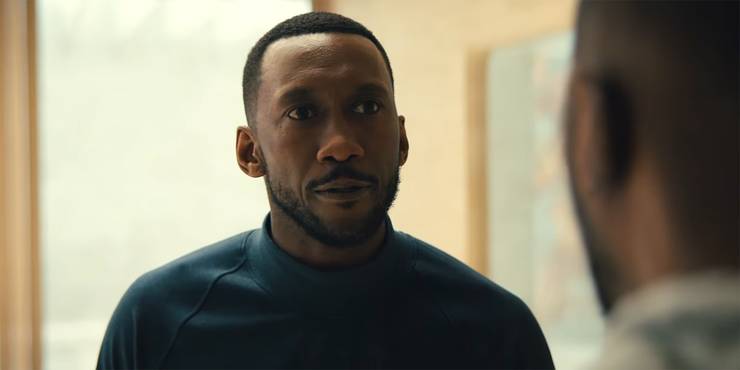 Before Mahershala Ali plays the role of Blade, it was played by Wesley Snipes. Wesley did a wonderful job with the character. The trilogy was also followed by a short-lived TV series. In 2011, the rights of the character were reverted to Marvel. Kevin Fiege was excited to bring him to the MCU. He said, "He's a really fun character." Later, in 2019 it was announced that a movie on the character was in development and Mahershala Ali would be starring as the character.
Mahershala Ali thought he'd straightaway debut in the MCU as the Blade. However, that wasn't the case. He debuted in the Eternal's end-credit scene. Not in the front of the camera, but merely with his voice. So, while talking to Empire, Ali opened up about his feelings regarding debuting early in the MCU as anticipated. He expressed that it was 'scarry' but it was also a very cool experience for him!
This Is What Mahershala Ali Said:
"It was really cool, getting to do that. It was scary. Because, you know, you're talking before you're filming it. I'm pretty particular about my choices, like most actors, and so having to make some choices – even with a line, vocally – this early on, it brought up some very real anxieties. And it made the job really. It's like, "Okay, this is happening now," you know, and that's exciting.
That Marvel world is obviously the biggest in film, and just to get my little introduction to that – starting with the Comic-Con a couple of years ago, and now the very early stages of stepping into the shoes of that character – it felt special and really cool. I'm excited to get going and do more."
Taking over a role that was previously played by someone iconic isn't an easy job. But who else would be better than two-time Oscar winner Ali to do it? This sort of situation hasn't happened before in the MCU, other than with the Spider-Man character. But whatever it was, everything fell into place. The same might just happen with Blade. The Blade movie will be directed by Bassam Tariq. Ali has time and again proven to be a versatile and talented actor. It'll be interesting to see what he does in this movie.