There are celebs who make this world a better place just by existing. And these people never cease to inspire us every day. If you're a fan of any of the celebs mentioned then the phrase 'Never Meet Your Heroes' was not meant for you.
Timothee Chalamet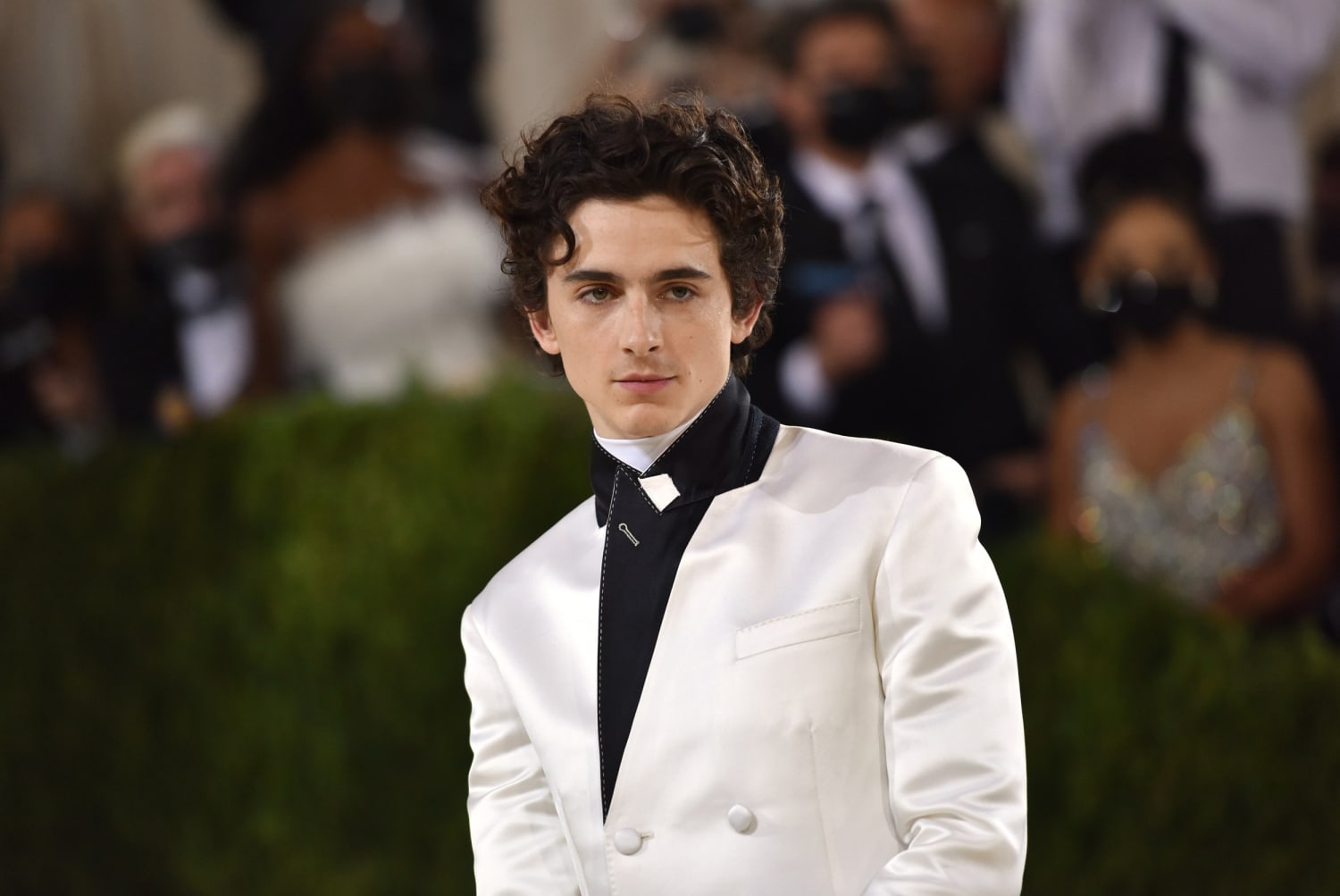 Be it him talking about why he prefers iPhone SE because of its pocket-friendly size or his past customizing X-Box controllers, the actor with a 'secret' gaming past has proved multiple times why he's not just hilarious but also one of the most wholesome celebs out there.
His interviews can make anyone fall in love with him. One of the nicest Timothee Chalamet moments would be when a fan, Alankrutha, met him on a flight and they bonded over 'The Office'. He also offered to facetime Steve Carell so she could talk to him over the flight. In addition to being a wholesome actor, he's also a supporter of the LGBT Center in New York and RAINN.
Zendaya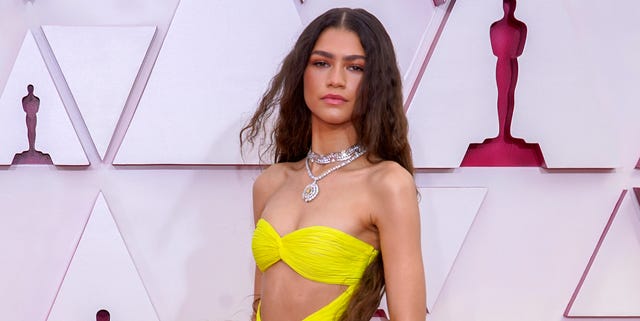 There is no doubt that Zendaya has now become a household name after delivering hits like Spider-Man: No Way Home. She's also one of the actors whose name comes up whenever someone talks about wholesome celebrities.
One of the nicest Zendaya moments was when a fan met Zendaya at Disneyland and while her bodyguards were (understandably) pushing fans away, she asked them to stop. According to the fan, her exact words were, "nobody standing here would have a job right now if it wasn't for the people like them watching the show and supporting me. I'd really like it if you would let me have a few moments with my fans to thank them." Recently she also helped a trans teen meet 'Euphoria' co-star Hunter Schafer, which proved to be a memorable moment for the both of them.
Tom Holland
It's no secret that Tom Holland brings a smile to everyone's face at the mere mention of him. He is not only a great actor but also one of the sweetest people out there. One such example is of the recent interview where Zendaya appears to be holding her elbows together as she bobbles her leg up and down during the footage (which some fans believe could be a sign that she is nervous). Tom is seen chatting with the interviewer before he instinctively puts his hand over Zendaya's knee and gives her a reassuring squeeze.

Once he brought a boy who was injured while saving his sister from a dog, on the Spider-Man set and made him feel like a superhero for the day.
He will also say 'Quackson' while clicking a picture with you if you ask him to.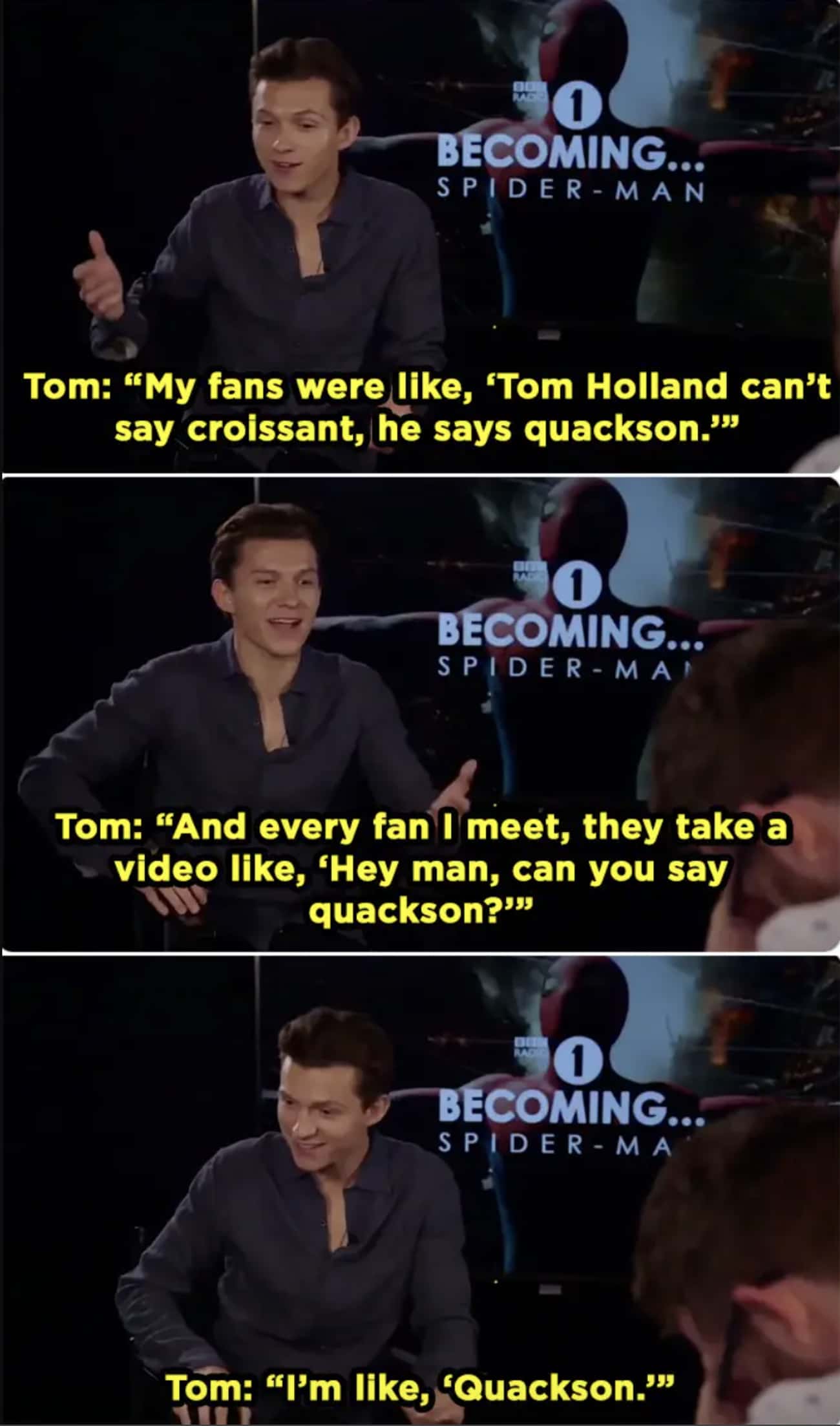 Hunter Schafer
Always ready to take a stand against the discriminatory practices by the state, Hunter Schafer never ceases to inspire us.
She filed a federal lawsuit in 2017, when she was still a teen, against a discriminatory 'bathroom bill' in her state that forced transgender people to use the bathrooms of the gender they were assigned at birth. She attacked the law's "deep-rooted transphobia" in a feature she wrote for i-D at the time, describing it as "a bill that appeals to a public still clinging to the gender binary and fearful of those who reside outside it." 
Needless to say, she's one of those celebs who make this world a better place just by existing.
Selena Gomez
Known to be one of the most inspiring celebrities, Selena Gomez has always made sure to keep her fans first. Her role-model status extends beyond music. She often sends supportive messages to fans on social media, visits hospitals, and wins awards for her public service (she has granted so many Make-A-Wish requests that the organization gave her a special award).
The UNICEF ambassador has also held charity concerts, as well as traveled around the world promoting UNICEF involvement and raising funds. Her name will always go down as one of the most popular celebs who make this world a better place.