This year's Oscars night was unusual, yet gave us some really memorable moments. The awkward moments in an award function are nothing new, but if you think that this year there won't be any, you are mistaken. Except this year's awkward moments were nothing like they were earlier. Social distancing and virtual connection made everything more challenging and invented new awkward moments for us. Yes, the show was all glam and had so many proud moments. But how can we miss the little awkward moments that took place in the awards show? We have compiled the most awkward moments from the Oscars 2021. 
1. Regina King stumbling on the stage
King was the first one to appear on the stage and the one to commence the show. She presented the first award of the night, so obviously, all eyes were on her. But we saw her trip slightly on the stage, which she covered up with a hilarious comment. 
2. Viola Davis taking a fake shot
Someone give Viola Davis an Oscar just for this performance of her pretending to take a shot https://t.co/aXVTwTSRna #Oscars pic.twitter.com/NJdHuQJxkF

— Variety (@Variety) April 25, 2021
While Viola Davis, the actor from Ma Rainey's Black Bottom, was on the red carpet, pretended to take a shot. While it was awkward because we didn't know why she did that, it was hilarious and witty on her part. People have been praising for the way she aced it.
3. Interviews on the red carpet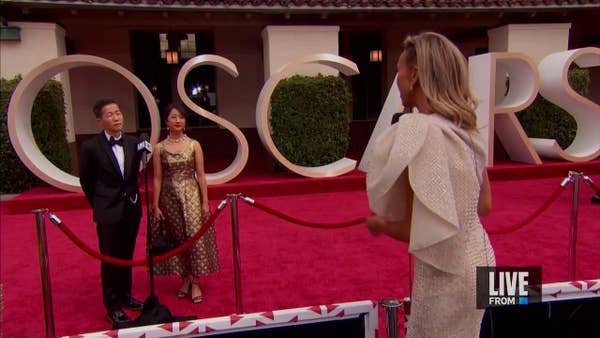 These interviews and moments are usually the most awaited ones, but social distancing ruined it this year. The interviews were so awkward and so "distanced."
4. The awkward silence between the virtual interviews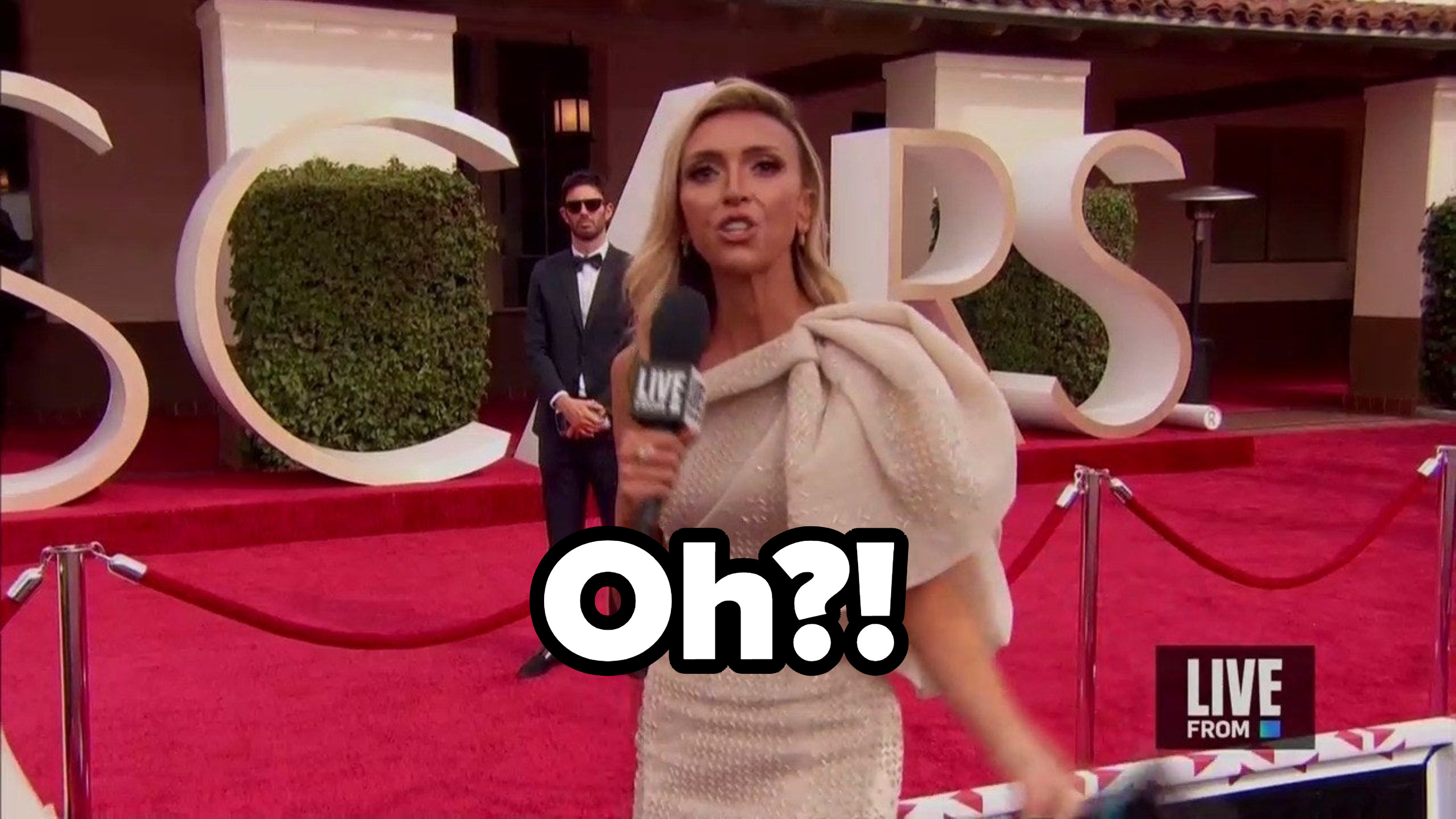 Since many stars connected virtually, the technical glitches and the delays made the silence between the give-and-take way too awkward. We don't want to see such interviews. Corona, go away already!
5. Daniel Kaluuya's acceptance speech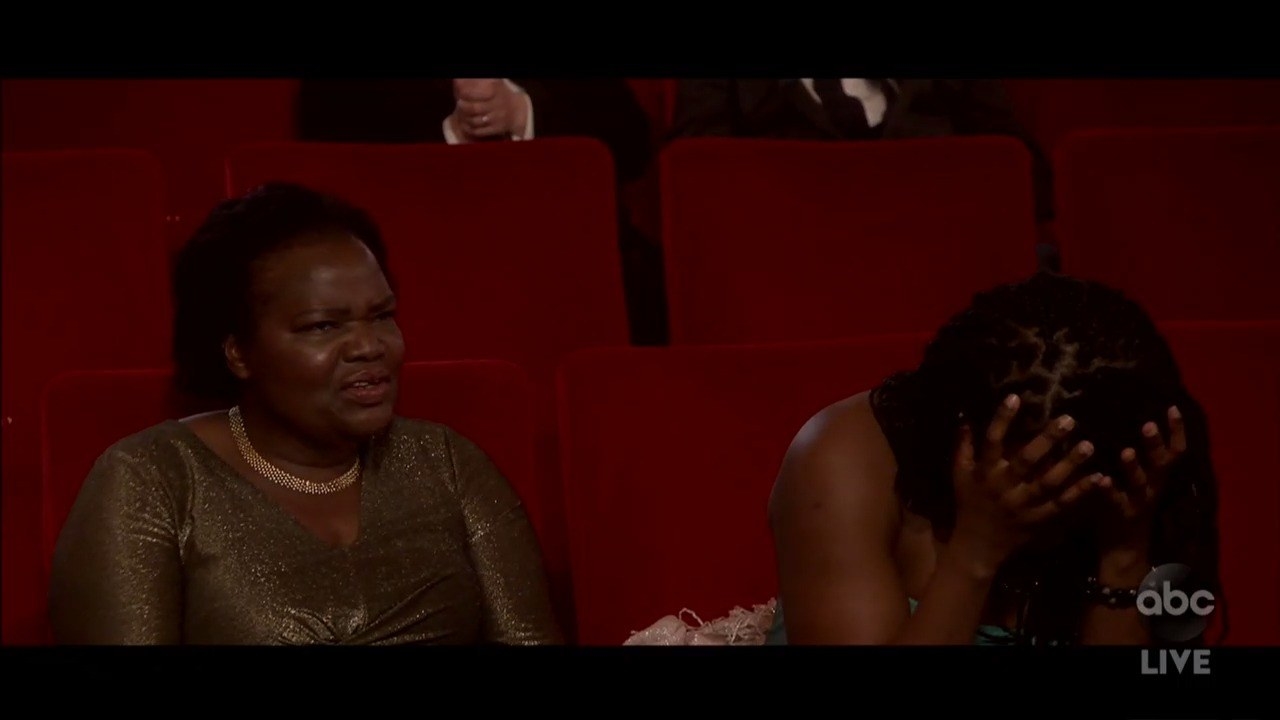 How can we miss this one?! It was probably one of the most awkward moments from Oscar 2021. His speech was going really well until he thanked his parents for having sex. His mother and sister's reactions were enough to tell us that, yes, there's your awkward moment, right there. Poor Daniel!
6. Florian Zeller's wife's cute but awkward show of affection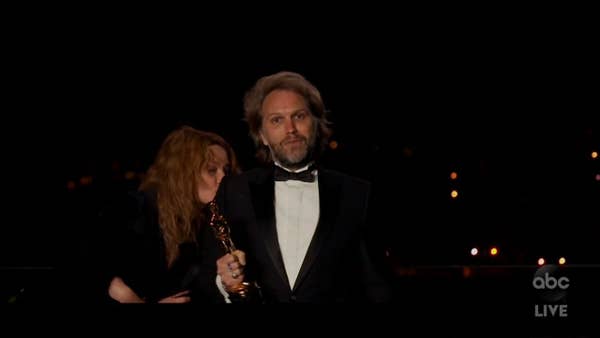 While Zeller was receiving his award and was in the middle of delivering his acceptance speech, his wife showed up out of nowhere and gave a peck on his shoulder. Even though the gesture was very affectionate, the timing made it really awkward.
7. Background song for Chloe Zhao
The choice of the song while Chloe Zhao walked from the stage was very poor and a little inappropriate too. It was Live and Let Die. It was an awkward moment completely uncalled for.
8. Brad Pitt mispronouncing names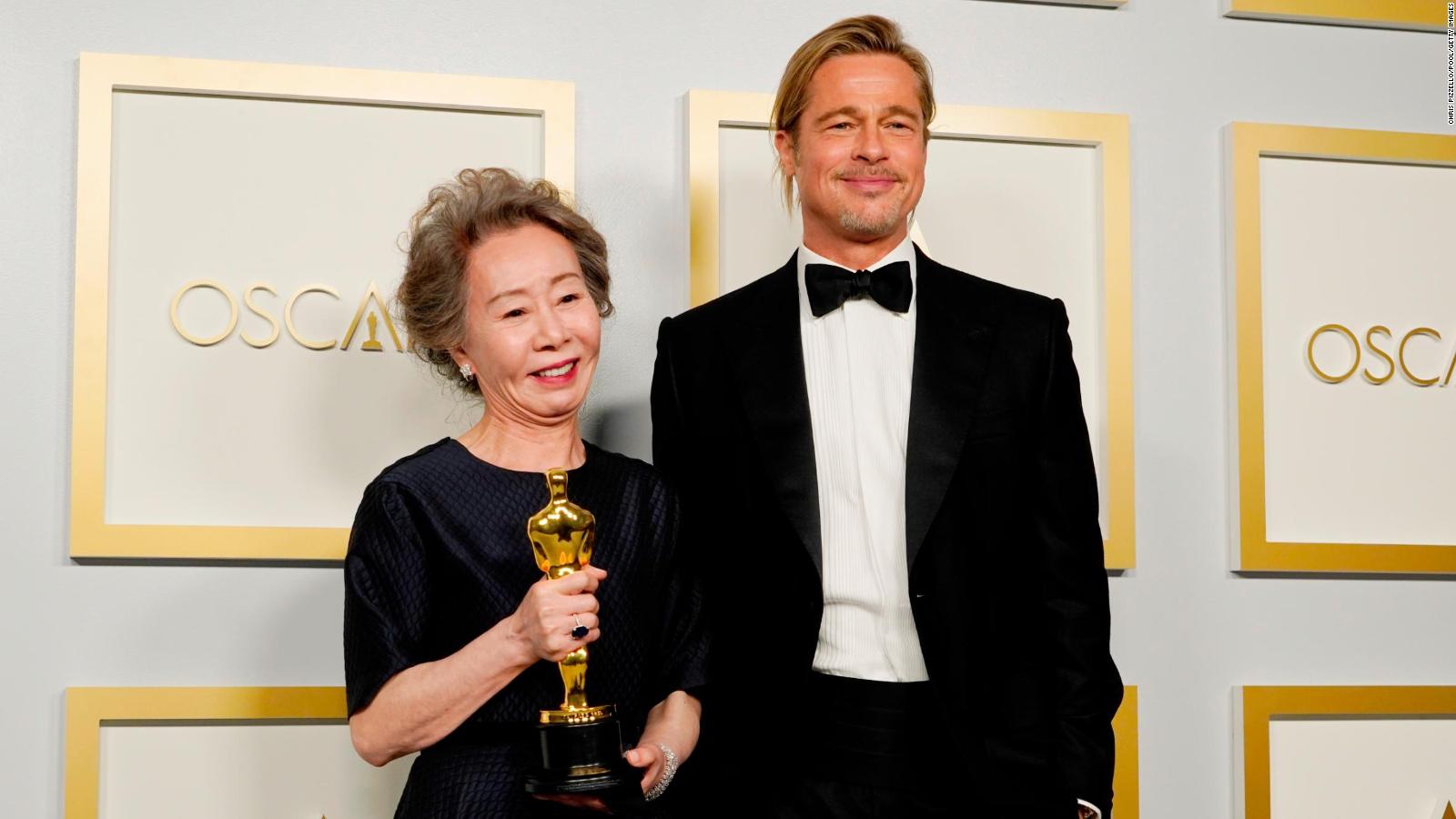 When a presenter messes up pronouncing the name of the awardee, it becomes REALLY awkward, like really. And Brad Pitt messed up not just once but twice. He mispronounced Yuh-Jung Youn as "Juh" Jung Youn. But she was pretty sweet after, and it became even awkward when she said she forgives everyone who mispronounces her name.
9. Brad Pitt again!
The second time he mispronounced a name was the name of a nominee, Maria Bakalova's name as Maria "Balakava. Guess it wasn't his day after all.
10. Glen Close's twerk
Glenn Close, everyone! #Oscars pic.twitter.com/akwOxvRS6s

— The Academy (@TheAcademy) April 26, 2021
The moment really lit up the entire audience and brought smiles to many faces. It was a little awkward, though. Very adorable for letting go and enjoying but she made some a little awkward.
11. Trivia segment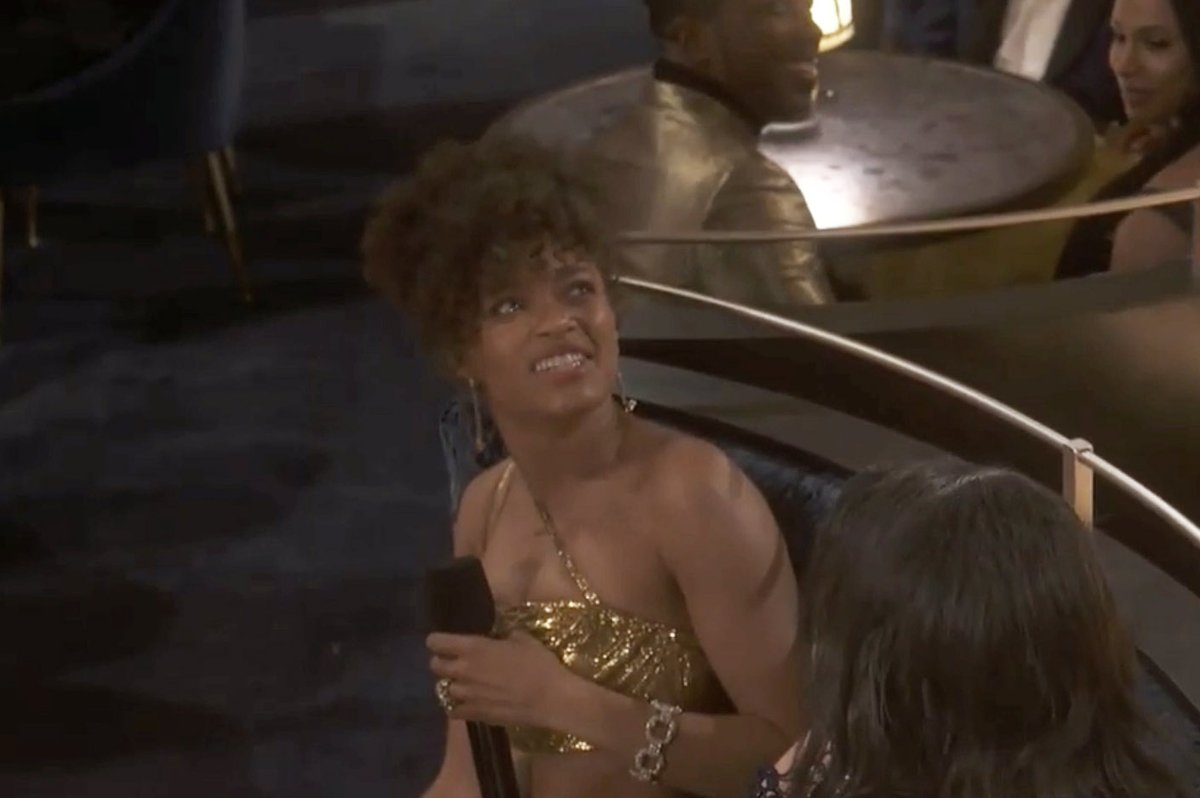 The entire song trivia segment was a little awkward. Such games are specially designed to lighten up the mood and to make everyone feel involved, but the game was more like an awkward family game. And to add a cherry on top was Andra Day's comment related to Purple Rain.
12. Reese Witherspoon's not-so-good impression
While presenting an award, Reese Witherspoon tried to make an impression of Robert DeNiro from Taxi Driver and it wasn't quite right. It became awkward after, maybe because she knew that too. 
13. Mispronunciations aren't new, though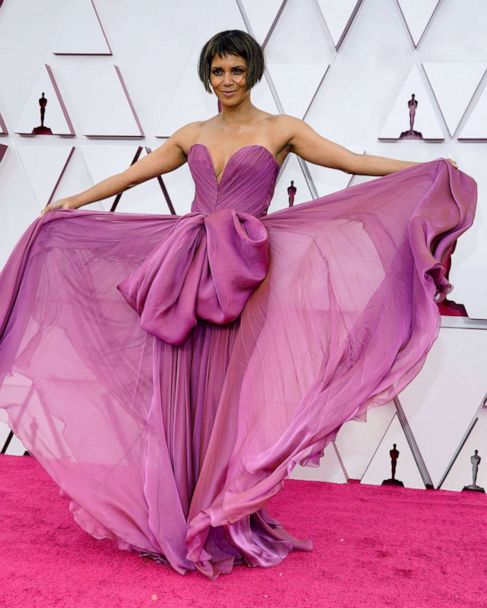 We witnessed another awkward name mispronunciation, and this has got to stop! This quickly makes it on the list of awkward moments from Oscars 2021. While announcing the winner, Halle Berry mispronounced the name of Erik Messerschmidt, not once but twice. 
14. Marlee Matlin's awkward cut-off
Having Marlee Matlin present an award, then cut away from her entirely while she's speaking so you just hear the interpreter's voice is…a choice. #Oscars

— Dr. Lisa Duffy (@_LisaWithAnS) April 26, 2021
In the event, Marlee Matlin was presenting an award in American Sign Language, and while she was at it, the broadcast cut away from her to show some random graphic on the screen. The whole purpose was to be able to see her, but instead, we were listening to what happened next.
15. Dana Leigh Murray's awkward acceptance speech
Murray and Pete Docter won the award for Best Animated Feature for Soul. Out of the two, Docter was supposed to make the acceptance speech, but Murray decided to step in to say a few thank-yous. The speech went on and on, and she ended up saying, "I am not supposed to be talking!"
16. The announcement of Best Actor 2021
the end of the oscars was like having the lights come on at the bar with no last call warning

— Anne T. Donahue (@annetdonahue) April 26, 2021
The most awaited announcement for Best Actor was made, and people were really hoping to hear Chadwick Boseman. When it didn't, many were disappointed, but the winner wasn't any less worthy. Although the awardee was not present to receive the award made the moment awkward, and the show ended abruptly or somewhat in an awkward way.
These were some awkward moments from Oscars 2021. Which ones did you notice other than these? Let us know!